Games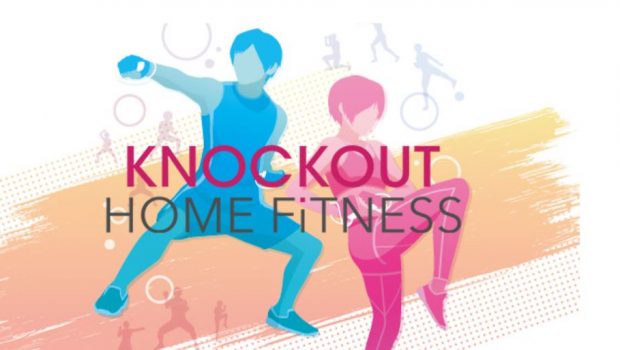 Published on June 15th, 2021 | by Adrian Gunning
E3 2021 – Move to the Rhythm and Improve your fitness with KNOCKOUT HOME FiTNESS on Nintendo Switch
Marvelous Europe Limited are today excited to unveil Knockout: Home Fitness for the Nintendo Switch, a rhythm-based fitness game developed in partnership with a leading health specialist group in Japan, that will in Spring 2021 across Australia with English, French and German localisation.
In KNOCKOUT HOME FiTNESS players will be able to immerse themselves in body strengthening fitness routines inspired by numerous martial arts practices, including Boxing, Karate and Muay Thai, to deliver calorie-burning exercises simply by using the Nintendo Switch Joy-Con™. To aid in your conquest of body and soul, players will be supported by four different in-game trainers, each with their own personality and fully voiced in English, French and German languages.
By using the motion controls of the Nintendo Switch Joy-Cons, players will punch, elbow, knee and kick their way through different workout routines by matching their movement in time with the beat. Those looking to improve their fitness long term can embrace the Personal Training Mode, a daily training program in as little as 15 minutes that is customised to your specific goals, while those looking for something more casual can enjoy 3-minute Fitness Mode, a quick and easy workout with lots of different exercises to explore.
Whether you embrace your personalised fitness program, or take part in 3-minute exercises, every rep is tracked and counts towards your goals in the game's inbuilt reporting mode, 'My Report'. KNOCKOUT HOME FiTNESS is about exploring your own personal workout, your way, and this title will feature customisable options, including a mirror mode, as well as motivational soundtracks spanning genres such as EDM, Techno, Trance, Rock and Hip Hop, to keep you motivated during your workout.
KNOCKOUT HOME FiTNESS will launch for the Nintendo Switch within Europe and Australia in Autumn 2021 and will soon be available to pre-order physically from participating retailers. Further information relating to the game can be found on the official website.