Events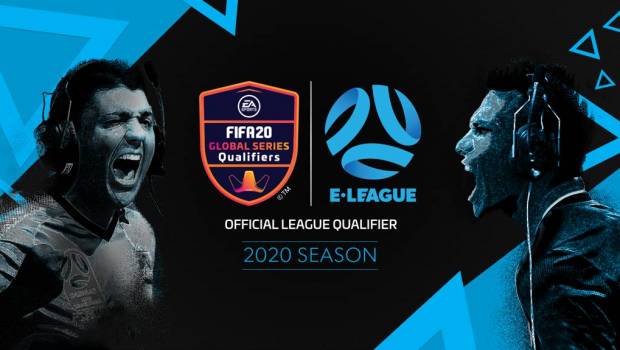 Published on January 9th, 2020 | by Alex Novus
E-League 2020 Season Launch – New Season, New Format, New Venues
The E-League 2020 was officially launched today with a new competition format and venues that will allow fans to truly connect with the competitors.
Under the revamped format the E-League 2020 Season will be played over 11 rounds split over two Saturdays (15 February and 7 March) at the ESL Studios in Sydney (www.eslgaming.com). The E-league 2020 Finals Series will be held on Saturday, 9 May 2020 at the newly developed Fortress Melbourne, the largest gaming and esports venue in the Southern Hemisphere (www.fortressmelbourne.com).
EA Sports have also confirmed that the E-League is now a League Qualifying Tournament II of the EA SPORTS FIFA 20 Global Series, which provides a pathway for competitors to compete at the FIFA eWorld Cup. As a result, the E-League 2020 Champion will receive 450 Global Series Points, an increase of 250 points from last season.
FFA Head of Leagues, Greg O'Rourke, was excited about the innovations for the E-League 2020 Season.
"After two seasons of the E-League, it was timely for us to reassess and revise our strategy for the future of the competition, said O'Rourke.
"Following consultation with our key stakeholders, we have landed on a new competition format that will see competitors representing each Hyundai A-League Clubs play each other over two weekends in the regular season to determine the E-League Premiers. The E-League Finals Series will remain as a seeded, knock-out to determine our E-League Champion 2020.
"These event days will be moved from the Thursday evenings we had previously in Seasons 1 & 2 to Saturdays for the upcoming season to allow fans to better engage with the E-League.
"We will also move the E-League to venues that can accommodate fans who want to cheer on their favourite competitors in the flesh.
"The E-League is an important part of our long-term strategy for the Leagues and we are looking forward to an exciting new chapter in the development of Esports in Australia," concluded O'Rourke.
All matches throughout the E-League 2020 Season and E-League 2020 Finals Series will once again be streamed on twitch (www.twitch.tv)
Further details regarding the E-League can be found at www.a-league.com.au/e-league
To keep up to date on social media follow on Twitter (@EleagueAus | twitter.com/ELeagueAus), Instagram (eleagueaustralia | instagram.com/eleagueaustralia) or Facebook (eleagueaustralia | facebook.com/eleagueaustralia)
*Eligibility restrictions apply for EA SPORTS FIFA Global Series Playoffs. Final terms and structure subject to change.