Games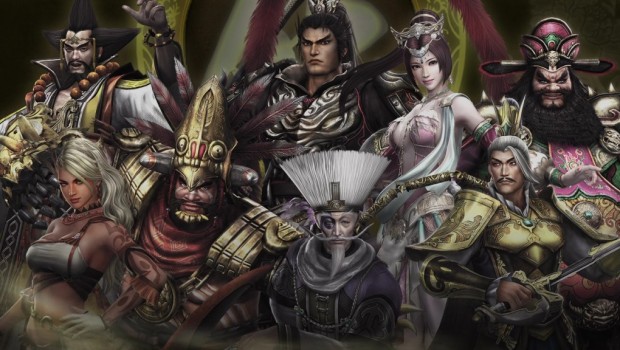 Published on February 25th, 2015 | by admin
Dynasty Warriors 8 Empires is launching this week and an extra Free Alliances Version
KOEI TECMO Europe has announced that the tactical action game, DYNASTY WARRIORS 8 Empires, will be available from retailers across Australia and New Zealand on PlayStation®4 and Xbox One on February 26th. The game will also be available for PlayStation®3 via digital download and for PC via Steam. The celebrated DYNASTY WARRIORS Empires series returns with new features including detailed customisation of warriors, horses and armies, the opportunity to create an original character and dynamic battlefields that evolve with environmental changes. Additionally, a brand new feature, the ability to import characters from DYNASTY WARRIORS 7 Empires, will be available after launch.
DYNASTY WARRIORS 8 Empires focuses deeply on the chaotic lives of warriors as their fateful decisions affect the rise and fall of the nations in Ancient China as they bravely fight across vast plains, bleak wastelands, narrow ravines and immense castles. Players can select from 83 unique characters, or create their own original character. The visual customization available in Edit Mode goes further with the newly implemented ability to customize horses, banners and "normal" officers. Warriors must fight against not only enemies but also the forces of nature as the changing seasons bring new elements to the more than 35 battlefields affected by seasons and the passing of time. Additionally, the game's Custom Scenario mode adds the ability to control what will happen across the vast Chinese continent, allowing players to adjust every last detail to form a brand new Three Kingdoms world.
DYNASTY WARRIORS 8 Empires is the most feature rich and customisable DYNASTY WARRIORS game yet and as a reward to the longtime fans of the series Omega Force has added the ability to import characters from DYNASTY WARRIORS 7 Empires so players can continue their saga across multiple games.
Scheduled to arrive in March as a free download on the PlayStation® Network, DYNASTY WARRIORS 8 Empires Free Alliances Version (FAV) will allow players to import save data from previously saved DYNASTY WARRIORS 7 Empires games for PlayStation 3 or PlayStation 4. Additionally, the Free Alliances Version will allow players to play in Free or Edit mode, and PlayStation Plus users can even play in Empire Mode or Free Mode online with other players. FAV's Players who wish to expand their options can choose to purchase additional Edit Mode parts.