Comics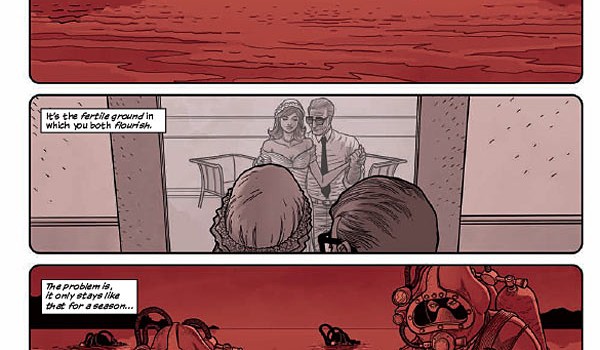 Published on October 17th, 2015 | by Adam Atkinson
The Dying and The Dead (001) – Image Comics – Hickman & Bodenheim
"It's an age old question, how does one measure the value of a life?" This one sentence really hits the exact buttons you would want for a comic about so much more than just death, it is a story about the life that comes before it.
This time, I am reviewing The Dying and The Dead by Hickman and Bodenheim, a story about one mans journey to try and save the old world and the new. The Colonel is an old time war hero whose wife is dying with Cancer, by the looks of her and the sounds of the doctors, she does not have a long time to go. It is honestly a heartbreaking series of panels watching his hopes go up and down so often, and finally being given one chance to try and save her.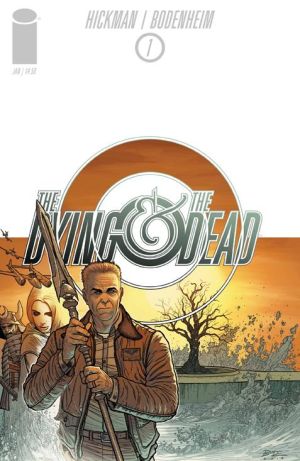 The story begins with some amazing writing about a beautiful wedding, in which a man and woman are joined together in love, or at least what one would perceive as love. As soon as the wedding is over, a group of assassins decide it is time to jump in, murder the whole lot of people, kill the groom, and then we find out the bride has been one of them for the whole relationship. Well that just pretty much sums up love doesn't it? You fall for someone, love them, need them, marry them, and then have a bullet drilled into your skull from a group of twin assassins. No, is that just my experience?
We learn the old guy was hiding treasures behind the tall mirror in his room, including the item that this whole story is based on Bah al'Sharur, which we are not even aware of what the item is by the end of this story. A thrill ride, with a lot of background story in this one.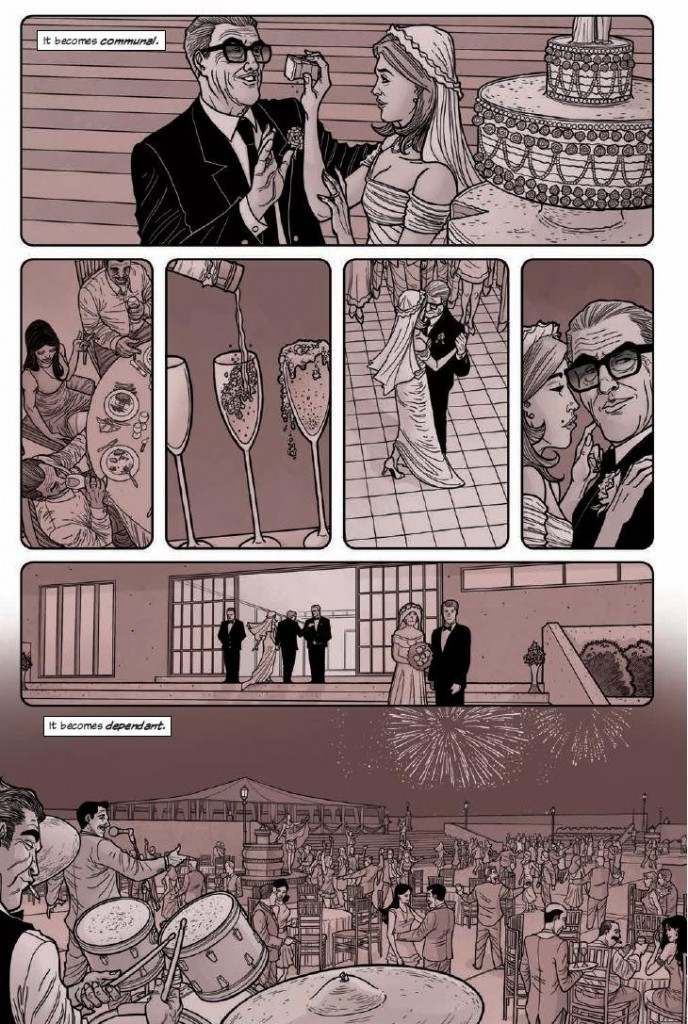 Writing – 4
The writing on this story is pretty well done, it hooks you so many times throughout the story. With so many twists and turns, it keeps you wanting to read more and more. I was actually a bit upset having to wait to read issue 2, but that tells me it is more than worth the read.
Hickman does was a lot of authors try to do, and that is lay out a completely interesting story without even needing to give any details to the reader. We have so many questions at the end of this, but know that they will hopefully give us all of the answers by the end (unlike Lost).
Artwork – 3.5
The artwork also has a really fun and unique style. The proportions of the old world and new are very similar, but slightly different enough to be completely noticeable. I love the fact that there is some saturation of color, but that the overall feel is more grey scale, with hues of color.
My only critique really is the characters do feel a bit stiff most times. The body movements seem a bit robotic at times, but honestly it does not take away from the overall story.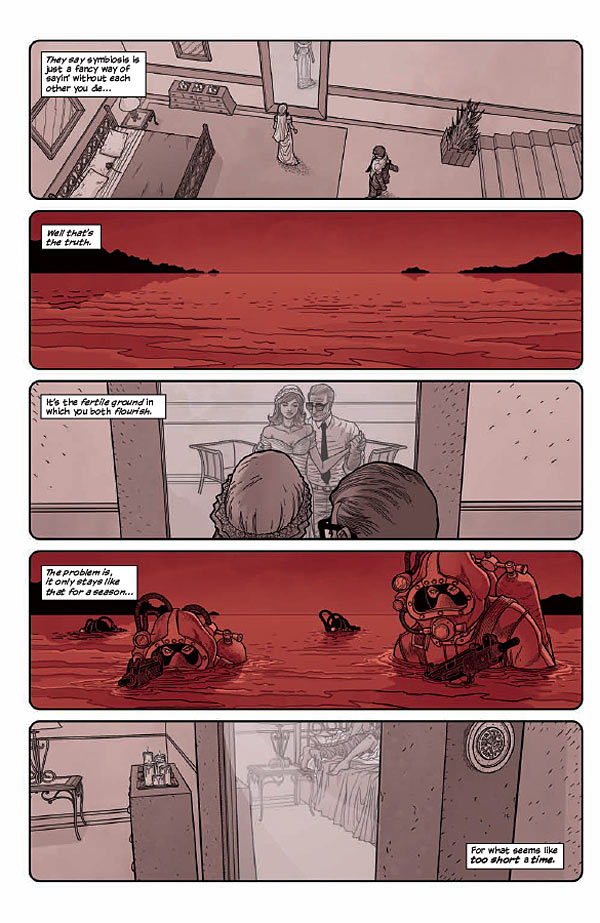 I'll tell you right now, you need this story in your life if you are a fan of dark sensed comics. Well done Image, I look forward to more!