Events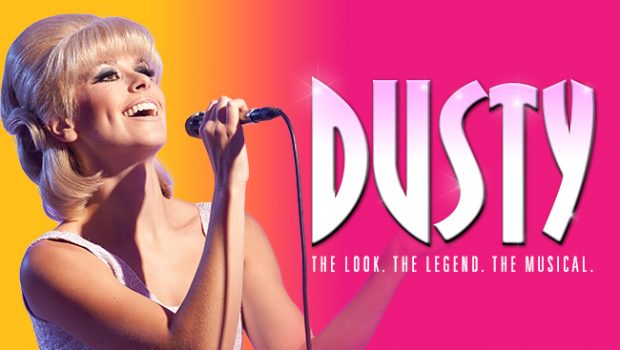 Published on November 13th, 2016 | by Andrew Bistak
Dusty the Musical Review (Melbourne 2016)
Summary: Dusty the Musical is pure 'heart and soul' and a is a great production at The Arts Centre, Melbourne!
Dusty the Musical is the emotional and romantic story of Mary O'Brien (aka Dusty Springfield) that is powered by the fantastic music of this late superstar. It's written by John-Michael Howson, David Mitchell and Melvyn Morrow which originally premiered in 2006 and 10-years later, it once again revisits The Arts Centre in Melbourne in truly spectacular fashion. Dubbed a 'musical biography' with artist license, Dusty the Musical takes key themes and moments from her history to help tell the story of career which includes he rise to fame, sexuality, mental health and her unfortunate passing from breast cancer in 1999 of this blonde pop icon.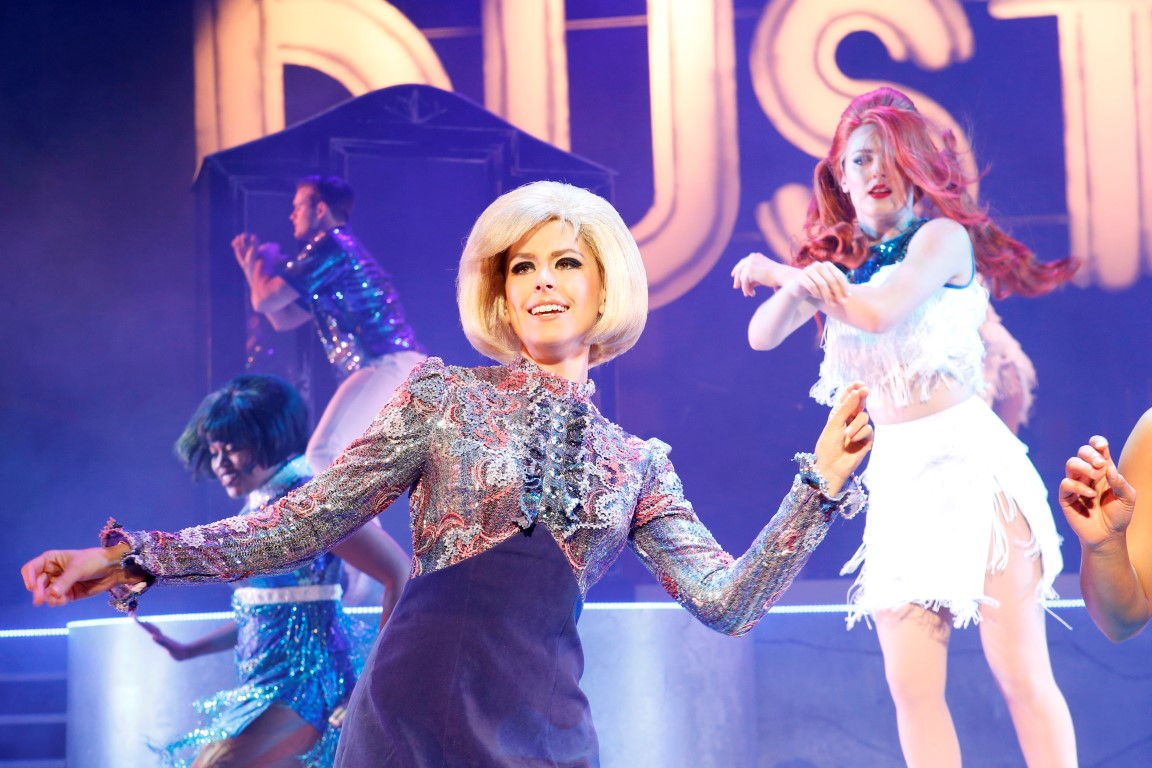 Amy Lehpamer (The Sound of Music, High Society, The Rocky Horror Show) plays the lead in this production and her performance is quite a powerful one as she successfully transforms herself into the legendary Springfield. Her voice really captures the 'soul' of Springfield but she also adds her own twists on the songs as she sings the greats such as 'I Only Want to be With You', 'Son of a Preacher of Man' or 'You Don't Have to Say You Love Me' which was a very emotional rendition. Her acting also creates the illusion of Springfield from drama to comedy and the internal monologue she has with a younger version of herself. This younger version of Springfield is played beautifully by Baylie Carson (Children of Eden, Legally Blonde, Fair Dinkum) who has this innocent spirit behind her and almost plays the sense of reason behind with this character.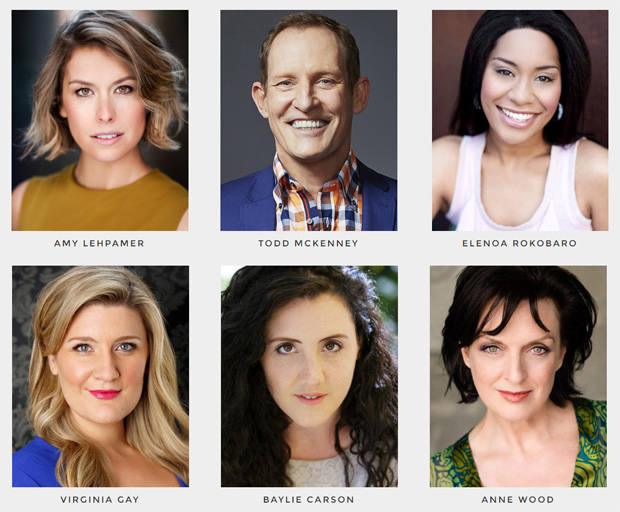 Then you have the wonderful Todd McKenney (Dancing with the Stars, Cats, West Side Story) as Rodney who plays Springfield's hairdresser and close friend. McKenney brings a warmth to his character, including being a close confidant to Springfield, not to mention some great laughs for the audience. His partner in-crime is the delightful Virginia Gay (All Saints, Winners & Losers, The Beast) who plays Peg, a down to Earth dressmaker for the star who not only provides stability and friendship for the singer but once again some laughs. Furthermore, Dusty, Rodney and Peg call themselves a family and the witty banter between them is quite amusing. Anne Wood (Mamma Mia!, Cats, Aspects of Love) plays three characters in the show with the main being Kay O'Brien, Dusty's mother who although loves her daughter, places her son first and foremost.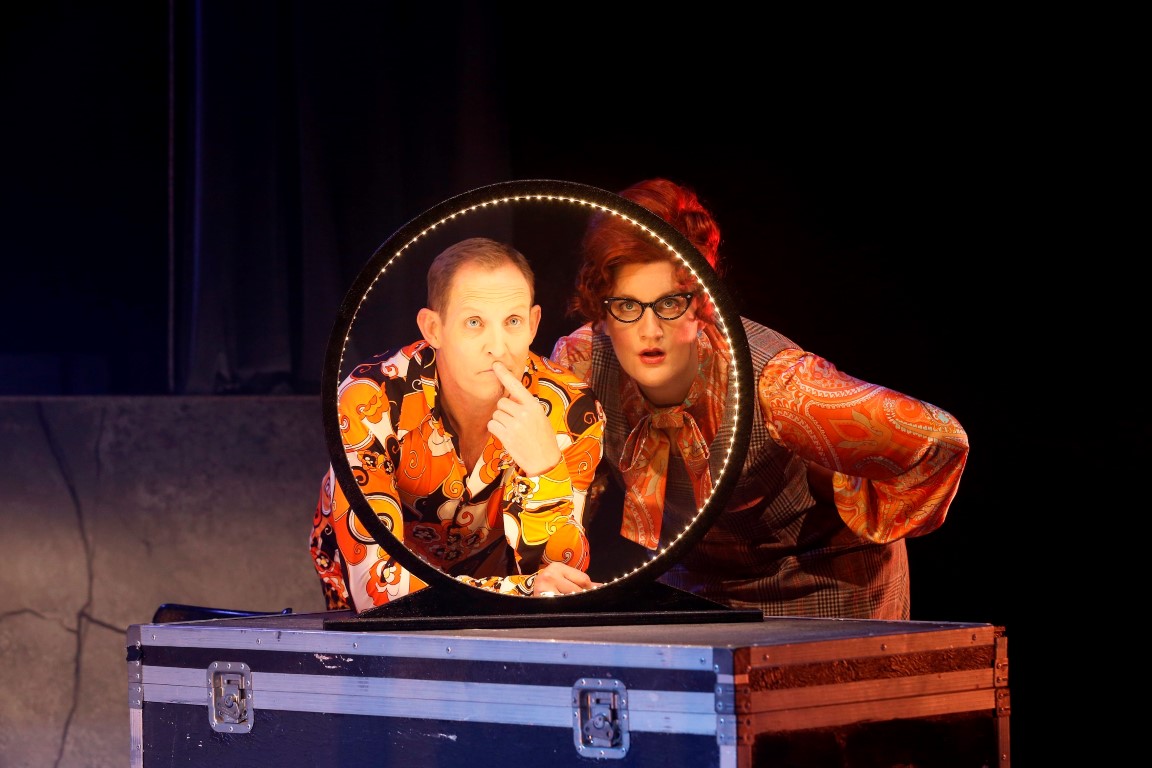 Lastly, there is Elenoa Rokoboro (Chanteuse, Disney's High School Musical, Fame) who plays Dusty's lover in the production with both Rokoboro and Lehpamer sharing some great scenes together on stage, especially their collaboration of some of the greats that they sing together. Besides the main cast, all the actors bring their A-game to this performance with powerful voices, great choreography thanks to Michael Ralph (especially the UK versus USA dancing) and a real infectious energy that made Dusty the Musical such an enjoyable performance.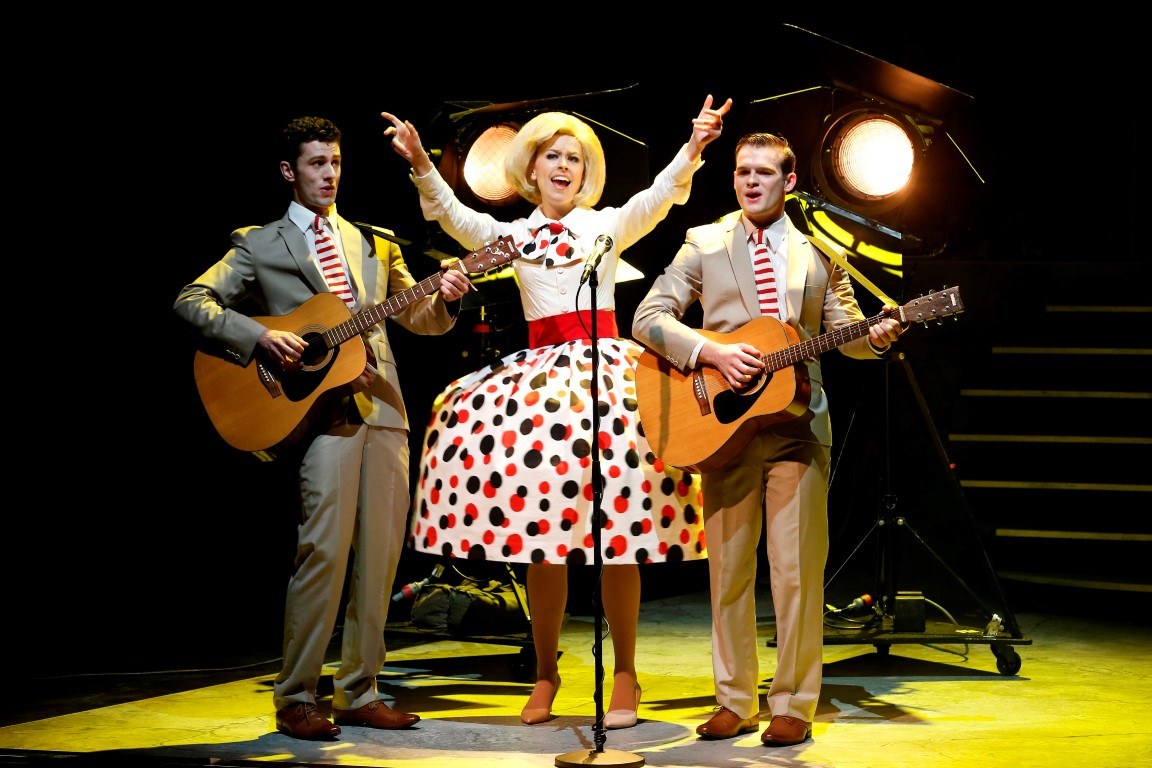 To compliment these beautiful harmonies, the Production Company Orchestra led by Michael Tyack assists with the flawless music of this performance which helped transform the audience back to another era. Furthermore, the two tiered stage successfully created variety of different areas for both the audience and the cast such as music studios, bedrooms, nightclubs, airports and even the funeral of Dusty Springfield. Costumes harken back to the 60's and 70's, especially Lehpamer's awesome blonde wigs and then you have the realistic lighting that enhanced the overall experience such as creating sunshine, an almost frightful night scene in South Africa and even trees. All in all, it was a really enjoyable performance and one that we could not fault.
Final Thoughts?
Split into two acts with dozens upon dozens of songs, Dusty the Musical received a standing ovation when it closed and it's easy to see why. It featured a very talented cast that was backed with the wonderful music of Dusty Springfield, however it also captured your heart through its drama as you experienced the highs and lows of this singer. Kudos to director Jason Langley who with the cast (particularly Amy Lehpamer, Todd McKenney and Elenoa Rokobaro), including the crew, has put together a very enjoyable and emotional musical biography of one the greats. You might even be surprised as to some of the songs in this production because I never equated them to Dusty Springfield.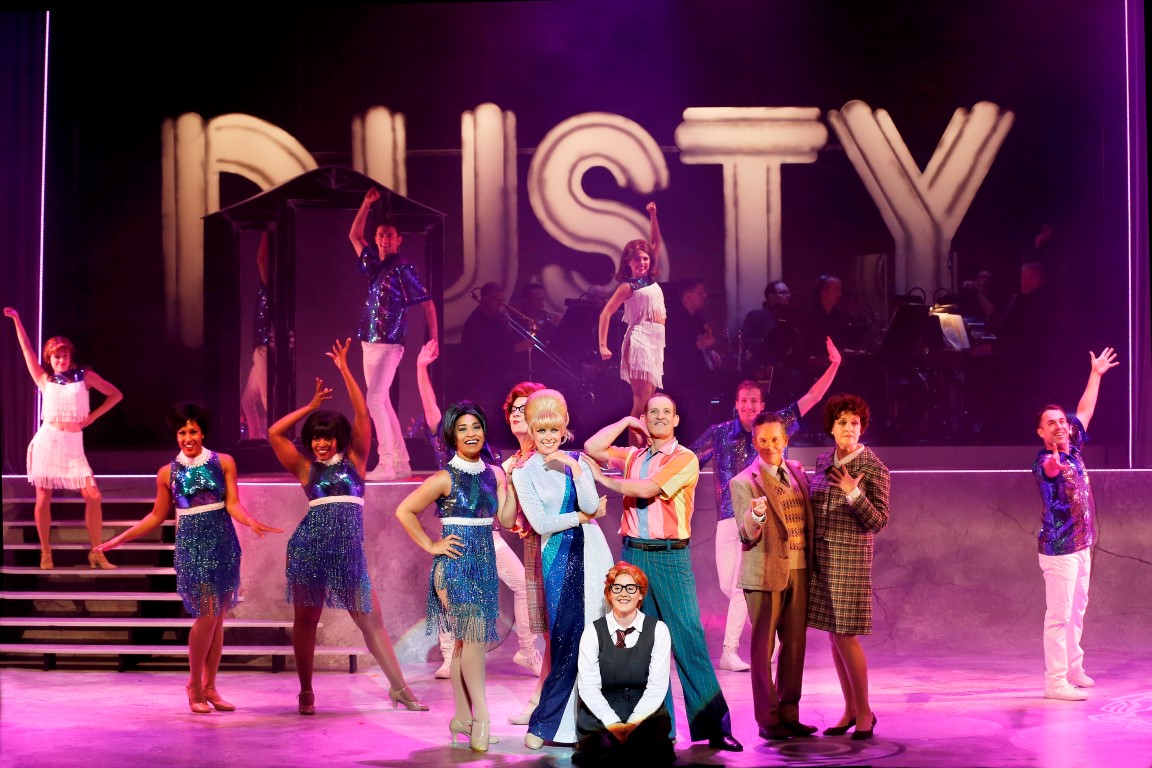 Dusty the Musical is currently playing at the Playhouse (Arts Centre Melbourne) until 4 December 2016, followed the Adelaide Festival Theatre from 31 December to 22 January.
http://www.theproductioncompany.com.au/dusty/