News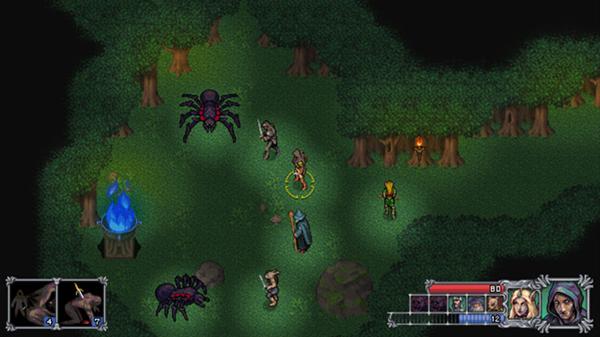 Published on October 25th, 2013 | by admin
DUNGEON DASHERS LAUNCHES ONTO STEAM EARLY ACCESS
Fast-paced turn-based dungeon crawler available now for PC
MELBOURNE, OCTOBER 2013 – Jigxor today announced that Dungeon Dashers is available on Windows PC via Steam Early Access. Bringing the enjoyment of a tabletop board game with friends to the PC, Dungeon Dashers streamlines the core dungeon crawler experience to its essentials, for an intense, loot-grabbing adventure.
Dungeon Dashers is a fast-paced turn-based dungeon crawler featuring four adventurers, each with a different set of abilities. Accumulate wealth by smashing boxes full of gold, slaying monsters, and looting glowing chests. Use your gold to buy consumables to boost your abilities or craft upgrades for your equipment. Find new swords, bows, staffs, spells and other equipment hidden in chests obscured by challenges and quests.
Dungeon Dashers' Early Access build feature eleven levels, spanning across five unique environments. All four characters are playable, each including custom loadouts based on loot found in dungeons. It also includes thirteen unique player skills and more than fifteen unlockable pieces of equipment including armour and swords. Jigxor intends to work with the Early Access community to add polish and the additional features of the game.
Dungeon Dashers has been in development for 18 months by Jigxor, a one man team based in Melbourne, Australia. The game was successfully greenlit on Valve's Steam Greenlight service earlier this year, after garnering a strong fanbase on TIGSource and via the Dungeon Dashers website.
Dungeon Dashers is available now on Steam Early Access. The Early Access build is also available on the Dungeon Dashers website, GamersGate, Gamefly Digital, Get Games Go, Greenman Gaming and Nexway. It costs US$9.99 and is available for PC. The full release is planned for Q1, 2014.
KEY FEATURES
Streamlined dungeon crawler inspired by tabletop board games
Tactical and diverse combat mechanics with four classes to choose from
Eleven levels spread across five environments, with more to come via updates
Epic dragon boss fight with over fifteen enemy types to face
Original full-length chiptune soundtrack composed by Nathan "Derris-Kharlan" Antony
Full featured level editor to create your own loot-grabbing adventures