Comics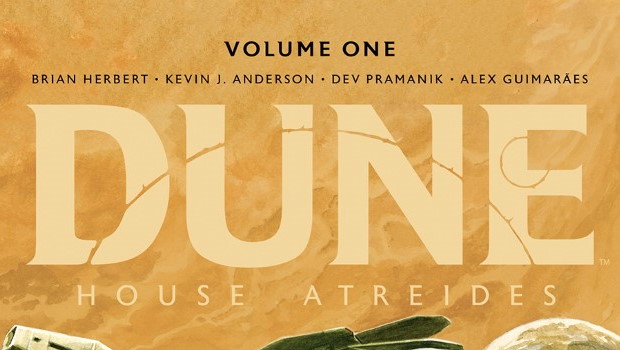 Published on August 9th, 2021 | by Chris O'Connor
Dune House Atreides Volume 1 Review
Summary: Learn of the machinations that began before the original Dune.
I think I've said this before but I'm one of the apparently odd ones who really likes the original Dune movie (the 1984 version). I have the original novel but I haven't read it through (I have however listened to the audiobook version) and was quite happy to read this comic which takes us through the events that occurred before the original Dune.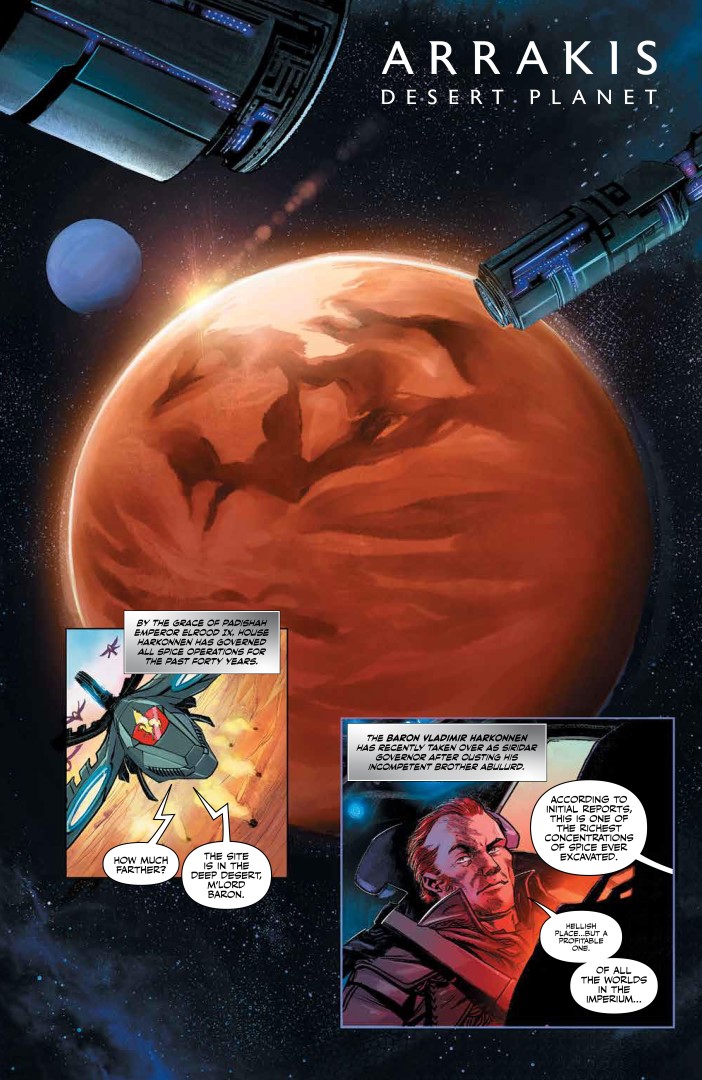 Writing
It no doubt helps to have a family member continue the legacy of the sci-fi classic and in this case the voice behind the story sounds right. Science Fiction, much like pure fantasy, can live or die by it's vocabulary… names that sound right in their context, ideas that work in their setting or not. Dune has brought it's fair share of interesting names and places into our world and Dune House Atreides continues with that. Not once while reading did I feel jarred out of the story by an odd name or term… it all just seemed completely natural in this world.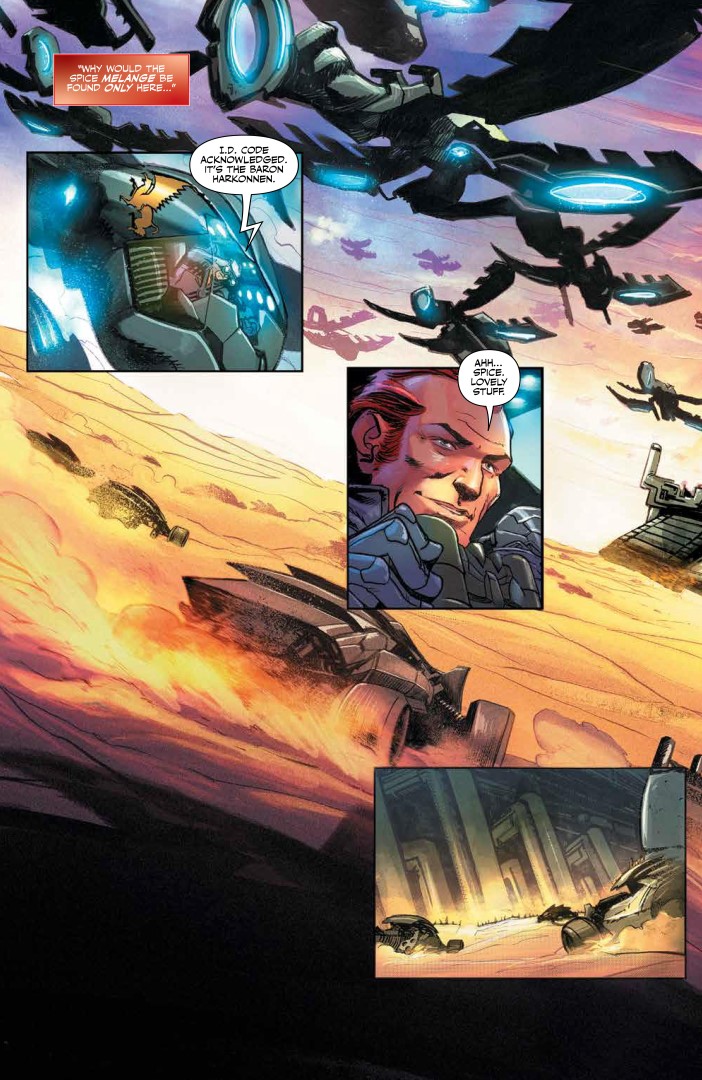 Artwork
There's a lot to convey in many of the panels throughout this story and I have to say that Jae and June have done a great job of not just putting the fantastical images to paper but have done so in a way that doesn't confuse the eye. There's nice clean line work throughout and the colouring works in tandem with that line work to both further define and enhance the images. There are familiar characters, much younger than we previously saw them but the spirit of the characters is certainly there making it clear who each person is.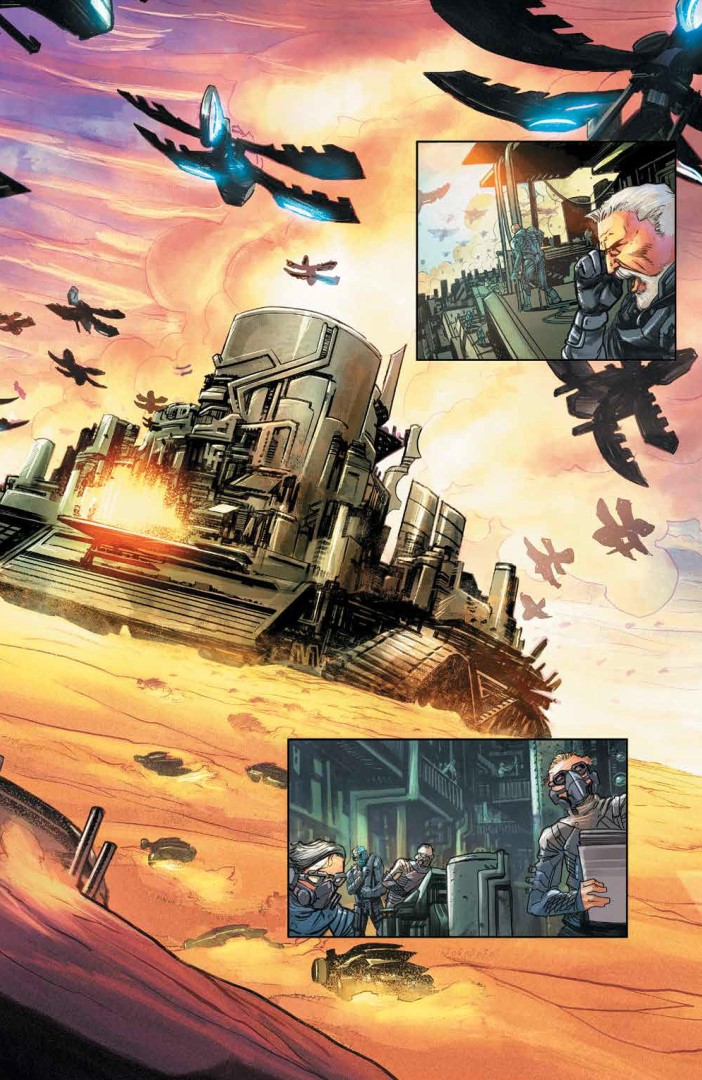 Final Thoughts
I'm not normally fussed about fleshing out back stories, or to put it more specifically, I'm fine with histories being unspoken in the wider world of made up stories. I don't need every characters details explained down to their blood type and place of birth. Having said that… I thoroughly enjoyed reading about these characters and what they did before their previously recorded actions. If you are a fan of the Dune series (or even if you are just intrigued by the upcoming film) I would recommend this book as a great further dive into one of the most iconic stories in Science Fiction.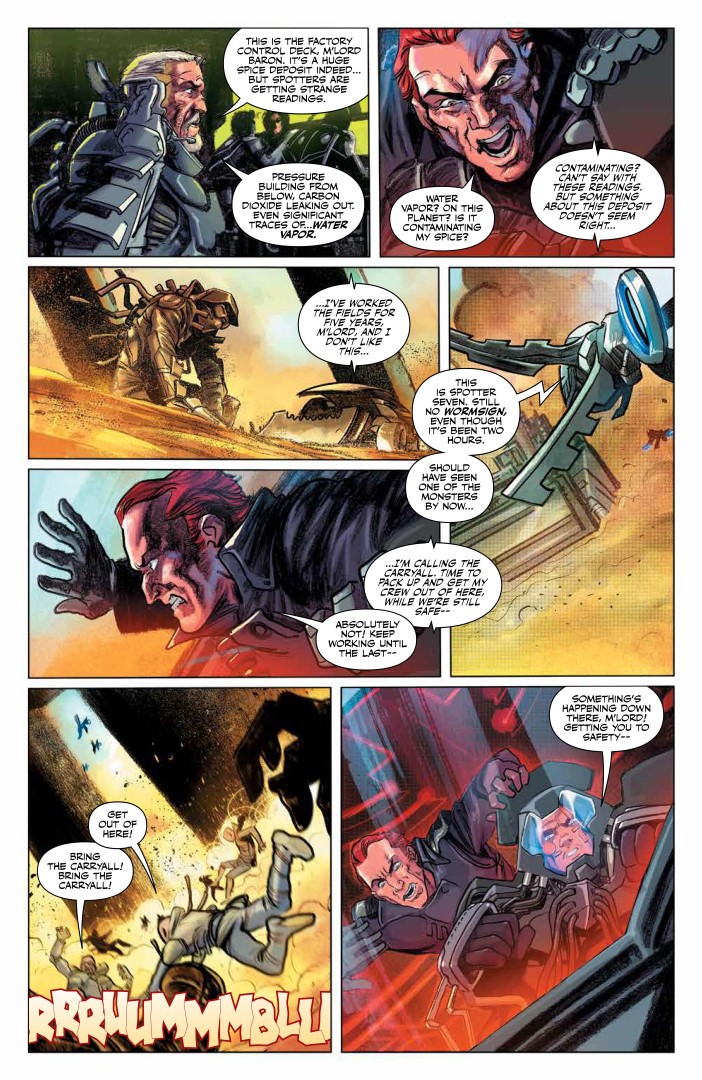 Publisher: Boom! Studios
Writer: Brian Herbert, Kevin J. Anderson
Artist: Dev Pramanik
Colourist: Alex Guimaraes
Cover Artist: Jae Lee, June Chung
Genre: Sci-Fi, Action/Adventure
Format: 112pgs, FC, HC
Release Date: 29th June 2021