Comics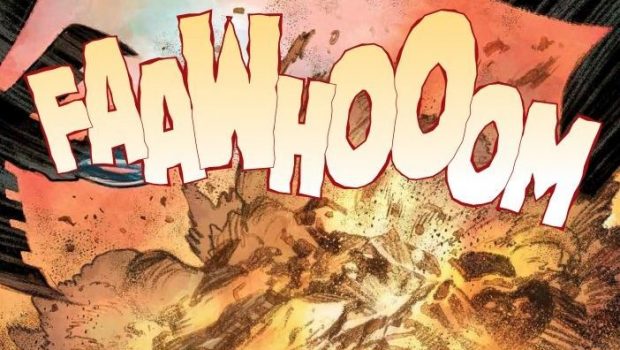 Published on July 26th, 2021 | by Tim Chuma
DUNE: HOUSE ATREIDES VOLUME 1 (2021) REVIEW
Summary: While obviously you will get more out of this if you know the original story, it is still worth a look even if you only know about it from the movies or the upcoming remake. Maybe watch the movie first and then read this if you want to know more.
4
No STING in tiny shorts detected
The backstories of the main characters of the first DUNE novel are explored in this prequel to that story. Obviously it would be better if you had read that book before at least knew something about the story as it does jump around from planet to planet and assumes the reader knows where these places are and why these people are important to the story.
Following up such a well known story as Dune is always difficult even if the author is related to the original author and has promised to keep it the same as the story they are not the original author. I can't really judge it myself as to how different it is to the original text as I have not read it and only seen the David Lynch film and the documentary on the failed movie project from the 1970s.
I would place this alongside the new movie adaptation from Legendary Pictures as it has its' own identity and while the characters are the same as those in Dune, this is before the events of the original novel so they are not in the same place and a lot of other stuff has to happen to make them the ones already seen in print.
There is some great art here and a lot of interesting things to look at. A lot of science fiction stories have their roots in the same stories and Dune has influenced a lot of things it seems. I was reminded of Warhammer 40K as it also has an Emperor and the Imperium.
Dune is known has being high science fiction and fantasy and very dense. Trying to adapt it to screen is very difficult but in the format of a graphic novel you can take more time and spread things out over hundreds of pages. Although the story does jump around between characters and settings it does all seem to be leading towards the events of Dune, even if you do not know where some of these people will fit in as yet.
There is a lot of action in this, more than I would have expected for such a serious story. Having the story told in a visual format does let you tell more things in a shorter period of time but not so much exposition that requires a lot of text or dialogue.
I would recommend this one if you are a fan of the original series of books, everyone else maybe wait for the new movie adaptation to come out and have a look first.
Comic details:
Writer: Brian Herbet & Kevin J. Anderson
Artist: Dev Pramanik
Cover Art: Jae Lee & June Ching
Lettering: Ed Dukeshire
Colourist: Alex Guimaraes
Publisher: BOOM! Studios
Published Date: June 29th 2021
Genre: Fantasy/Sci-Fi
Format: Colour, 112 pages, hard cover