Blu-ray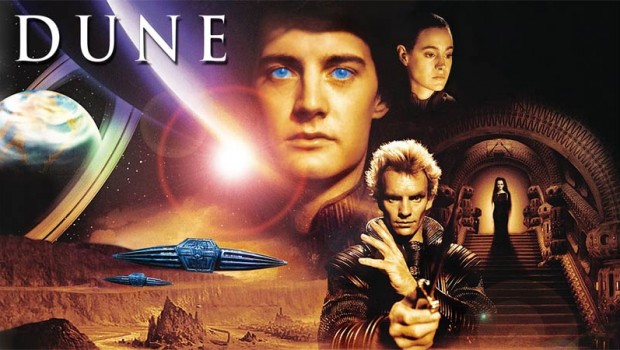 Published on December 8th, 2014 | by admin
Dune Blu-ray Review
Summary: 30 years later and David Lynch's Dune is still a sci-fi masterpiece!
Dune
Actors – Maclachlan, Kyle/Young, Sean/Stewart, Patrick/Annis, Francesca/Von Sydow, Max/Sting
Film Genre – Sci-Fi
Label – Via Vision Entertainment
Audio – English (Dolby Digital 5.1 DTS HD)
Running Time – 137
Aspect Ratio – 2.35:1
Region Coding – B (Blu-Ray)
TV Standard – PAL
Rating – PG
Year of Release – 1984
Primary Format – Movies/TV – Blu-Ray
Reviewer – Peter Bourke
Dune was created and written by author Frank Herbert which spawned a massive cult following with loyal fans from across the globe. As a result, it lead to more movies, TV series, books, video games and even comics. However the most memorable version of this franchise is the film 1984 film Dune from acclaimed director David Lynch who successfully captured Herbert's vision in this spectacular film as viewers were taken to the legendary planet of Arrakis.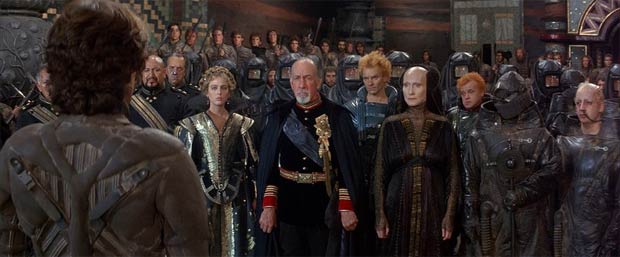 For Arrakis held the powerful substance called the spice Melange which allows for extended space travel that whoever controlled its distribution would become the masters of the universe.  Add in the amazing cinematography of Freddie Francis, Dune was hailed as one of the most influential science fictions films of the century and still holds up well 30 years later.
The story of Dune was also quite epic and unlike Star Wars, it focused on the political turmoil of the various factions attempting to control the spice. This climatic space opera revolves around Emperor Shaddam IV (José Ferrer) who has formed an uneasy alliance with the Harkonnens, led by the vile Baron Harkonnen (Kenneth McMillan) in order to destroy the proud and noble line of the Atreides so that they could control the spice Melange.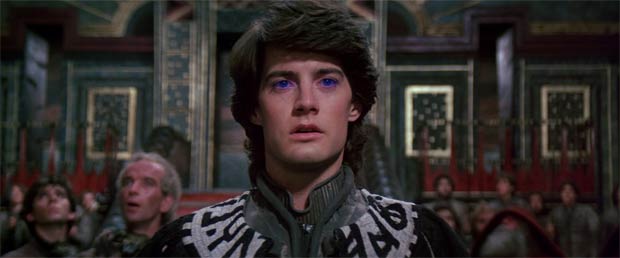 The protagonist of the story is Paul Atreides (Kyle MacLachlan) who has been sent to the planet of Dune as an emissary by his father but when he arrives, the local inhabitants believe that he is the messiah and will help them achieve freedom against their masters. From here, the film involved drama, romance and political intrigue with a healthy amount of action thrown into the mix. It was the classic sci-fi archetype but definitely one for the thinking man.
Needless to say, Dune is a very powerful epic and thankfully Lynch respects the original work of Herbert which really shines in this 1984 story. To complement the story, the cinematography of Freddie Francis really shines as does the character designs of Anthony Masters which makes this film quite distinct compared to other sci-fi films of the era. Needless to say, it is a perfectly crafted film that thankfully has made its way to Blu-ray.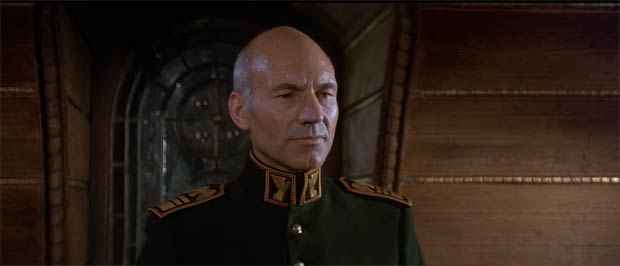 Video, Audio &
On Blu-ray, the film just jumps out at you with exceptional video quality and colour highlights, more so, the blue eyes of the inhabitants of Dune. To balance the stellar video quality, audio is also impressive that boasts Dolby Digital 5.1 with the film really making great use of this feature with perfectly balanced audio levels and of course that impressive soundtrack which has been described as symphonic rock. Add in some great special features from deleted scenes and mini-featurettes and these give the viewer a great insight into the transference of the novel to the big screen.
Special Features
Designing Dune
Deleted Scenes
Dune FX
Miniatures and Models
Dune Wardrobe
Final Thoughts?
Dune on Blu-ray is a must have sci-fi film that contains a very clever story that is based on the novel by Frank Herbert. Given that, David Lynch successfully takes this story and turns it into a true epic and the biggest shame of Dune from 1984 is that it never spawned a sequel.
Recommended!