Blu-ray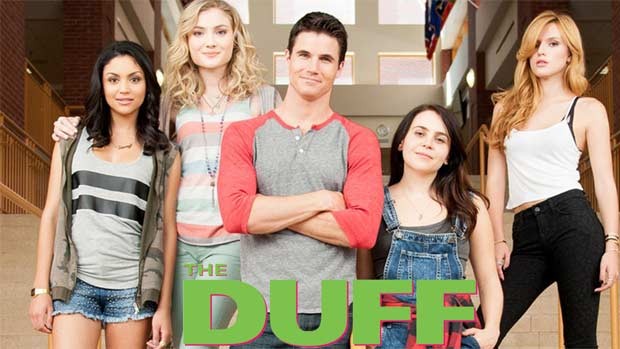 Published on August 4th, 2015 | by Tony Smith
Duff Blu-ray Review
Summary: Duff is an amusing yet predictable movie that tries to be something it's not which definitely has parallels to Pretty in Pink
Directed by Ari Sandel, The Duff is a high school romantic comedy that stars Mae Whitman, Robbie Amell, Bella Thorne, Bianca A. Santos, Skyler Samuels, Ken Jeong, Nick Eversman and Allison Janney about the acronym D.U.F.F. DUFF stands for Designated Ugly Fat Friend and when Bianca (Mae Whitman) realises that some people at the school refer to her as one of these, her life is thrown into teenage turmoil and angst.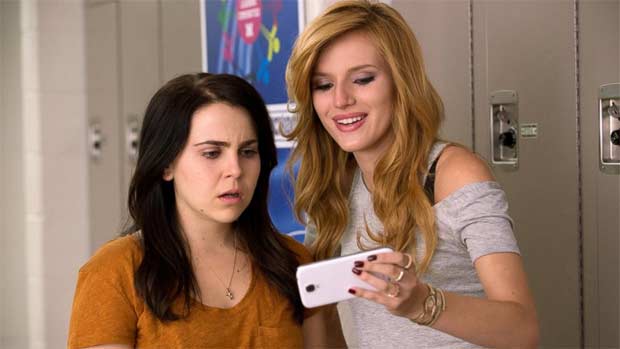 To compound the situation, two of Bianca's friends are considered two of the prettiest girls in school which include Jess (Skyler Samuels) and Casey (Bianca A. Santos) which throws another yet predictable dynamic into the mix because Wesley (Robbie Amell) believes that the role of a DUFF is important in school and it doesn't mean that someone needs to be ugly or fat but is rather a gatekeeper to the pretty ones. Of course this doesn't help the situation with Bianca but as Wesley so eloquently states, Bianca has "friended up".
With her defining year in High School now in chaos, Biana decides to ask help from Wesley who is a perfect student in not just looks but also sports and Bianca has a goal of wining the love of Toby (Nick Eversman) and hopefully turning the tables on Madison (Bella Thorne) who is one of the students responsible for the DUFF labelling. Add in all sorts of high school hijinx with a touch of social commentary that include bullying, porn, divorce and misuse of social media plus Bianca's crazy mum Dottie (Allison Janney) and her home life is just as topsy turvy as school, although maybe a little more quirky.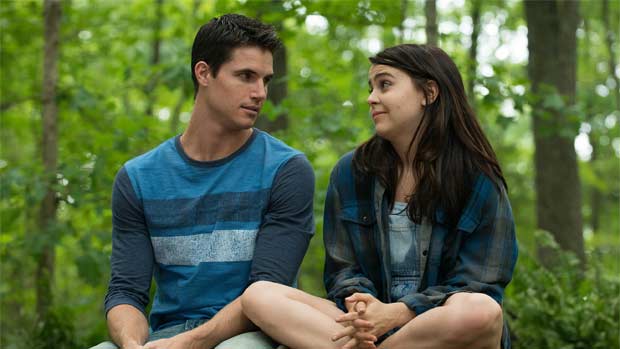 The star of the film however is Mae Whitman who is perfect as Bianca and I really loved her imagination in this story that makes her quite a likeable yet flawed character, especially when her co-star Robbie Amell share a close moment. Amell is good but in terms of comedy who once again adds his pretty boy looks to the story… not that there is anything wrong with this. Ken Jeong as teacher Mr. Arthur once again puts on his typecast hat but of course it works and he has some wonderful scenes.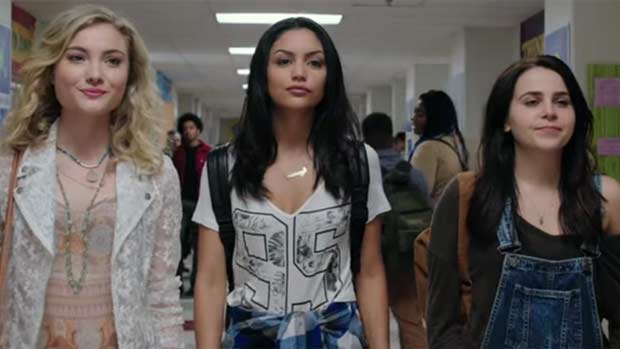 Video, Audio & Special Features
The Duff is extremely well presented on Blu-ray with some great video and audio quality. For special features, this release contains an entertaining Gag Reel and a variety of featurettes that include The DUFF Sizzle, I am the DUFF, The DUFF Files, Bringing Book to Life and Pop Culture which go behind the scenes of the movie, actors and music.
Final Thoughts?
Duff is an amusing yet predictable movie that tries to be something it's not which definitely has parallels to Pretty in Pink and although the main protagonist tries to be a strong character, she is let down by those around her. However director Ari Sandel does humanise many of the characters, even the clichéd ones that results in an okay comedy about the underdog at high school
Available on Blu-ray, UltraViolet and DVD 12 August 2015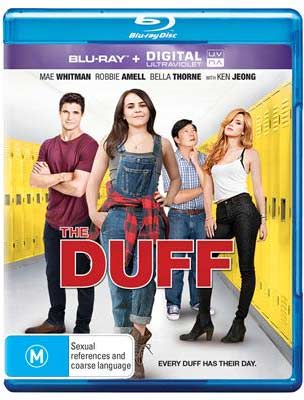 Blu-ray Details
Director – Ari Sandel
Actors – Mae Whitman/Robbie Amell/Bella Thorne/Bianca A. Santos/Skyler Samuels/Ken Jeong/Nick Eversman/Allison Janney
Film Genre – Comedy
Label – Roadshow
Audio – English (DTS-HD 5.1)
Running Time – 100
Aspect Ratio – 2.40:1
Region Coding – B (Blu-Ray)
TV Standard – PAL
Rating – M
Year of Release – 2015
Primary Format – Movies/TV – Blu-Ray