Games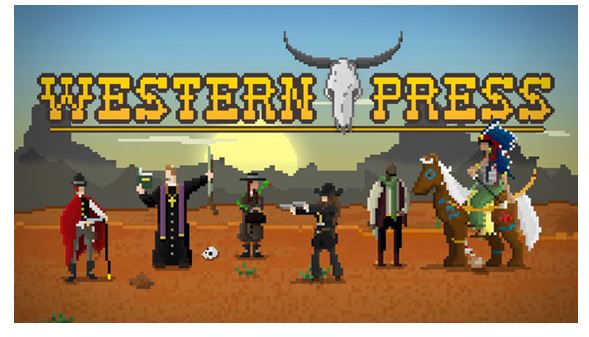 Published on March 15th, 2018 | by Admin
Duel it out to be the Fastsest Xbox One Button Presser in the West
Thursday, March 15, 2018 – Developers Paul Godson and Walk with Kings and indie label Surprise Attack Games today announce that dueling, multiplayer party game Western Press will be coming to Xbox One, releasing March 23. Available to pre-order now via the Xbox Live Store, the game retails at US$7.99/€7.99/£6.39/AU$10.65.
Based on a true story, Western Press is the most historically accurate frontier dueling game available for the Xbox One. Probably…
Duelists will compete in online or local tournaments of up to 16 players or bots, facing each other in rapid-fire, 1v1 sprints to settle the age-old gaming dispute of who can press a random string of ten buttons the fastest.
Playing the game is incredibly simple: randomised buttons appear on the screen in order from top to bottom; press them fast. A duel is measured in a matter of seconds (and hundredths of a second), and a 16 player tournament often takes only a few minutes. So… how good is your competitor's controller knowledge, and just how fast are their reaction times? The first to complete the string draws iron, the second eats lead.
With a skill tester mode for solo play, a perfect set-up for community-engaged streamers, a range of animated avatars to choose from–including Guacamelee!'s Juan!–and the ability to create custom local and online tournaments, Western Press may well become the high-intensity party game to settle all disputes, from East to West. Can't decide whose turn it is to do the dishes? Play for it! Who gets the last donut, or a shout-out on channel? Fastest out of three.