Games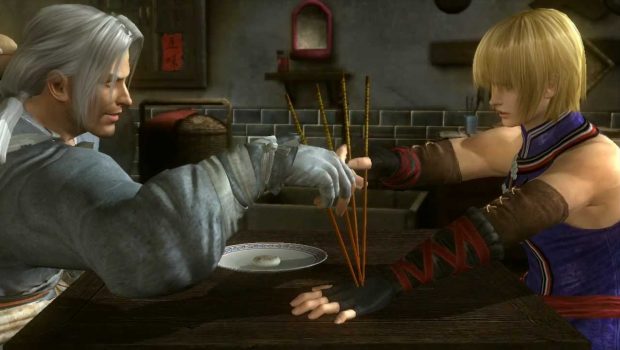 Published on December 14th, 2018 | by Admin
DRUNKEN FIGHTER, MARTIAL ARTS NOMAD BOOST DEAD OR ALIVE 6's ROSTER
 Returning Favourites Brad Wong and Eliot Added to an Already Stacked Lineup of Competitors  
Sydney, 14th December 2018 – KOEI TECMO Europe and TEAM Ninja are excited to announce the addition of two returning fan favourites to the DEAD OR ALIVE 6 roster: Brad Wong and Eliot. The two fighters bolster the announced line-up to 24 playable characters at launch.
Brad Wong, known as "The Drunken Fighter," is a master of Zui Ba Xian Quan. He uses his drunken style to confuse opponents while striking adversaries from unusual stances ranging from hand-standing and facing backwards to laying down on the ground. Wong spent years training in the remote mountains of China, until his master ordered him to begin a journey in search of a legendary liquor. After entering DOA's third and fourth tournaments, he was missing in DEAD OR ALIVE 5, but the drunken boxer returns in DOA6, looking to take out all comers.
Joining Wong is the traveling martial arts scholar, Eliot. Known as "The Apprentice of the Iron Fist," Eliot launches at opponents with a furious volley of consecutive Xingyi Quan attacks thanks to techniques learned from his master, Gen Fu. After participating in the fourth tournament, Eliot set off on a journey of self-discovery and martial arts training alongside Brad Wong, where Master Fu permitted Eliot to learn the legendary style of Xinyi Liuhe Quan. Eliot enters the sixth DOA tournament with the improved skill and confidence of a true first-rate martial artist.
TEAM Ninja released a new highlight video showcasing the two fighters today, and they can be seen punching and kicking in the new battle arena entitled "UNFORGETTABLE." The gallery-like stage is comprised of a number of nostalgic locations from previous DOA titles, including their fully-operational Danger Zones.
DEAD OR ALIVE 6 is currently in development for the PlayStation®4 Computer Entertainment System, the Xbox One family of devices including the Xbox One X, the all-in-one games and entertainment system from Microsoft, and digitally on Windows PC via Steam®.
For the latest information, please visit our official website at https://www.teamninja-studio.com/doa6/uk/. Also, be sure to Like us on Facebook at www.facebook.com/DeadorAliveGame; and Follow us on Twitter @DOATEC_OFFICIAL.