Blu-ray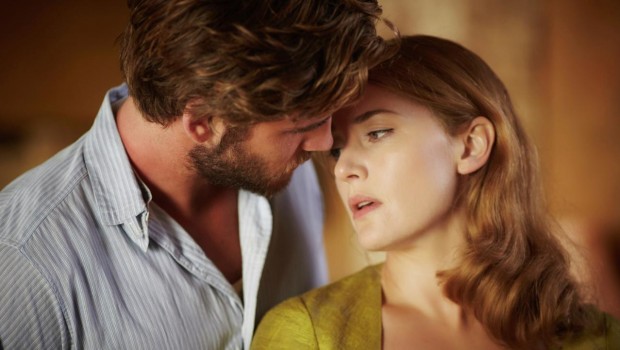 Published on May 4th, 2016 | by admin
The Dressmaker is one of Australia's biggest selling DVDs in 2016
The Dressmaker, the highly acclaimed bittersweet Australian comedy-drama about a glamorous woman returning to her rural town to right her wrongs, is proving to be a huge favourite with audiences. Sales of the film have hit more than 140,000 units in Australia in the first seven weeks of release, which makes it the 4th highest selling drama over the past six yearsi and highest selling Australian drama in over three years.
Set in 1951, The Dressmaker tells the story of French seamstress Tilly Dunnage's return to her home in Australia's wheat belt where her past still haunts her.
Cindy McCulloch, Marketing Director, Universal Sony Pictures Home Entertainment said: "The success of The Dressmaker demonstrates a real thirst for home grown films. Australians want to see strong, local storytelling and The Dressmaker is heading towards becoming one of the classics."
Sue Maslin, Producer of the film said: "We have been delighted and astounded at the number of DVD parties being held across Australia where friends are gathering to watch the film. And dressing up! The huge response has flown in the face of everything we understand about declining DVD sales. The only possible explanation is that our fans want to both share the film as well as keep a bit of The Dressmaker for themselves and that is just wonderful."
The film features Academy Award® winner Kate Winslet (Titanic, The Reader) and Golden Globe® winner Judy Davis (Marie Antoinette, To Rome With Love). They lead a stellar Australian cast including Liam Hemsworth (The Hunger Games, The Expendables 2), Hugo Weaving (The Matrix, The Lord Of The Rings) and Sarah Snook (Holding The Man, Steve Jobs).
McCulloch attributes the success to a number of factors. She said: "The Dressmaker is a visually spectacular, yet unique story blending the roughness of the outback with Parisian couture. We see the fantastic combination of Hollywood heavyweight Kate Winslet star alongside Australian golden boy – Liam Hemsworth. The Hemsworth brothers continue to be appreciated for their great talent and acting range not only here but around the world."
Additionally, the film has been awarded impressive five AACTA Awards including Favourite Australian Film, Best Leading Actress, Best Supporting Actress, Best Supporting Actor and Best Costume Design
Bonus Features:
•Featurettes
•Cast & crew interviews
Director: Jocelyn Moorhouse (How To Make An American Quilt, Japanese Story)
Producer: Sue Maslin (Breaking The News)
Writers: P.J. Hogan (Muriel's Wedding, Peter Pan), Jocelyn Moorhouse (Proof, Unconditional Love)
Cast: Kate Winslet (The Reader, Titanic), Liam Hemsworth (The Hunger Games, The Expendables 2), Judy Davis (Marie Antoinette, To Rome With Love), Hugo Weaving (The Matrix, The Lord Of The Rings), Sarah Snook (Holding The Man, Steve Jobs)
Price: Blu-ray™ + UltraViolet™ SRP $44.95, DVD + UltraViolet™ SRP $39.95
Duration: 118 mins
Genre: Comedy / Drama
Rating: M – Mature themes, violence, course language and sexual references