Events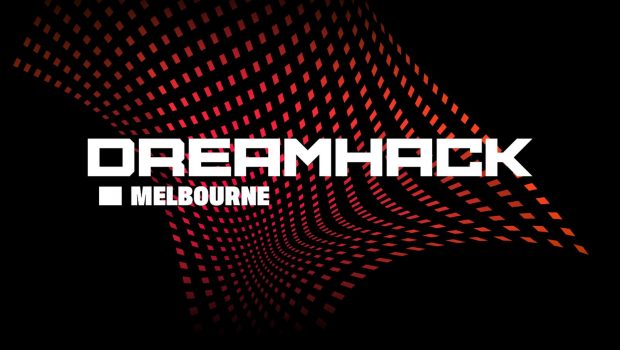 Published on September 1st, 2022 | by Adrian Gunning
DreamHack Melbourne opens its doors tomorrow!
DreamHack makes its debut "Down Under" in Melbourne, Australia, this Friday. From September 2-4, 2022, DreamHack Melbourne will feature the biggest range of esports & gaming content ever seen at an Australian festival, with professional tournaments featuring a combined prizepool of over $150,000 in League of Legends (LCO Split 2 Grand Final), Halo Infinite (HCS ANZ Regional), and Counter-Strike: Global Offensive (ESL Challenger #50) on display, accompanied by a Bring-Your-Own-PC (BYOPC) LAN.
Attendees will also get the chance to experience the DreamHack expo, concourse activities, merchandise, and on-ground competitions. For attendees who want to chill out while participating, DreamHack Melbourne includes an Arcade bar featuring Arcade machines, TVs showing esports, and furniture that fans can use while watching games from main stages.  From trying out new gear and peripherals, to checking out the Arcade Bar, or talking to developers – there's plenty of new things to explore.
If simply exploring isn't enough, Dreamhack fans will be able to try their hand at the Dreamhack Melbourne RPG, presented by Circles.Life. An all new interactive scavenger hunt experience built from the ground up for Dreamhack Melbourne. Attendees will be encouraged to leave no stone unturned as they uncover all parts of the event; engage in specific Dreamhack RPG based activities; and win big with over $100,000 in prizes up for grabs.
After enjoying the many exciting events and activities during the day, from 7pm-11pm, DreamHack Melbourne's main stage will be transformed to a music arena, where ticket holders will be able to enjoy the sounds of Australian DJs, including DJ Paris Lawrence, a powerhouse 21 year old Hip Hop DJ from Australia playing from 8-9pm each night. Always energetic on and off the floor, she exudes passion and energy through every performance. In addition, DJ Cotts will be bringing his hardstyle mixes from 9-10pm each night.
For those looking to learn about esports careers or enjoy an entertaining show, there's a big selection of different panels across the three days. Friday's 'Students Day' is packed full of panels including "University Pathways to the Esports & Gaming Industry" and "In The Lead: Getting a Job in Esports". Other entertaining highlights from the weekend include "Live Dungeons & Dragons with the Dragon Friends" and "Pestily & Friends Tarkov Panel" You can find the full schedule of Panels here.
DreamHack Melbourne will also feature some of Australia's biggest content creators. Creators including Misfits, Pestily, RememberTheBeat, Kitty, Shok, and even North American superstar talent Ovilee are coming to the festival. You can check out the full schedule of meet & greets on the DreamHack app, or website.
For those who want to try their hand at streaming, the Creator Lab at DreamHack Melbourne will be running all weekend, with full-featured streaming setups available for any festival-goer to stream from. Across the weekend, professional Australian livestreamers will be at the Creator Lab, mentoring and teaching participants how to stream like a pro.
Schedule images and more can be found at the DreamHack Melbourne PR Sharefolder: https://drive.google.com/drive/folders/18nQEvTOLxPckB-AXikO0KDHvMMWHlnF8
TICKET INFORMATION
Tickets to DreamHack Melbourne can be purchased via Ticketek, with single day and 3 day festival passes available. Bring Your Own Computer (BYOC) LAN tickets are also available for fans who want to bring their own rigs and test their skills against other attendees.
Follow social channels at: