Games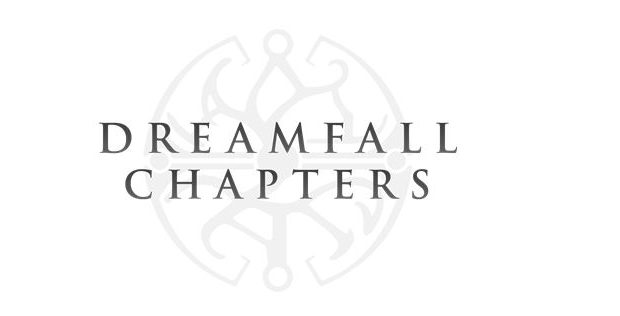 Published on February 15th, 2017 | by Admin
'Dreamfall Chapters' Shares Making-of Details From The Official Soundtrack
Sydney, Australia, February 15 – Composer, sound designer and general audio junkie Simon Poole, known for various video game soundtracks like The Secret World, is the mastermind behind the 48 tracks which underline the game's atmosphere perfectly.
"For the Dreamfall Chapters soundtrack I wanted to create an immersive and eclectic score combining both traditional and contemporary elements. The game's deep and engrossing story transports us to two rich and vibrant worlds, and contains a multitude of fantastic characters. I wanted the music to reflect the magic and wonder of these two contrasting worlds, whilst reinforcing the emotional journey the main characters embark on" says Simon Poole.
Furthermore, he talks about how recording the soundtrack was pretty much a family affair: "The two featured singers are my wife and daughter. My wife is an established singer called Ingvild Hasund, and one of her songs, "Rush", which also features my mother playing cello, was featured in the original Dreamfall: The Longest Journey, from 2006. As a nod to the fans of the original game, I included the song in this new soundtrack, but in an updated more orchestrated form, "Rush Redux". My daughter, 6 years old at the time, sings the solo in the track "Prologue", and I still get a lump in my throat every time I hear it."

An audio impression of the game's soundtrack can be found here: https://simonpoole.net/2015/03/23/music-from-dreamfall-chapters-book-2-trailer/
The game's full Soundtrack is included for the PlayStation®4 version as download code and for Xbox One, the all-in-one games and entertainment system from Microsoft, as MP3 disc. The worldwide release is set for the 5th of May and it will offer the full story, including all five episodes around other bonus features, at retail for $49.95.
Dreamfall Chapters is a 3D Adventure set in parallel worlds: one a dark cyberpunk vision of our future, the other a magical fantasy realm. The game follows two unlikely heroes on their journeys across worlds to save the very fabric of reality from falling apart. Dreamfall Chapters is a mature, emotional, dark, magical and heart-breaking adventure that will take players by surprise.
Both console versions of Dreamfall Chapters come with numerous enhancements: reworked character models, improved animations, lightning, and special effects. Plus an expanded in-game soundtrack as well as improved sound-effects.
Key Features
GRIPPING STORY: Experience a deep and emotional storyline with over 100 fully voiced characters in EN and DE and continue the epic saga of The Longest Journey
FAR-REACHING DECISIONS: Shape the story and the course of your journey through your choices and actions, and live with the surprising and sometimes devastating consequences
EXCITING EXPLORATION: Delve into over 50 beautifully crafted locations, exploring each of them using the direct control interface.
DIVERSE WORLDS: Explore beautiful, rich, detailed and original worlds that combine a stunning cyberpunk vision of our future with magical fantasy, along with a broken and decaying dreamscape
THREE PLAYABLE CHARACTERS: Play as three different characters, all on journeys across worlds, through life, and into their own hearts and souls.
CHALLENGING PUZZLES & RIDDLES: Solve the completely plot-driven puzzles and riddles which are an integral part of the game's narrative.
ENHANCED ON CONSOLES: Enjoy the definitive experience of Dreamfall Chapters on PlayStation®4 and Xbox One with reworked character models, improved animations, lightning, and special effects plus an expanded in-game soundtrack as well as improved sound-effects.