Comics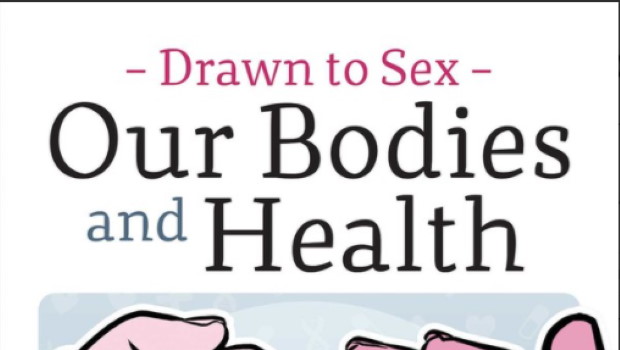 Published on November 9th, 2020 | by Chris O'Connor
Drawn To Sex Vol.2: Our Bodies and Health Book Review
Summary: With sex, sexuality and all the minutiae that comes with it still being a somewhat taboo subject for many, this book provides an excellent overview of the basics everyone should know about our bodies and sexual health.
It's probably reasonable to say at this point that I'm a bit of a fan of Erica Moen and Matthew Nolan's work. I've reviewed the first volume of this series and this (not surprisingly) feels like a natural continuation of that). If you have questions about your body, how your body works with another person's body, what that discomfort you are having after being intimate is… there's a decent chance you will find the answer here, or at least learn that you don't have to be shy about getting a health professional to examine you.
Unquestionably one of the greatest strengths to Erica and Matthew's work is the easy going attitude they bring to their work. The artwork is round and soft, cartoonish and certainly not confrontational even when showing body parts we are normally conditioned to "keep private". The writing is very light as well… puns are mashed into any place they can possibly fit and the general feel is one of openness and no judgement. I showed my wife a page while I was reading and she said "I love the fact they have an interracial couple", I then explained that Erica and Matthew have always had inclusive works so not only will you see an interracial couple, you will also see straight people, gay people, trans people, differently abled people basically as many different variations of people they can fit in the covers and it's done in such a matter of fact way. Representation matters and when you are talking about things that already make people feel uneasy, the last thing you need is to heap that on top of any other social stigma they may already face… so seeing themselves represented in the artwork with or without whatever condition they may personally have, has got to be a reassuring thing.
I also really love the personalizing of topics where relevant. Erica and Matthew aren't afraid to share their own experiences with the subject matter and that alone can do wonders for breaking down barriers and inhibitions when it comes to dealing with our bodies and health. Even if you don't have anything going on that you think may need a doctors attention, this book is still full of great information simply about the way our bodies work (and sometimes kind of don't).
A huge recommend for individuals and also for libraries, where permitted and appropriate I think it would also make a great resource for high school libraries/classes on health education.