PC Games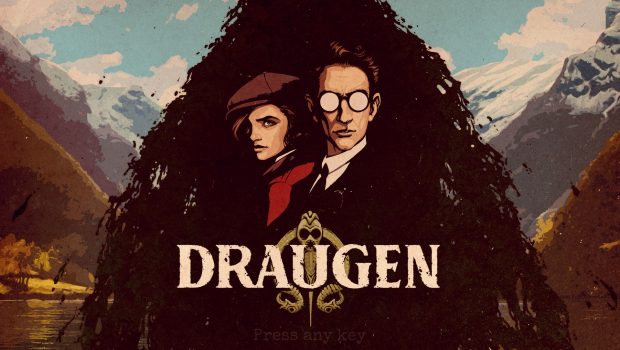 Published on June 16th, 2019 | by Belinda Morris
Draugen Review
Summary: A quirky game of mystery solving in a creepy deserted Norwegian town.
Draugen is a first-person mystery game with aspects of survival horror where you play as Edward Harden from the 1920's who travels with his young ward, Lissie, from the USA to Draugen, a sleepy town in Norway, in an attempt to find your sister.
Draugen is brought out by Red Thread Games who are an independent Norwegian game developing company, previously known for their Dreamfall series.  This game was partially funded by the Norwegian Film Institute which shows, in the attention to detail in the scenery.
The music is noteworthy by award-winning composer Simon Poole (who also composed for the Dreamfall series).  The game menu features a traditional Scandinavian-sounding tune which is hauntingly beautiful to hear and is a prominent feature compositionally.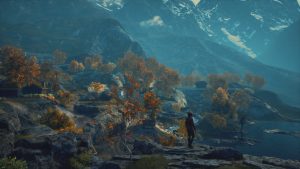 I did find that the game was quite short however, there is obviously complexity in having a lengthy ame with very little person-to-person interaction.  That being said, I felt that the developers could have fleshed out the storyline a little further to make the game a little longer and more engaging.
You open the game rowing to shore across a very scenic fjord.  The graphics in this game are spectacular in places, looking like they have come straight out of a painting.  And speaking of which, they have a quirky way of showing their stunning views – there are multiple locations to be discovered where you can sit down and sketch the scenery where the camera angle changes so you can truly enjoy the vistas and see what is being drawn by Edward.  I will note that this is obviously a loop and not intended to be watched for a long time, but it was a breathtaking backdrop nonetheless.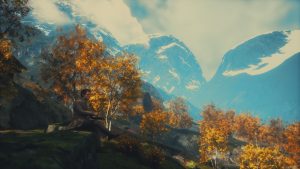 The point and click gameplay was simple and easy to use, if not a little repetitive.  It was also found to have very little true guidance into the next stage of discovery.  This may have been deliberate however, similar to in a real situation where you have no people to discover clues from.  There were also very few puzzles to truly solve during the gameplay – it was mainly for discovery of artefacts and articles to guide you on your mystery solving.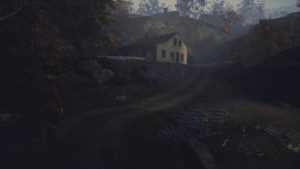 The game is divided into sequential days where you roam the village looking for clues to solve the mystery of your missing sister as well as where the inhabitants of the village have vanished to.  What you unravel is that this village is steeped in death, mystery and family feuds – eerie when there were so few villagers residing here to start with.  The length of the days is entirely up to you, the player.  If you wish to investigate every area in absolute detail, the days can be very drawn out, however, if you follow the clues from one to the next, the days are exceedingly short.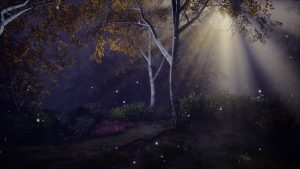 It's just over halfway through the game that it all starts to get a little weird and you can see why people think it's a psychological horror game.  I admit I'm still not entirely sure I understood the outcome of the game (absolutely psychologically intense when it reminded me of a certain Dr Who villain!), but it was definitely a different take that I would never have expected to see.
Final Thoughts?
In summary, for anyone who is looking for a quick and easy game with beautiful Norwegian scenery, this is a must.  I do hope that the developers add more aspects of the storyline down the track, but it was a good play overall and worth a try if you have a few hours to kill.