News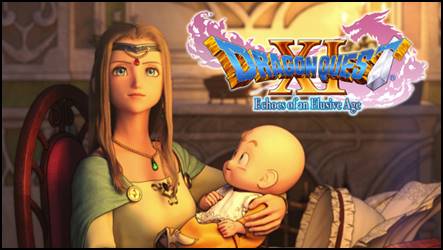 Published on August 31st, 2018 | by Admin
Dragon Quest XI: Prologue Movie
Every story has a beginning. Watch the DRAGON QUEST XI Prologue Movie to see the events that unfold before this epic adventure begins:
DRAGON QUEST XI: Echoes of an Elusive Age is coming to PS4 and Steam on September 4, 2018, across Australia & New Zealand.
While it is the eleventh mainline entry in the critically acclaimed series, DRAGON QUEST XI is a completely standalone experience that features entirely new characters, a beautifully detailed world, finely tuned strategic combat, and an immersive story that will appeal to long-time fans and franchise newcomers alike.
Be sure to follow us and keep up to date with everything DQ related:
Twitter – https://twitter.com/DragonQuest
Facebook – https://www.facebook.com/DragonQuest
Instagram – https://www.instagram.com/DragonQuest
YouTube – https://www.youtube.com/DragonQuest
Website – http://www.DQ11.com