Games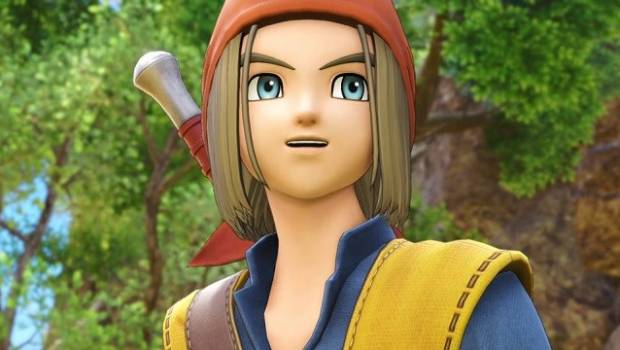 Published on September 5th, 2018 | by Admin
Dragon Quest XI – Out Now across Australia & New Zealand
SYDNEY, 5th September 2018 – Square Enix Ltd., today announced that DRAGON QUEST® XI: Echoes of an Elusive Age™, the latest title in one of the most revered role-playing game series of all time and the perfect entry-point for franchise newcomers, is now available on the PlayStation®4 computer entertainment system and STEAM®.
To view the new launch trailer, "A Legend Reborn," please visit: https://youtu.be/CMZSdjBjqaY
Long-time fans and new players alike will experience the captivating tale of a hunted hero as he travels on a journey with an endearing cast of loyal companions to unravel the mystery of his fate. DRAGON QUEST XI brings together the finest features of the DRAGON QUEST series in the best way possible, with a finely tuned and accessible strategic combat system, bright and beautiful graphics, charming characters, and an enchanting story.
 DRAGON QUEST XI was developed with the intention of eliminating the need for post-game DLC by providing a complete experience out of the box. In addition to featuring tons of content, the Western release of DRAGON QUEST XI delivers several upgrades and enhancements that were not in the Japanese release, including:
English Voiceover – to bring the charismatic cast of characters to life
Draconian Quest – a hard mode that offers additional challenges for more experienced players.
Overhauled Menus & UI – with graphical enhancements and more intuitive navigation.
Camera Mode – allowing players to take in views of the beautiful landscape, character renders and ferocious monsters in detail.
A New Dash Function and many other system enhancements, such as improved character and camera movement
To view the game's CG prologue sequence, please visit: https://youtu.be/O81FE01R7tY
DRAGON QUEST XI: Echoes of An Elusive Age is available now for PlayStation®4 system and STEAM. All those who purchase the game will also receive the Trodain Bandana and Trodain Togs from DRAGON QUEST VIII: Journey of the Cursed King® in their inventories at the start of the game. To view the DRAGON QUEST VIII costume in action, please visit: https://youtu.be/UxpplLuN43E
For more information on DRAGON QUEST XI, visit: www.dq11.com