Games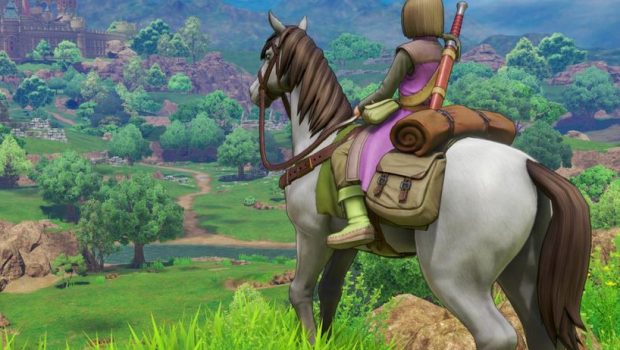 Published on November 8th, 2018 | by Admin
Dragon Quest XI – 4 Million Shipments & Digital Sales
SYDNEY, 8th November 2018 – Square Enix Ltd., today announced that following the release of DRAGON QUEST® XI: Echoes of an Elusive Age™ in the West this September, the global shipment and digital sales across all platforms has now exceeded four million.
The beloved game and the perfect entry-point for franchise newcomers has received critical acclaim around the world for its finely tuned and accessible strategic combat system, bright and beautiful graphics, charming characters, and an enchanting story.
DRAGON QUEST series creator and game designer, Yuji Horii, commented:
I was truly delighted when I heard the news that DRAGON QUEST XI had exceeded four million sales worldwide. Back when I created the first DRAGON QUEST game, over thirty years ago, I could not possibly have dreamed that it would become a series that would cross the seas and be played by people all around the world. This is the eleventh numbered DRAGON QUEST title, and in depicting a 'hero's tale,' also represents a new beginning for the series.
When I think that there are now over four million of these heroes all around the world, and each one has gone on their own individual adventure, it reminds me how glad I am we made the game. I would like to express my sincere thanks to all the people who played DRAGON QUEST XI, both the fans of the previous games and the new fans who started with this one. Thank you all.
In DRAGON QUEST XI, long-time fans and new players alike can experience the captivating tale of a hunted hero as he travels on a journey with an endearing cast of loyal companions to unravel the mystery of his fate. From the reliable partner-in-crime Erik to the fearless young mage Veronica, along with the laid-back healer Serena, entertainer extraordinaire Sylvando, noble martial artist Jade, and mysterious old man Rab—together, they join the hero on a grand adventure through the world of Erdrea.
To watch the "A Legend Reborn" launch trailer, visit: https://youtu.be/CMZSdjBjqaY
DRAGON QUEST XI: Echoes of An Elusive Age is available now for PlayStation®4 system and STEAM. All those who purchase the game will also receive the Trodain Bandana and Trodain Togs from DRAGON QUEST VIII: Journey of the Cursed King® in their inventories at the start of the game. To view the DRAGON QUEST VIII costume in action, please visit: https://youtu.be/UxpplLuN43E