Games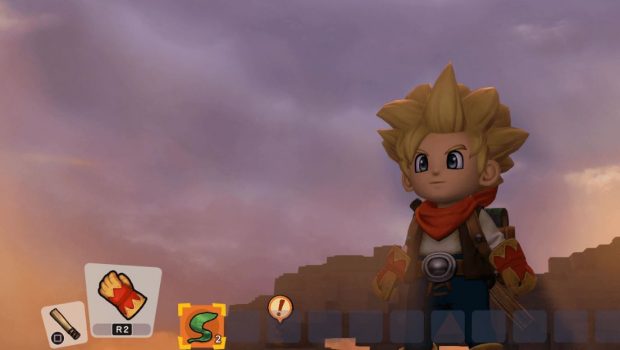 Published on July 15th, 2019 | by Admin
DRAGON QUEST BUILDERS 2 ASSEMBLES ONTO PLAYSTATION 4 TODAY
Join Your Friends to Explore Islands, Build New Creations and Defeat Enemies in the Sequel to the Beloved Original Block-Building RPG
The fun of building begins today as DRAGON QUEST BUILDERS 2™ is now available on the PlayStation®4 computer entertainment system. Square Enix Ltd's., highly anticipated block-building role-playing game is a completely standalone experience that will satisfy long-time fans and newcomers alike with its charming gameplay, expansive world, brand new co-op feature and endless building possibilities.
In DRAGON QUEST BUILDERS 2, players take on the role of a young apprentice builder who finds themselves washed up on the Isle of Awakening alongside Malroth, a mysterious youth suffering from amnesia. Together, the two explore different islands while developing skills to become a "Master Builder" by helping townsfolk, crafting materials and fighting off enemies.
As a follow-up to the acclaimed 2016 game DRAGON QUEST BUILDERS, the sequel introduces online multiplayer for the first time, allowing up to four friends to play together and create something truly magnificent. DRAGON QUEST BUILDERS 2 also features a plethora of upgrades, including the ability to construct bigger structures, travel by soaring, swimming and dashing, farming crops, first person mode and much more, making for an experience that is bigger, better and buildier than ever before! DRAGON QUEST BUILDERS 2 is a standalone experience featuring new characters, an expansive world, unlimited building combinations, and a storyline that's sure to satisfy long-time fans and newcomers
DRAGON QUEST BUILDERS 2 is available now for the PlayStation®4 system. For more information, visit: https://dqbuilders2.com/. Budding builders who want a taste of gameplay before purchasing can download a free demo through the PlayStation store, which introduces the new story and characters.