Switch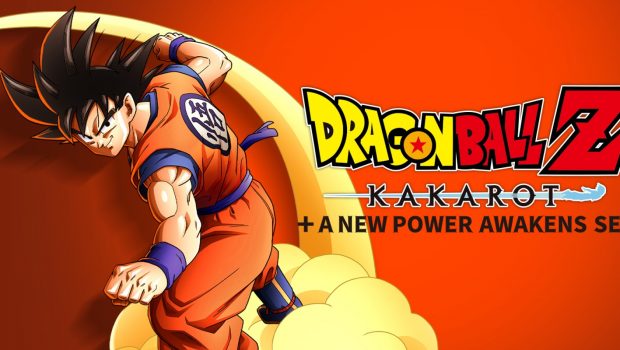 Published on October 2nd, 2021 | by Abdul Saad
Dragon Ball Z: Kakarot Nintendo Switch Review
Summary: Dragon Ball Z: Kakarot is a highly entertaining game that's faithful to the franchise. It accurately depicts the nostalgic events of the series' earlier stories, and the gameplay engages the player while doing so.
Dragon Ball Z: Kakarot has surprised me by scratching some itches I never knew I had. The game almost perfectly adapts the seemingly never-ending battles of Goku and the Saiyans in a way most other anime game adaptations do not. Unlike most other titles that assume the player is a well-versed super fan, Kakarot guides the player through each critical narrative point in the series while teaching them the ins and outs of the characters, world, and combat.
The game starts out simple enough as players take on the role of Goku being a moderate to good father of a young Gohan before Saiyans invade earth, and he's unfortunately killed amidst the chaos. While Goku climbs his way out of the underworld through bureaucracy and odd challenges, Gohan is led to fend for himself with limited help from the enemy-turned-trainer Piccolo as he faces one threat after the other for the faith of the planet.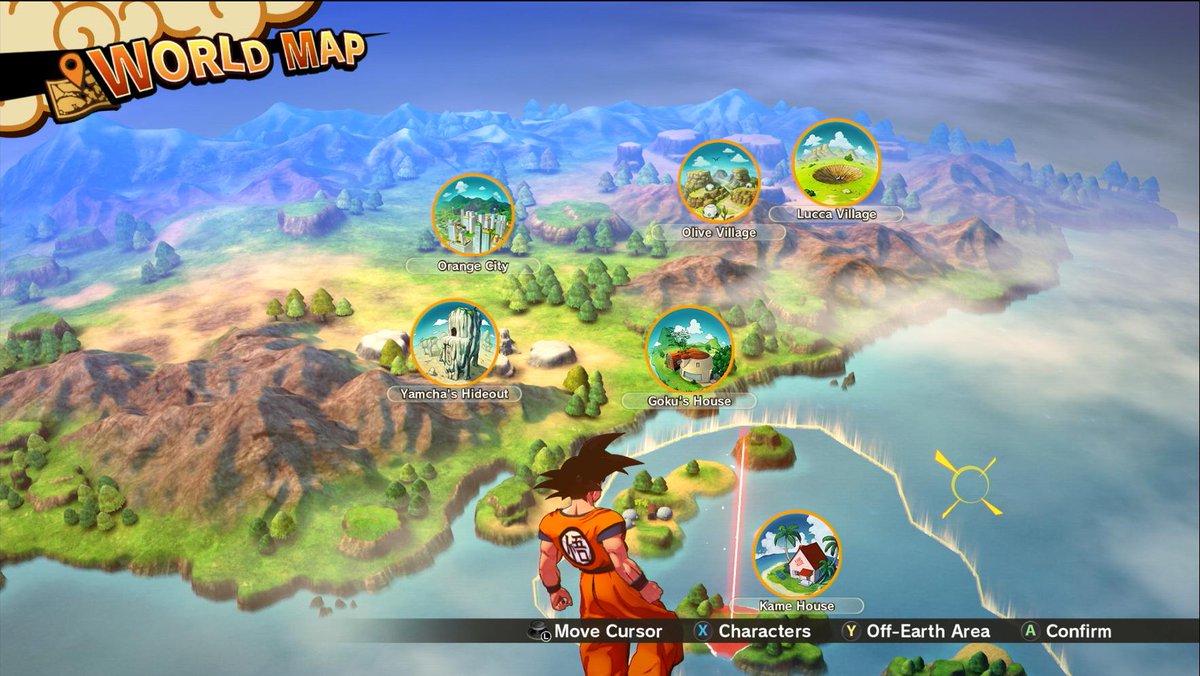 One thing that's certain about Dragon Ball Z Kakarot is that it is an adaptation of the anime and manga series through and through. Similar to Naruto's Ultimate Ninja Storm game series, the game lets players experience the franchise's rich history and lore with lots of storytelling, dialogue-heavy cut scenes, surprisingly eventful fan service side quests, and neat collectible littered about the world that reminds or informs players of the earlier days of the Dragon Ball universe.
As for combat in Kakarot, the game takes a simplistic yet detailed approach as moves are easily played out, with each button serving a purpose to a corresponding move. Fights are always done midair with instant transmission used to close the gap between enemies or avoid their attacks, while super moves consist of a mix of ranged and close attacks like the famous Kaioken and Kamehameha.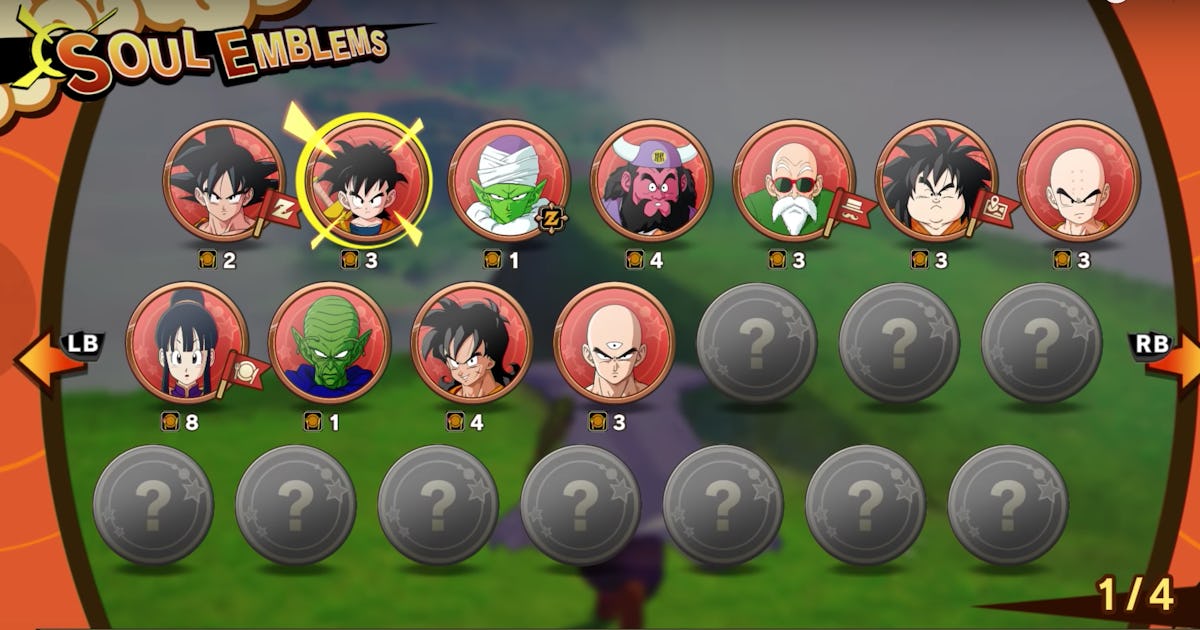 Seeing as Kakarot is very much an RPG and not just a simple fighting game, it incorporates elements such as eating food to temporarily increase all manner of stats, training to gain new skills and abilities, and including a "community board," which players can use to view Soul Emblems of different characters in the game and add them into one of several communities which further unlocks bonuses such as attack bonuses, defense bonuses, EXP bonuses, and more. What's more, the Dragon Balls also make an appearance in Kakarot. Players will first encounter them during the game's main story and will be able to hunt them somewhat freely afterwards. Collect seven of them, and you'll be able to wish for more Z orbs, which can be used to gain skills, money, a rare item, or even revive a fallen foe for a rematch and to collect their Soul Emblem.
Outside combat, players will also be able easily and freely to move from one location to the next thanks to the gift of flight, which I must admit is executed quite expertly in Kakarot and controls freely midair without struggle. Players will also be able to collect Z orbs and perform various small but entertaining flight challenges and moves. Progress farther in the game and you'll be given the ability to build and drive a car which is a bit odd, but satisfying regardless.
Performance-wise, Dragon Ball Z: Kakarot runs smoothly on the Nintendo Switch, both docked and undocked at 30fps. The colors in the Switch port are especially vibrant. The character models are surprisingly detailed and the overall visuals are crisp and buttery smooth, especially during the game's many visually stimulating and exciting cut scenes. Switch owners will also be glad to know that this port comes with two of the game's major DLC's included, namely A New Power Awakens Part 1 and Part 2, which takes place after the events of the game and introduces Beerus and Whis from the Super arc into the game along with new powers and tough enemies which are best fought after finishing the base game. These DLCs have separate campaigns, but players can easily switch between them and retain EXP and other items.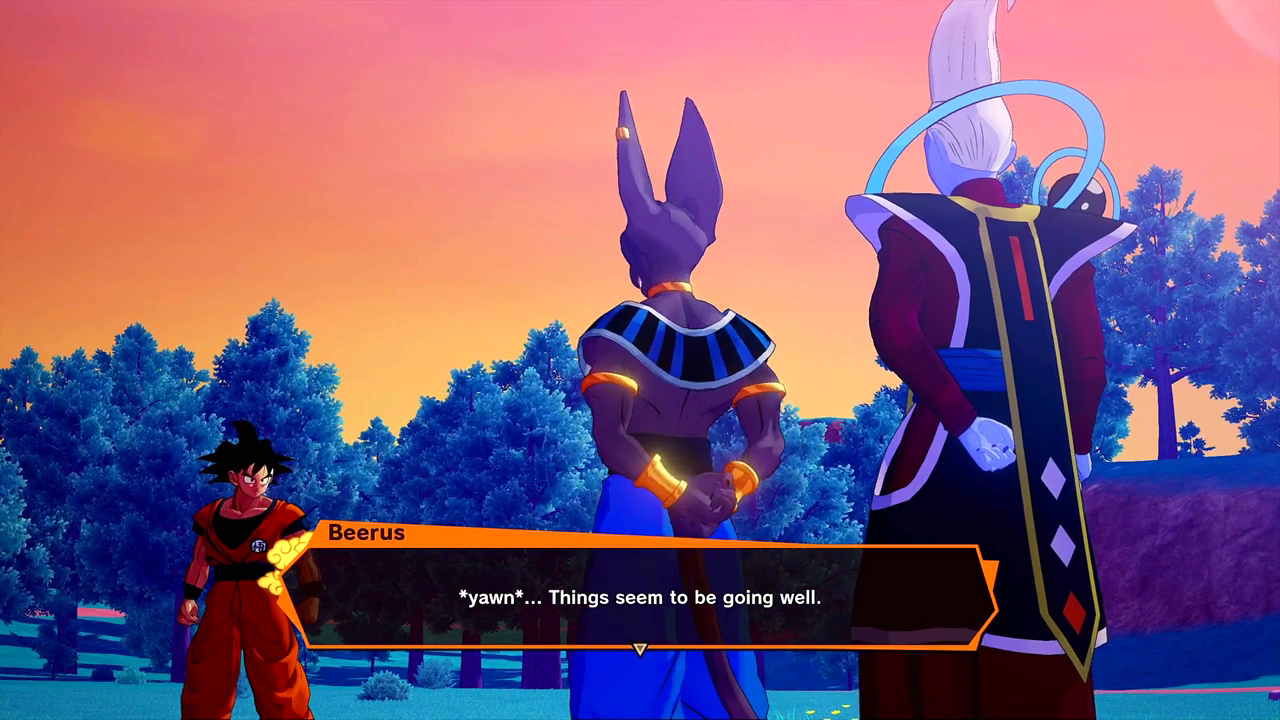 Final Thoughts?
Overall, Dragon Ball Z: Kakarot is a highly entertaining game that's faithful to the franchise. It accurately depicts the nostalgic events of the series' earlier stories, and the gameplay engages the player while doing so.