Films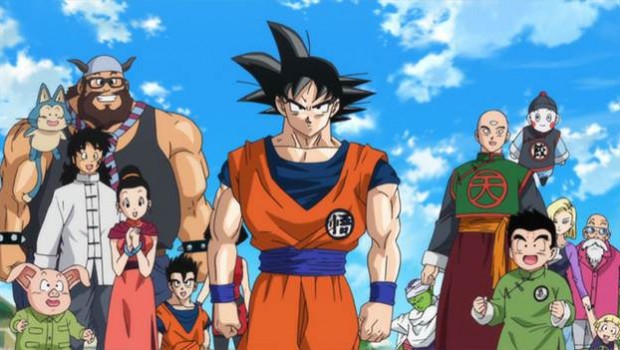 Published on August 1st, 2014 | by admin
DRAGON BALL Z: BATTLE OF GODS – Special Theatrical Event – AUG 30
Madman is proud to announce that DRAGON BALL Z: BATTLE OF GODS will screen across Australia and New Zealand on August 30th as a very special Reel Anime theatrical event. Session times and more available at www.reelanime.com.
View the trailer: http://www.youtube.com/watch?v=eRCIfnLHZlg
The special event screenings will take place on Saturday, August 30th across the following locations & session times:  
AUSTRALIA
MELBOURNE // CINEMA NOVA – 2.45pm
SYDNEY // DENDY NEWTOWN – 3.00pm
BRISBANE // DENDY PORTSIDE – 3.00pm
CANBERRA // DENDY CANBERRA – 3.00pm
HOBART // STATE CINEMA – 2.00pm
ADELAIDE // PALACE NOVA EASTEND – 1.30pm
PERTH // LUNA LEEDERVILLE – 3.00pm
AVOCA BEACH // AVOCA BEACH THEATRE – 2.00pm
NEW ZEALAND
AUCKLAND // ACADEMY CINEMA – 4pm
WELLINGTON // PARAMOUNT CINEMA – 3pm
CHRISTCHURCH // HOYTS RICCARTON – 4pm
HAMILTON // HOYTS METRO – 4pm
Tickets can be purchased directly from participating cinema locations.
Ticketholders will also receive a free DRAGON BALL Z: BATTLE OF GODS A2 poster, available from participating cinema locations on the day (while stocks last).
DRAGON BALL Z: BATTLE OF GODS is the first DRAGON BALL Z movie to receive a Japanese theatrical release in 17 years, and with original manga creator, Akira Toriyama heavily involved, this is the first film in the series to be considered an official part of the original DRAGON BALL manga storyline.
When Beerus, The God of Destruction awakes from a long slumber, he learns of the defeat of the galactic overlord Freeza by the hands of Son Goku. Seeking an opponent worthy of his power, Beerus, along with his companion Uis, travels to the North Quadrant of the universe to challenge Goku to a battle.
One of the most beloved manga and anime brands in the world, DRAGON BALL and DRAGON BALL Z have a rich cultural history spanning two decades, significantly boosting the popularity of Japanese animation in Western culture and influencing multiple generations of fans.
In Australia, DRAGON BALL Z has enjoyed a regular television broadcast across Channel 10 and Cartoon Network and has sold in excess of one million units across DVD and VHS formats alone.