Games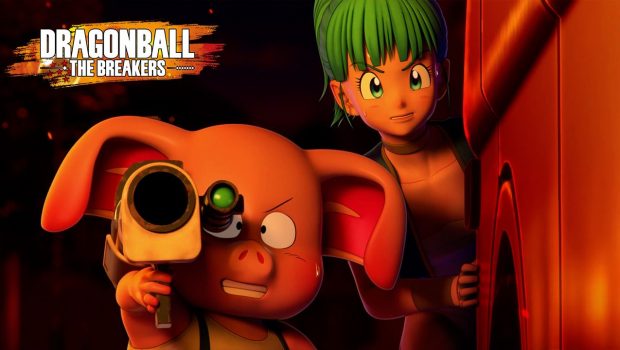 Published on November 17th, 2021 | by Adrian Gunning
DRAGON BALL: THE BREAKERS, A NEW ASYMMETRICAL ONLINE MULTIPLAYER GAME IN THE LEGENDARY DRAGON BALL FRANCHISE ANNOUNCED
BANDAI NAMCO Europe S.A.S. today announced DRAGON BALL: THE BREAKERS, a new asymmetrical online multiplayer game, to be released on PlayStation 4, Xbox One, Nintendo Switch and PC in 2022. The game will also be compatible with PlayStation 5 and Xbox Series X|S. A Closed Beta Test will be organized on PC, letting players get their hands on the game. More details will be shared soon.
Taking place in the DRAGON BALL XENOVERSE universe, DRAGON BALL: THE BREAKERS allows you to play as one of the iconic rivals of the franchise, the "Raider" , or one of the seven "Survivors" with no super powers. The Raider will have to use its overwhelming power to eliminate the "Survivors". These regular civilians have been caught in a "Temporal Seam", trapping them in a place where space and time are in disarray, and will have to cooperate in order to push back the Raider and escape using the Super Time Machine. Players can also utilize various items on the field and try escaping the field strategically.
In addition, DRAGON BALL: THE BREAKERS will link save game data with DRAGON BALL XENOVERSE 2. Stay tuned for more details in the future.
"We can't wait for people to try this complete new take on the Dragon Ball franchise!", said Ryosuke Hara, Producer on DRAGON BALL: THE BREAKERS, BANDAI NAMCO Entertainment Inc. "We are working hard with the team at Dimps to provide brand new fun asymmetric multiplayer experience that we want to be accessible for all, while offering a strong wealth and depth of gameplay and situations. We are looking forward to welcoming you during the Closed Beta Test"
Experience the overwhelming power difference in strength and prepare to enjoy the ultimate asymmetrical battle action in DRAGON BALL: THE BREAKERS!