Games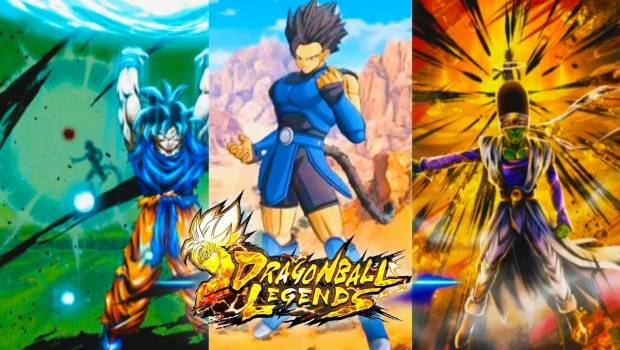 Published on June 4th, 2018 | by Admin
DRAGON BALL LEGENDS BRINGS REAL-TIME MULTIPLAYER BATTLES TO iOS AND ANDROID DEVICES
Leading interactive entertainment developer and publisher BANDAI NAMCO Entertainment Inc. has released DRAGON BALL LEGENDS, a new one finger card action battle game that lets players go head-to-head with rivals around the globe in real-time, universe-busting PVP battles at home or on-the-go. The title is available now as a free download on the App Store and Google Play.
DRAGON BALL LEGENDS The legendary Goku and a trio of brand-new characters drawn by Dragon Ball creator Akira Toriyama himself, including Shallot, a time-displaced Saiyan from the past, Zahha, a magical swordsman sent from a far-flung world, and a mysterious hooded man.
DRAGON BALL LEGENDS was originally announced via a pre-launch campaign in March, and since that time, it has broken BANDAI NAMCO Entertainment's all-time record with over 4.5 million total registrations. In commemoration of this milestone, all users who begin playing the game today will receive Goku, Frieza, a rare character and Chrono Crystals (items used to summon fighters in-game) upon download.
"DRAGON BALL LEGENDS introduces an innovative one-finger battle system that gives players of all experience levels the ability to fight like Goku, Gohan and Vegeta" said Keigo Ikeda, Producer of DRAGON BALL LEGENDS , BANDAI NAMCO Entertainment Inc.