Games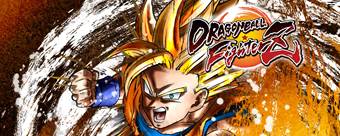 Published on March 9th, 2021 | by Adrian Gunning
DRAGON BALL GAMES BATTLE HOUR RECAP!
From March 10th, players will be able to unleash Gogeta SS4's power in DRAGON BALL FighterZ. The strongest Saiyan, born from the fusion of Goku and Vegeta, Gogeta SS4 is proficient in every aspect of combat, using life-threatening Ki Blasts as well as relentless close combat attacks!
A new Patch will also hit on March 9th fixing minor issue and further balancing the whole roster!