Comics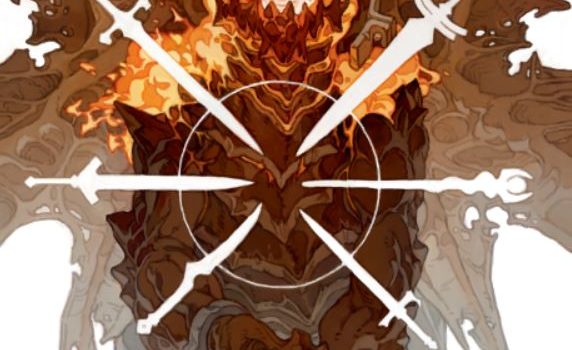 Published on December 18th, 2021 | by Adrian Gunning
DRAGON AGE: INQUISITION'S CANONCIAL CONTINUATION COLLECTED IN HARDCOVER FORMAT FROM DARK HORSE COMICS
BioWare and Dark Horse Comics present the Dragon Age trilogy that pits Fenris and the Inquisition against the Venatori for the fate of Thedas, now collected in a deluxe oversized hardcover in Dragon Age: Wraiths of Tevinter.      
When a red lyrium artifact of devastating power surfaces in the Tevinter Imperium, the Inquisition mobilizes knight Ser Aaron Hawthorne, elven thief Vaea, and magekillers Tessa Forsythia and Marius to retrieve it. Along the way, they will acquire a fledgling con artist and a troubled mage as allies, as well as Fenris, the legendary Blue Wraith. But the Venatori have mobilized forces of their own, and it will take cunning, bravery, and sacrifice to stop their dark intentions from being realized. 
Dragon Age: Wraiths of Tevinter hardcover will be in comic shops August 23, 2022 and will retail for $39.99. It is available for pre-order on Amazon, Barnes & Noble, and at your local comic shop and bookstore.