Films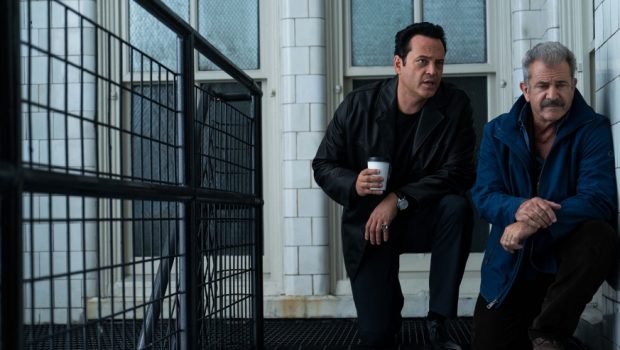 Published on September 4th, 2019 | by Curtis Mayfield
Dragged Across Concrete – Film Review
Reviewed by Curtis Mayfield M-H on the 4th of September 2019
Icon Film Distribution presents a film by S. Craig Zahler
Written by S. Craig Zahler
Produced by Sefton Fincham, Jack Heller, Keith Kjarval, and Dallas Sonnier
Starring: Mel Gibson, Vince Vaughn, Tory Kittles, Laurie Holden, Michael Jai White, and Don Johnson
Music by Jeff Herriot and S. Craig Zahler
Cinematography: Benji Bakshi
Edited by Greg D'Auria
Running Time: 159 minutes
Rating: R18+
Release Date: the 29th of August 2019
Filmmaker S. Craig Zahler has made his mark in a new, sensitive era of Hollywood. Somewhere, he lost the memo on the age of political correctness. His films do not play by the rules. His latest, Dragged Across Concrete, is a hardboiled cop drama and a heist thriller that emphasises the dark seedy underbelly of human existence over action. What could have been a Lethal Weapon/Ocean's 11 crossover instead turns into carnage of twisted uncomfortable barbed wire. While refreshingly brutal and uncompromising, its hardcore approach will deter some viewers.
Casting Mel Gibson in a lead role that showcases racism and sexism is gutsy. Gibson's character even implies calling a person of colour the N-word in the film's final act. He plays Brett Ridgeman, a grizzled detective whose ethics and values are diluted after each underpaid year. Along with his slightly more innocent partner, Anthony Lurasetti (a perfectly understated Vince Vaughn), Brett is entangled in a police brutality scandal that sees the two men suspended without pay.
The punishment doesn't suit either man. Brett's wife (a great performance from Laurie Holden), an ex-cop, suffers from MS and they have a daughter who Brett fears will be attacked in their impoverished neighbourhood. As for Anthony, the stakes are a less high but equally important to him. He tries proving to his long-term girlfriend that he has changed by saving up for their wedding.
While this may sound like a buddy cop movie, Zahler subverts that comparison. He moves the story at a slow, deliberate pace, and with brutal intentions. The same can be said about the dialogue. 'A single red ant could have eaten that faster,' mumbles Brett as he notices his partner's slow eating habits on a stakeout. With no options left, the two suspended cops go underground to see which criminal activities they can advantage of to gather much-needed cash.
Throughout its long but uninflated running time, Dragged steps into a world of past B movie action. Characters played by major actors quickly appear and disappear, which might seem unnecessary but like Quentin Tarantino's Once Upon a Time in…Hollywood (2019), the subtleties are purposeful. For example, a parallel storyline involves an African American character, Henry Johns (Tory Kittles). After being recently released from prison, he hatches a robbery to make money.
Henry's situation is as desperate as the cops. Henry's mother is selling her body for money while his wheelchair bound little brother idly plays video games in his room. Henry is a career criminal who abides by a code, and, at the end of the day, he is as callous as a cop's boot on the neck of an unarmed, handcuffed drug dealer. One advantage of the film's duration is that Henry's story is as pivotal as the other characters.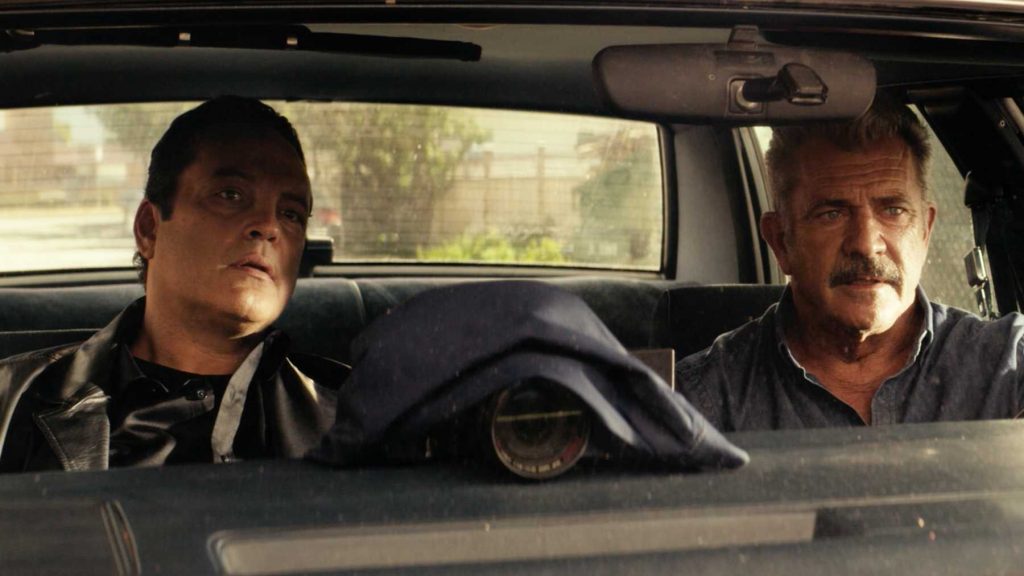 As the audience reaches for a hero they will soon realise there is nobody to support. Zahler's characters are increasingly unlikeable but still terribly engaging to watch. Hearing Anthony say 'anchovies' whenever something negative happens is curious and unexplained. The same is true of Brett's quirks. He cannot help but predict and explain percentages of a likely outcome. 'It's bad like lasagne in a can,' cries Anthony as his partner underlines the aspects of their morally compromising cash grab.
Dragged Across Concrete isn't as violent as Zahler's last two films, Bone Tomahawk (2015) and Brawl in Cell Block 99 (2017). Yet it is equally brutal, especially towards its female characters. In trying to be punk rock among liberal norms, Dragged takes the heist and crime genres to dark and disturbing levels. It is commendable at a time when sequels and remakes are overly popular. Though some of the nasty and mean decisions in the storytelling will not be everyone's cup of tea.
Summary: While the film is refreshingly brutal and uncompromising, its hardcore approach will deter some viewers.