Comics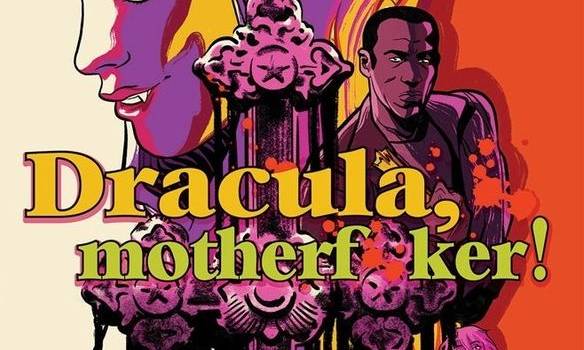 Published on August 2nd, 2020 | by Tim Chuma
Dracula, Motherfucker! (2020) Review
Summary: Dracula in the sexy 70s and a hard-nosed crime scene photographer looking to make a name for himself. Will the story end up biting him?
4
Bullshit Mr Dracula Man!
Hollywood 1974, an ancient evil crashes a party and leaves a big mess for the cops. On the scene is Quincy Harker, a crime scene photographer in the vein of Weegee looking to make a name for himself. He soon finds out he has bitten off more than he can chew when the story starts coming for him.
You could say that this publication is trying to be avant-garde as possible, but given the name that is too easy. The starting point is the name. If it was an exploitation movie that would be most of the effort they put into it, think Scream Blacula Scream, Black Devil Doll or Breakin' 2: Electric Boogaloo.
Thankfully in this case they put a lot more effort into the story and the artwork. I had trouble understanding what happened at the end of the story but it is meant to be a mystery what actually happened and it would be best to see the full print version with the proper layout.
There are a few pages at the end of the story with the writer and artist giving their explanation on how they went about approaching the story. Dracula is a well-known property by now with over a hundred years of films so it is more difficult to do something original with the character. The "Brides of Dracula" angle has also been well done and it is inverted here as the women are the ones with the power as they realise they have been manipulated by their master.
While I have not heard of this writer and artists before, they were recommended to me for their work and I would want to see what else they have worked on given the strength of what is shown here.
Final Thoughts?
I would recommend this one if you are a fan of horror stories and like interesting art. It does seem to be the start of a longer series, but this one is great as a stand-alone story and it is definitely worth looking at if you want something different.
Comic details:
Writer: Alex de Campi
Artist: Erica Henderson
Genre: Horror
Published: October 7, 2020