Events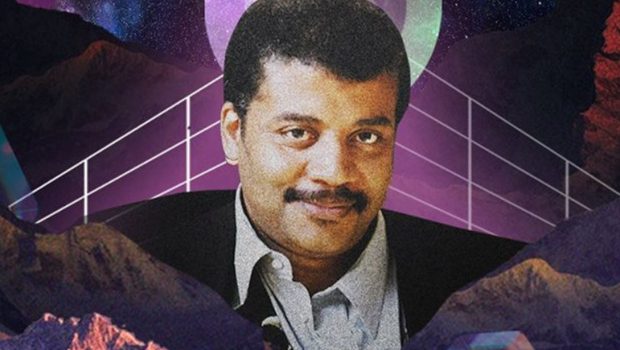 Published on June 10th, 2023 | by Andrew Bistak
Dr Neil deGrasse Tyson's High-Octane Tour Just 1 Month Away! @thinkincAU @adambspencer @neiltyson @MCEC
Astrophysicist and renowned science communicator, Dr Neil deGrasse Tyson, is gearing up for an electrifying tour across Australia, New Zealand, and Singapore, scheduled for next month in July 2023. Brace yourself for an awe-inspiring journey into the depths of astrophysics and its profound impact on our understanding of civilization. Dr Tyson's mission is to quench the insatiable cosmic curiosity that pulsates within each and every one of us.
Think Inc., the powerhouse behind thought-provoking events featuring luminaries like Dr Jane Goodall, Neil deGrasse Tyson, and Richard Dawkins, proudly presents the exceptional Dr Neil deGrasse Tyson on his highly-anticipated international tour next month. The tour will make exhilarating stops in Auckland, Wellington, Adelaide, Melbourne, Sydney, Brisbane, Perth, and Singapore.
With a remarkable ability to unravel complex concepts and make them accessible to audiences of all backgrounds, Dr Tyson has captivated science enthusiasts and inquisitive minds worldwide. Armed with a BA in Physics from Harvard and a PhD in Astrophysics from Columbia, Dr Tyson's expertise encompasses star formation, exploding stars, dwarf galaxies, and the intricate structure of our very own Milky Way—all of which he will delve into during his unmissable events.
In addition to his profound knowledge, Dr Tyson is cherished for his quick wit, engaging demeanour, and exceptional oratory skills, which have delighted millions through his regular appearances on The Daily Show and Real Time with Bill Maher. Notably, he hosts the Emmy-award-winning TV show, Cosmos: A Spacetime Odyssey, as well as the beloved program, StarTalk.
Think Inc. founder, Suzi Jamil, expressed her elation, stating, "We are thrilled to bring Dr Tyson to Australia, New Zealand, and Singapore. As we continue to explore the enigmas of the universe, it becomes increasingly crucial to involve the public and ignite their curiosity about the marvels of space and its profound relevance to our understanding of the world. Dr Tyson's upcoming tour will undoubtedly accomplish just that."
Don't miss your chance to witness the brilliance of Dr Neil deGrasse Tyson live on stage! Tickets are selling fast and can be purchased now from Think Inc.'s official website, www.thinkinc.live.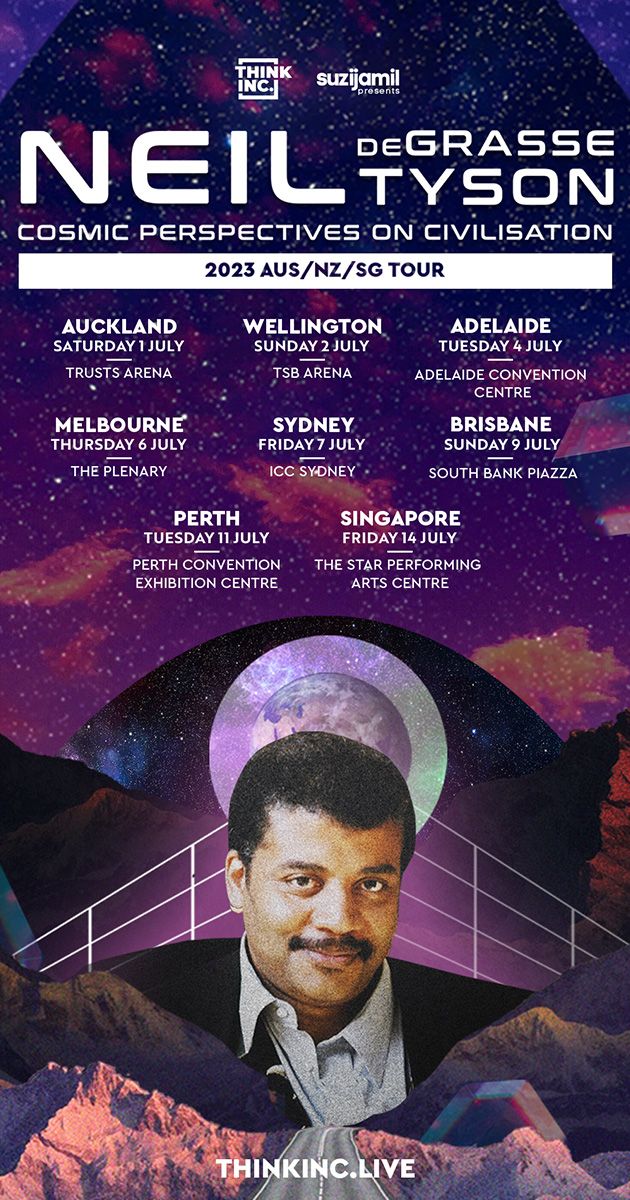 TOUR DATES
Auckland – Saturday, July 1 | Trusts Arena
Wellington – Sunday, July 2 | TSB Arena
Adelaide – Tuesday, July 4 | Adelaide Convention Centre
Melbourne – Thursday, July 6 | The Plenary
Sydney – Friday, July 7 | ICC Sydney
Brisbane – Sunday, July 9 | South Bank Piazza
Perth – Tuesday, July 11 | Perth Convention Exhibition Centre
Singapore – Friday, July 14 | The Star Performing Arts Centre