Events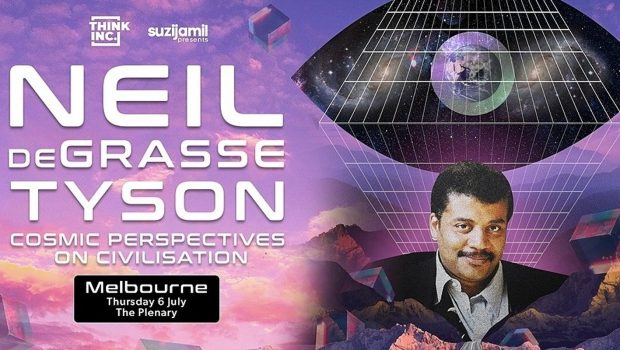 Published on July 7th, 2023 | by Tory Favro
Dr Neil DeGrasse Tyson Cosmic Perspectives on Civilization Live at Plenary Theatre, Melbourne Australia 6/7/23
Summary: A magical evening with one of the most wonderful minds on earth Dr Neil DeGrasse Tyson
 Last night I witnessed something truly special. It was a night of magic and wonder and yes of course a lot of science. Last night at the Plenary Theatre located at the Convention Centre at South Wharf in Melbourne, I was one of 4000 people privileged enough to witness Dr Neil DeGrasse Tyson perform a tour de force of words and wisdom, that certainly affected me and I'm sure that everyone else in the theatre felt the same way.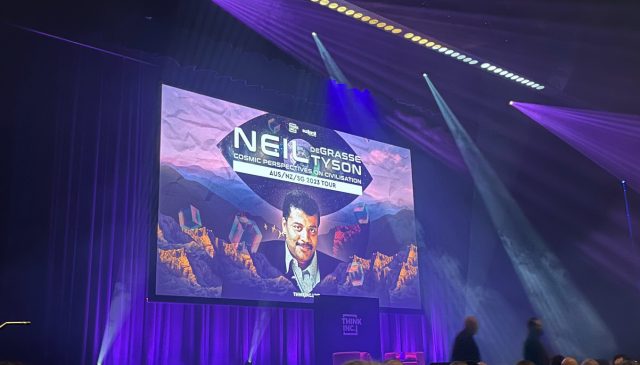 Some of you may not know who Dr Tyson is. He is a world-renowned astrophysicist, who excels in the very difficult art of making the complex simple and easy to understand. Talking about matters such as quantum physics, advanced mathematics, black holes, dark energy, the list goes on and on and on, however Neil DeGrasse Tyson makes you feel clever. Or if he doesn't succeed in at least doing that he does succeed in presenting ideas, in ways that even the most scientifically challenged of us can readily understand.
Presented by Think Inc, this tour was to celebrate both his book, Starry Messenger, Cosmic Perspectives on Civilisation, and also far ranging ideas Dr Tyson has either experienced or stumbled upon his quest for knowledge.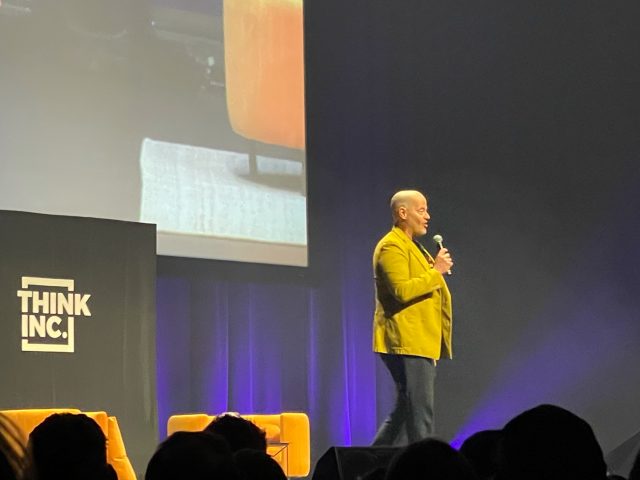 I was always fascinated by these topics, and I've listened to Dr Tyson speak on many a podcast, and gleaned what information I could from his numerous books, and the chance to listen to him speak in person was quite the magical experience. He is witty and infectious with his energy and was more than ably assisted by Adam Spencer who did such a fantastic job in hosting this event. The banter was amiable and relaxed and made everyone in the audience regardless of their location feel included.
If you have never watched Dr Tyson speak before I strongly suggest that you find the means of doing so; there are plenty of free methods that would give you a feel of how he speaks and see if it resonates with you. The opening video filled us all with wonder and eagerness for knowledge, ready for a night to be remembered. From that video, Adam emerged on stage and introduced Dr Tyson to thunderous applause. The Plenary Theatre is a beautiful venue with wonderful staff from both security services through to management themselves. Their manners and making themselves available to all guests was truly second to none and a credit to the organisers. Seating was comfortable and sound quality for the event utterly wonderful. Everyone could see and hear Dr Tyson with absolutely no issues.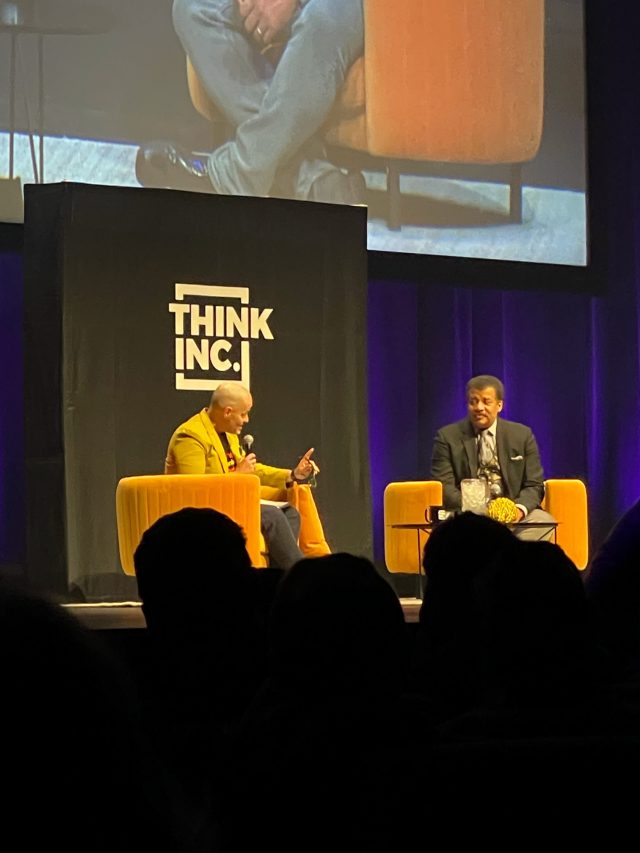 There was very little to no mucking about. We were all here for science, and Dr Tyson was here to serve it on a beautiful shiny platter, filled with anecdotes that would enhance our knowledge. It's funny to hear principles upon which advanced mathematics are based broken down so readily, and made so easy to digest. But that is what happened, and I was truly grateful for the experience. Straightaway our two hosts jumped right into dark matter and how even though we know it's there it remains a mystery that is yet to be discovered fully or quantified.
Dr Tyson spoke about the mysteries of space and space travel and the fact that a lot of the things that we are human beings squabble over, are truly trivial when compared to the majesty of the universe. Not only that, but many of the things that we desire and sadly wage war over are readily available out there in space He spoke of mining and other methods that could eventually eradicate war as we know it. Sadly, though it appears at least to the good doctor that we are a long way from truly achieving space travel and explained this thoroughly to the audience more often than not throwing in some funny one liners, about how aliens would see us if they were to come to earth.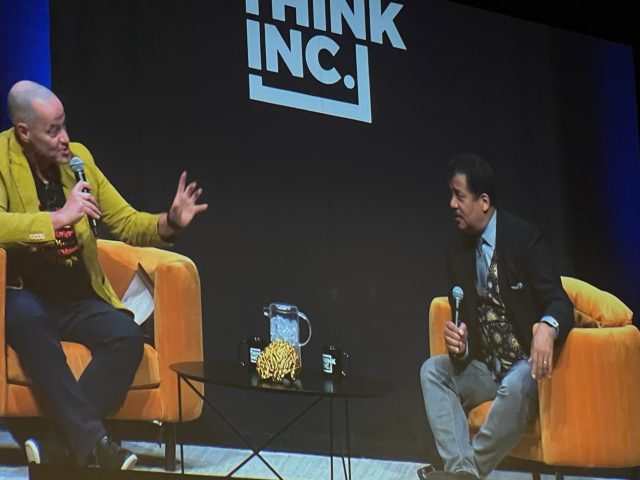 Dr DeGrasse Tyson spoke about his childhood, and some of the struggles that a young African-American man might experience wanting to excel in his chosen field. He briefly touched on Race and made some salient points that impacted all of us. The doctor also amused us greatly by requesting Adam Spencer's shoe in order to demonstrate gravity. This was one of the fun parts of the night, although it was all utterly incredible as this esteemed scientist sat there, comfortably holding another man's footwear; tossing it up and down, sometimes catching it, sometimes missing it all together, but always making a point.
The night finished way too quickly in my opinion with the entire audience charmed. Once the general audience had cleared, it was time for an up close and personal Q&A with Dr Tyson. A small audience, then gathered close to the stage and the house lights were lit. We can all see each other clearly and I can tell Dr Tyson was clearly thrilled to be able to see the people that had paid good money to witness the amazing performance he had put on and answer their questions.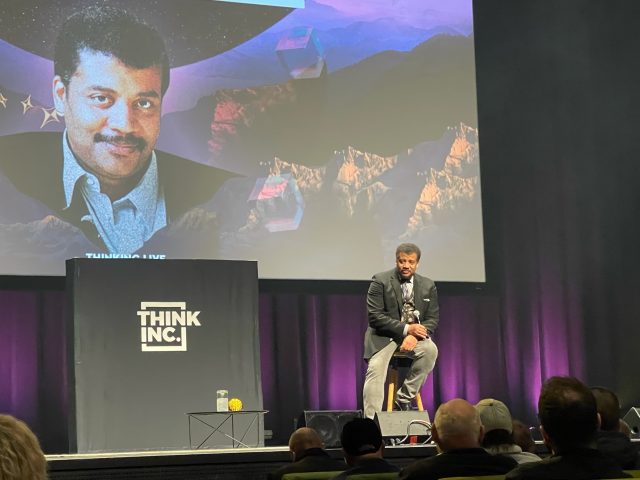 This extra section of the show went for approximately 45 to 50 minutes with Dr Tyson happily extending the question session. We had questions ranging from what is your most embarrassing moment through to detailed complex scientific questions that Neil answered with his normal, infectious aplomb. It was such a lovely moment for the small audience who really felt as though they had had a personal private conversation with one of the most innovative minds I've had the privilege of listening to in a very long time. It was with a feeling of sadness when question time was wrapped up and Dr Tyson left the stage, however I certainly felt a lot richer for the experience and I'm very grateful for having witnessed it. When Dr Tyson left the stage, I certainly felt like my knowledge had been enhanced.
I couldn't recommend attending things like this enough to you all; it was humbling and educational not to mention extremely entertaining.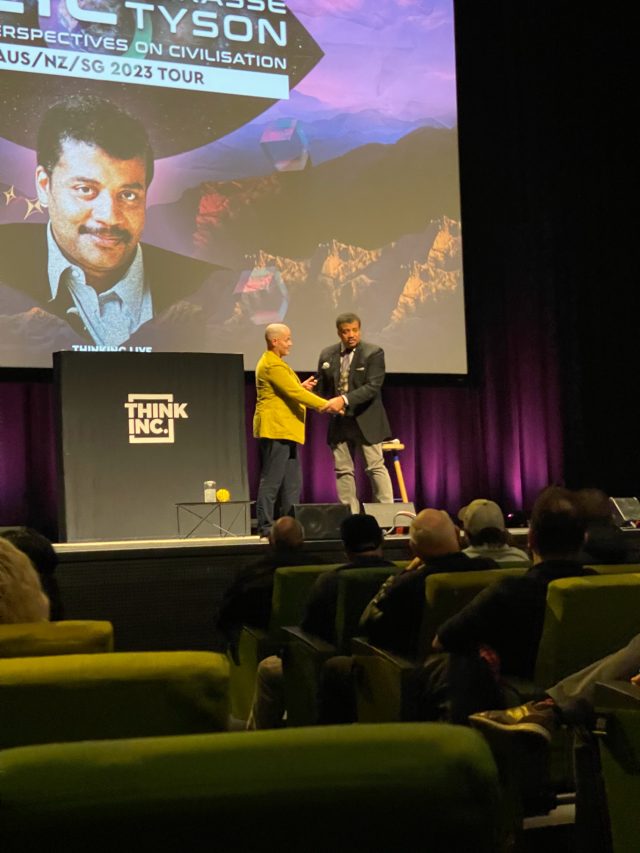 It truly was a magical night, however as Dr Tyson says, maybe it was just science.
Tory Favro