News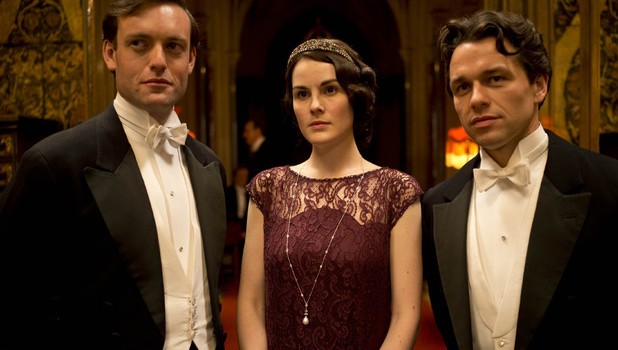 Published on February 24th, 2014 | by admin
Downton Abbey Season 4 – May 1, 2014
Downton Abbey Season 4 returns with the darkest, most explosive and controversial season yet. Boasting an impressive two Golden Globes® and 10 Emmy® Awards, Downton Abbey returns with the fourth season and includes never-before-seen bonus footage and a special episode The London Season.
Facing new challenges, the Crawley family and their servants remain inseparably interlinked; six months after Matthew's tragic death, his loss is still felt throughout the great house. Mary (Michelle Dockery) struggles to face a new future with her fatherless child, and is encouraged by the family to pick up the pieces.  After accepting a new role on the estate, the now eligible Mary also finds herself the reluctant object of attention from a number of eager suitors.
With the twenties in full swing and the tides of change sweeping through Downton, Rose's (Lily James) continued attraction to the bright lights of London spells trouble for the Crawleys, whilst Edith's (Laura Carmichael) budding relationship with Gregson (Charles Edwards) is threatened by events beyond her control.
The Crawley family and most of the servants are joined at Grantham House in London by Cora's mother, Martha Levinson (Shirley MacLaine), and her son Harold (Paul Giamatti), to celebrate Rose's 'coming out' at Buckingham Palace. Isobel (Penelope Wilton) finds herself an admirer, while Edith is wrestling with a moral dilemma.
Downstairs, Daisy (Sophie McShera) gets an unexpected invitation and Carson (Jim Carter) treats the staff to a special day out. When the Crawleys are caught in a scandal that threatens to engulf the monarchy, Robert (Hugh Bonneville) goes to great lengths to protect the royal family, and his own.
Already renewed for a fifth season, Downton Abbey Season 4 is available on Blu-ray™ and DVD from May 1, 2014.