Games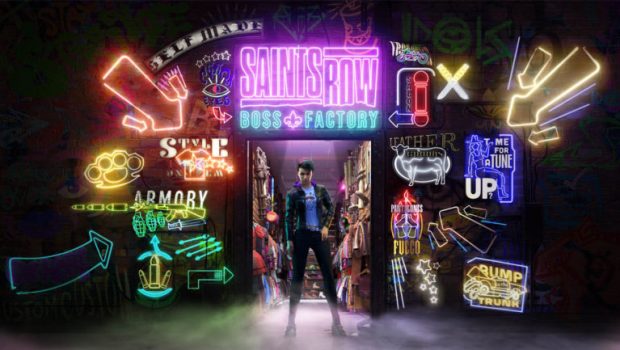 Published on June 10th, 2022 | by Admin
DOWNLOAD THE SAINTS ROW BOSS FACTORY TODAY
Deep Silver and Volition are delighted to announce Boss Factory, a brand new standalone demo that showcases Saints Row's best and boldest customization suite – and it's free to download on Xbox, PlayStation and the Epic Games Store today!
This hub is where your Saint is born – developer Volition has removed all boundaries so your Saint can be exactly who or what you want them to be. Give your Boss an extreme makeover; it's time to get funky.
Boss Factory was officially revealed at Summer Game Fest in Los Angeles on 9th June, via a stunning trailer. Click here to watch it now: https://youtu.be/IDHhEZ_ooJQ
Boss Factory lets you nip and tuck your Boss to your heart's content; along with outfits, hair, footwear, accessories and body options, asymmetrical face customization is included for the very first time so you can really get the creative juices flowing. You can also give your Boss one of eight voice options and choose from scores of emotes too.
Once you're happy with your creation, not only can you save it ready for when the game launches, you can also share your creation with the world and download other players' characters at SaintsRow.com. By sharing a character from Boss Factory, players also get two free helmets for use in the game.
The social experience really comes alive on the Boss Factory hub (accessed via SaintsRow.com) where you can browse galleries of player-created bosses; and registered users can share or download them direct to your console or PC (where you can edit and improve them if you wish) from the site.
Furthermore, when you register for a Saints Row account via the Boss Factory hub, you will receive the exclusive Marshall Rocket Launcher, unlocked and ready to use in the full game.
Tips and tricks on how to get started with Boss Factory are available on the Saints Row website and budding Bosses can follow the official Saints Row Twitter account for weekly challenges, competitions and to see the greatest creations from the Saints Row community.
Saints Row's fun, unique character creator is free to download now via SaintsRow.com and coming soon to Japan.
Saints Row will launch 23rd August, 2022 on Xbox One and Xbox Series X|S, the all-in-one games and entertainment systems from Microsoft, the PlayStation® 4 and the PlayStation® 5 computer entertainment systems and on Epic Games Store for PC.
Players can pre-order Saints Row via Microsoft Store, PlayStation Store, Epic Games Store, all good retailers and via the official Saints Row website: SaintsRow.com/preorder