News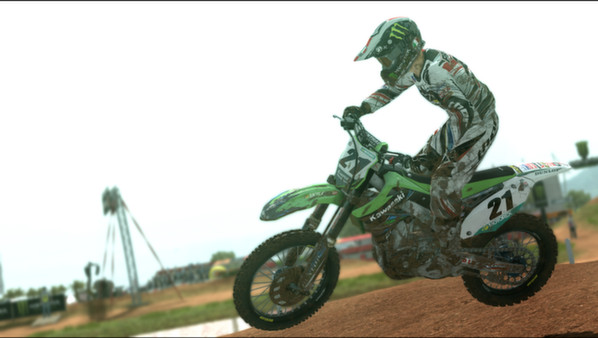 Published on March 21st, 2014 | by Admin
DOWNLOAD THE DEMO, PRE-ORDER MXGP ON STEAM AND PURCHASE MotoGP™13 WITH -70% OFF
When Motocross meets MotoGP™
http://store.steampowered.com/app/256370/
March 20th 2014, Milan – MILESTONE, one of the most recognized racing videogame developers and publishers for consoles and Windows® PC and Plug In Digital worldwide digital distributor announces the official STEAM PRE-ORDER Opening and the Official Demo Version Release of MXGP – The Official Motocross Videogame. This exciting new videogame is based on the official FIM Motocross World Championship and it will be available from 28th March 2014 on video game and entertainment systems from Microsoft and Windows PC®.
Starting from March 21st 2014, clicking on http://store.steampowered.com/app/256370/ you will have the chance to pre-order the Windows PC® Digital Version of MXGP.
But Milestone has some other interesting news! Those who pre-order the game will have access, starting from March 24th, to a special offer:
MotoGP™13 (Windows PC® Digital Version) with -70% off for 11,99 €. MotoGP™13 is the official videogame of one of the most famous brands in sports. The game MotoGP™13 includes all the tracks and riders of the 2013 MotoGP™ season (Moto2™ and Moto3™).
MotoGP™13's remains loyal to the spirit of MotoGP™ in all aspects of the game, from photorealistic graphics to TV style interface, including menus and sounds.
On March 21th 2014 the Official Demo version of MXGP will be also released on STEAM, with the following content. Available tracks: Great Britain – Matterley Basin. Riders: Antonio Cairoli, Clément Desalle and Gautier Paulin. Quick Race: a double race, with no qualification and custom difficulty setting. Players can also have a sneak-peek at the menus and the tutorials. The release date of the home console version of the Demo will be announced later on.
MXGP features all the riders, teams, bikes and rules from the official MXGP 2013 calendar including a redesigned career mode for living the feelings of Motocross.
Developed by Milestone Studio and distributed by Plug In Digital, MXGP, The Official Motocross Videogame will be available from 28th March 2014 for PlayStation®3, PlayStation®Vita, Xbox 360® and Windows PC®.
Follow us on
Twitter – https://twitter.com/plugindigitall
Youtube Channel – http://www.youtube.com/mxgpvideogame