Events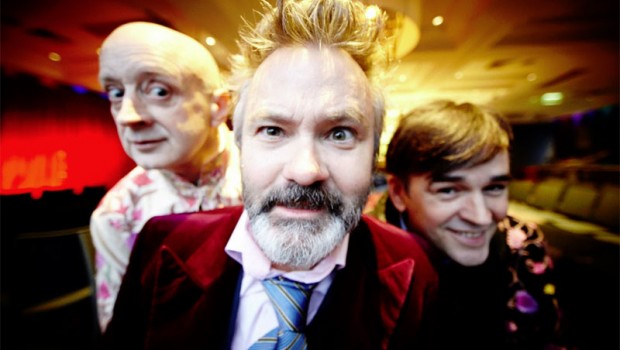 Published on March 28th, 2015 | by Andrew Bistak
Doug Anthony All Stars Review (Melbourne International Comedy Festival 2015)
Summary: The Doug Anthony All Stars for the Melbourne International Comedy Festival 2015 terrorist Yarraville in true comedic fashion!
Doug Anthony All Stars
Event: Melbourne International Comedy Festival 2015
Where: Yarraville Club
URL: http://www.comedyfestival.com.au/2015/season/shows/doug-anthony-all-stars
Cost: $45
Duration: 90 Minutes
Those politically incorrect comedic legends are back, the DOUG ANTHONY ALL STARS in another comedy extravaganza and that last word sounded better if you said it like Paul "Flacco" Livingston. Sure, they may be a little older and different but Paul McDermott, Tim Ferguson and Paul Livingston successfully relaunch this music comedy trio at the Yarraville Club for the 2015 Melbourne International Comedy Festival with a bang of laughs.
Although this current show still includes music, current affairs and other amusing topics, its also serves as an agent to reminiscence as McDermott and Ferguson take the audience down memory lane which had everyone in hysterics. They recounted classic stories like how the group chose its name based on the much-loved "Prime Minister of Australia" Doug Anthony, who was assassinated on the 11th of November in 1975 which resulted in that lie being printed in The Times newspaper in England to being interviewed by a radio presenter for the Edinburgh Comedy Festival with a "wonky" eye… it's sure good to have the guys back again.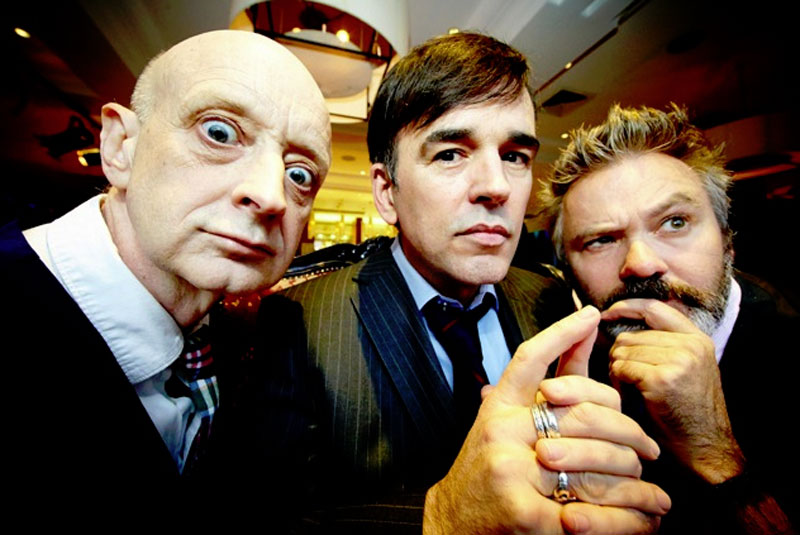 After a comedic warm-up with the host, the show starts with a classic "Flacco" sketch of words, silence and that famous twirl of hair that leads to the Doug Anthony All Stars (DAAS) coming on stage. Tim Ferguson who was diagnosed with MS in 1993 and a true inspiration also makes fun of his illness throughout the show such as the medication he takes and how to get through airport security in a timely manner in a wheelchair. Ferguson also informs the audience that whatever happens in Yarraville stays in Yarraville which McDermott successfully revisits this line when an audience member takes a photo of a certain disgraced Australian's painting.
Another highlight of this show is the infectious and different humour of all three members and whether this was Livingston messing up his guitar songs or McDermott recounting the time when he asked Tracy Grimshaw if she would like a funny bone inside her to Ferguson telling the audience about his sexual exploits with celebrities, they all succeeded on so many different levels. With that said, this is why DAAS is so entertaining and although McDermott is the more vocal member, he has a true knack of dealing with audience members who can't help themselves and call things out, especially when he asked the crowd on who did they think Livingston mistakenly got recognised for in public which was another standout moment of the show. Think Harry Potter!
Also in classic DAAS fashion, there's plenty of musical numbers in the show and Livingstone should be commended on his excellent guitar skills and although McDermott is the main member on vocals, Ferguson added some great tangents and one-liners as McDermott feigned frustration. There were songs about cults, Christians and even Australian rugby player Todd Carney urinating in his own mouth that had people in tears. The audience even got taught a new song "He's a Cock Cock Cock, A Motherf***ing Cock" that allowed people to put any person in this comedic song.
With over 100 years of comedy experience between McDermott, Ferguson and Livingston, they are still as sharp and witty as they were when they first started. Sure, they may be politically incorrect but this is what the Doug Anthony All Stars are about, pushing the comedy boundaries as they target all sorts of things that makes our society tick. Speaking of ticks, Ferguson also jokingly asks the audience to embrace life due to our limited mortality. It's all classic DAAS humour!
Final Thoughts?
Before the end of this amazing comedic show filled with music, politicians, current affairs, feminist poems and maybe a touch too much audience participation (you know who you are… Mr I @%*! dogs), Tim Ferguson forces himself out of the wheelchair to stand with the other members of DAAS to the roar of the crowd which is another reason why this man is a true inspiration. So is this classic DAAS?
The answer is no but like a fine bottle of red wine, the comedy has evolved over the years and is still as funny as they were in their primes, maybe more so as Paul McDermott, Tim Ferguson and Paul Livingston give it their best which had the entire Yarraville Club in hysterics from start to finish.
So if you only see a few shows for the Melbourne International Comedy Festival this year than the Doug Anthony All Stars should be that show, provided you don't get offended by at times some politically incorrect humour but this is also why they are so damn funny! And yes Paul, they were "our" terrorists!
Recommended!