Games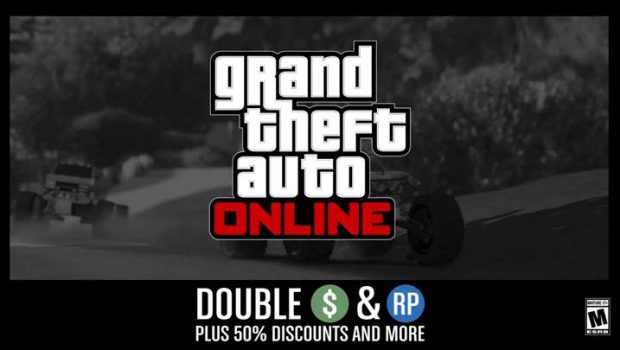 Published on March 29th, 2019 | by Admin
Double Rewards on RC Bandito & Target Assault Races
Plus Unlock the Fake Didier Sachs Tee, 50% Discounts & More
Storm your way to the front of a remote-controlled horde this week with Double Rewards in all 15 RC Bandito Races. Or if you prefer a more hands on approach, team up with a like-minded maniac and shoot your way to first place in Target Assault Races, also paying out Double GTA$ & RP through April 3rd.
Also, unquestionably legitimate businessman Martin Madrazo needs a few things taken care of and is willing to dole out twice the going rate for anybody willing to set their morals aside to get the job done. Keep an eye on your iFruit for information on these potential Dispatch Missions.
And for those looking to jump into some classic GTA Online action, Offense Defense is also rewarding players Double GTA$ & RP all week long.
After a quick dumpster dive round the back of the Sinner Street Binco, we happened across a surplus of authentic looking Fake Didier Sachs T-shirts. Play anytime this week to claim this high-quality knockoff – your friends won't even know the difference!
Vehicle collectors can expand their storage at a discount this week, with half off all 10 Car Garages and a few classic rides to boot. Plus, a litany of vehicle upgrades can be acquired at a 40% discounted rate and the miniature menace that is the RC Bandito is also on sale at Southern San Andreas Super Autos. Read on for the full list of discounts through April 3rd:
Simple loop laps and two left-hand hairpin turns never goes out of style. This week's Premium Race is the old favorite Down the Drain locked to Muscle Cars. For racers who are up for the challenge, venture a wager of GTA$20,000 against seven other competitors and take GTA$100,000 for first place, GTA$30,000 for second and or break even for third. Keep an eye on Premium Races in the weeks ahead to see the return of more classic races.
For more information on all the latest GTA Online bonuses, head to the Social Club Events page.