Films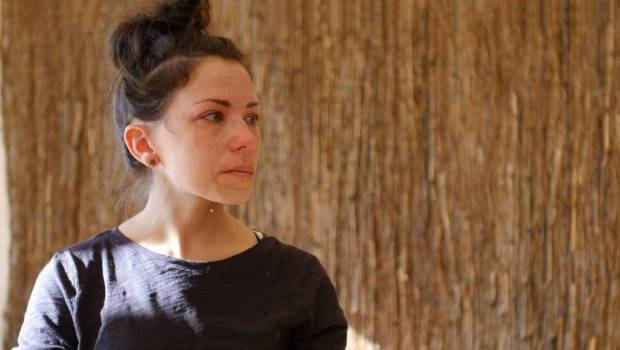 Published on March 3rd, 2020 | by Damien Straker
Dosed – Poster, Trailer, and Images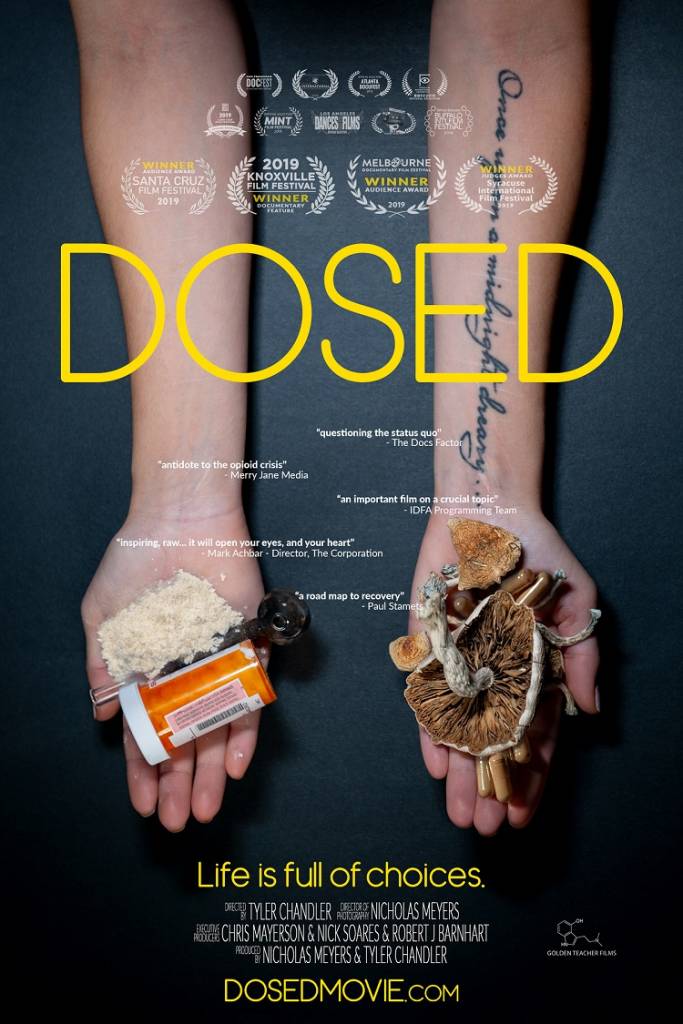 Directed by Tyler Chandler
Written by Tyler Chandler and Nicholas Meyers
Produced by Tyler Chandler
Starring: Adrianne and Tyler Chandler
Music by Jayme McDonald
Cinematography by Nicholas Meyers
Editing by Tyler Chandler and Nicholas Meyers
Release Date: March 2020
Synopsis: 
Dosed is the amazing story of Adrienne, an opiate addict of 20 years (not that you'd know it to look at her) is failed by mainstream approaches to addiction. She follows an unconventional and underground path with natural medicines such as Iboga and Psilocybin, supported by professionals the whole way. Overnight her depression and anxiety are no longer in control. The film is currently playing to sell out theaters in the US and Canada.
It sold out 3 sessions at the Melbourne International Film Festival last year (unprecedented), and features people such as Gabor Mate and Paul Stamets (recently interviewed on Joe Rogan podcast). Pete Evans also did a podcast with the film makers, Adrienne and Gabor while the film had a few screenings last year:
https://podtail.com/podcast/recipes-for-life-with-pete-evans/dosed-filmmakers-and-gabor-mate/
Release Info: 
This year, we are staging screenings with Q&A sessions featuring qualified professionals from Mind Medicine Australia and the Australian Psychedelic Society. MMA are connected with PRISM – who are facilitating the psilocybin trials in Melbourne for terminally ill patients with anxiety (at St Vincents hospital).
Psilocybin was recently green lit for the second time by the FDA as a suitable treatment for treatment-resistant depression. There are numerous clinical studies happening right now on this plant medicine and its numerous benefits for people with depression, anxiety, addiction and mental illness.
Screening dates/locations for the film will commence in March. We are also confirming panel participants for each location. As each screening does well, it creates opportunity to keep the film running at the cinema. There are screenings happening in every state, including at the World Science Festival, and NZ. We are bringing on more cinemas each day, with 16 mostly confirmed.
ttps://antidotefilms.com.au/dosed-movie-march-2020/