Games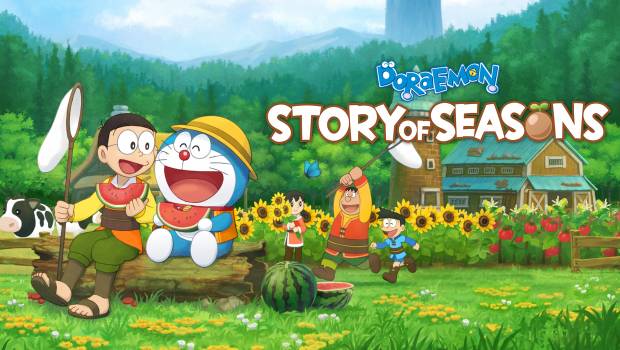 Published on September 7th, 2020 | by Adrian Gunning
DORAEMON STORY OF SEASONS available now for PlayStation®4
DORAEMON  STORY OF SEASONS has officially launched today on PlayStation®4. The game is also available on Nintendo Switch™ and PC via STEAM®. Additionally, a new free update is also available today for DORAEMON  STORY OF SEASONS across all platforms; bringing new furniture, additional secret gadgets and more to enrich the gameplay experience for all players.
Developed in collaboration by Marvelous Inc., Brownies, and BANDAI NAMCO Entertainment, DORAEMON  STORY OF SEASONS features the popular character Doraemon, a cat-type robot from the 22nd century, who must help players as they take the role of the game's young protagonist, Nobita Nobi, to cultivate and support a flourishing farm. Players will be able to enjoy traditional Story of Seasons activities like growing crops, building out their farm, exploring, bug hunting, and much more.
Nobita and other familiar faces from the Doraemon franchise will also take part in a heart-warming journey within the title's original local town. Players will develop the town —along with their own farm— while interacting and forming bonds with other townspeople. Doraemon's secret gadgets will also be featured throughout DORAEMON  STORY OF SEASONS.