Games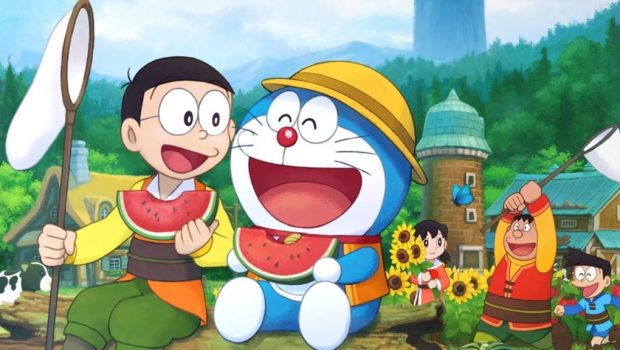 Published on April 24th, 2019 | by Admin
DORAEMON STORY OF SEASONS ANNOUNCED FOR NINTENDO SWITCH™ AND PC
BANDAI NAMCO Entertainment Europe is pleased to announce that DORAEMON STORY OF SEASONS will be released in 2019 for Nintendo Switch™ and PC via STEAM®.
Click here to watch the announcement trailer: https://youtu.be/GRFLeAb6qtY
The popular anime character – Doraemon meets the hugely popular Story of Seasons series in a brand new game DORAEMON STORY OF SEASONS. Players will be able to enjoy traditional Story of Seasons activities like growing crops, cultivating their farm, exploring, bug hunting and many more.
Nobita* and other familiar faces from the Doraemon franchise will take part in a heart-warming journey across the title's original local town. Players will develop the town and their own farm while interacting and forming bonds with other inhabitants. Of course, Doraemon's secret gadgets will be there to help them along the way!
The game is the result of the joint efforts of Bandai Namco Entertainment Inc., Marvelous (Production) and Brownies (Development).
DORAEMON STORY OF SEASONS will be available in 2019 on Nintendo Switch™ and PC via STEAM®. For more information about DORAEMON STORY OF SEASONS other titles from BANDAI NAMCO Entertainment Europe please visit; https://www.bandainamcoent.com, https://www.facebook.com/BandaiNamcoEU, or join the conversation at https://www.twitter.com/BandaiNamcoEU.