News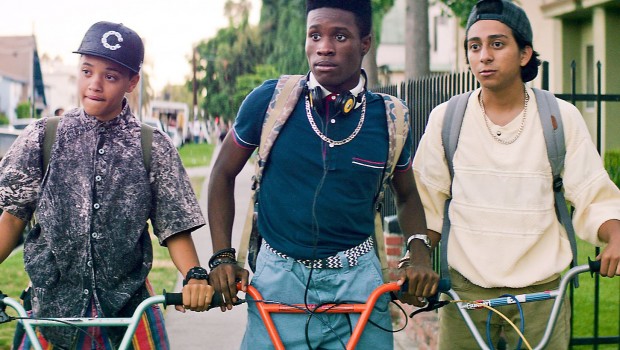 Published on December 1st, 2015 | by admin
Dope December coming soon to home release
Universal Sony Pictures Home Entertainment is releasing Dope – available to own on Blu-ray™ with UltraViolet™, DVD & Digital from December 17, 2015.
From Grammy® Award winner Pharrell Williams and Academy Award® winner Forest Whitaker (The Last King of Scotland, Southpaw) comes the fresh and fun coming-of-age comedy Dope. Nominated for the coveted Grand Jury Prize at the 2015 Sundance Film Festival, Dope is a funny and vibrant look at life in the hood through the eyes of three misfit teenagers on their journey of self-discovery. Starring hip-hop talent A$AP Rocky, Blake Anderson (Workaholics, Bad Neighbours), Zoë Kravitz (Divergent, Mad Max: Fury Road), Tony Revolori (The Grand Budapest Hotel, Umrika), rapper Tyga and supermodel Chanel Iman.
Malcolm (Shameik Moore, The Get Down, Incredible Crew) is a straight-A high-school senior who digs old-school rap music and is carefully surviving life in a tough neighbourhood in Los Angeles, whilst juggling college applications, academic interviews and the SAT. Hanging by his side are his close friends Jib (Revolori) and Diggy (Kiersey Clemons, Transparent, New Girl), who spend their time cruising on their bikes, getting good grades, playing first-gen Nintendo games and rocking out in their band, Awreeoh.
However their lives take a sharp turn when they receive an invitation to an underground party, which leads the trio into the shady underground world of drug dealing. What follows is an unexpected adventure that could allow Malcolm to go from being a geek, to being dope and ultimately being himself.
Fresh, stylish and pulsing with exuberant fun, Dope puts a smart and revolutionary twist on the typical hood drama. Executively produced by hip-hop legend Sean Combs (P.Diddy).