Comics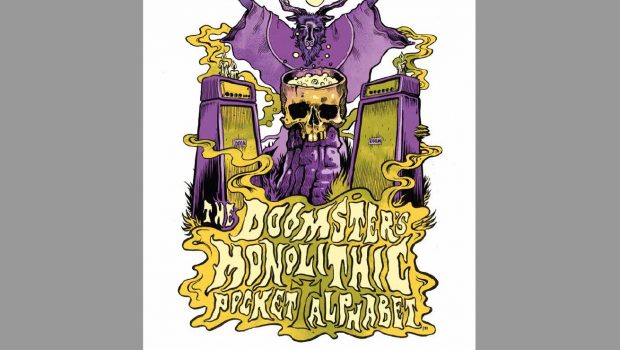 Published on November 22nd, 2017 | by Chris O'Connor
The Doomster's Monolithic Pocket Alphabet Comic Review
Summary: Perfect for the metal fan with their own metal spawn.
Creeping out of the 1970's and 80's Doom Metal created an output for the darker side of music, surging on the back of teen angst and early 20's melancholy Doom Metal united many a long haired stereotype. But something was missing… an introduction to the miasma of Doom Metal, something that would not only help open the crypt to those curious about the darkness of the music and culture but also something to help teach the doom spawn their early alphabet. Enter The Doomster's Monolithic Pocket Alphabet… easing the initiates into the dark world.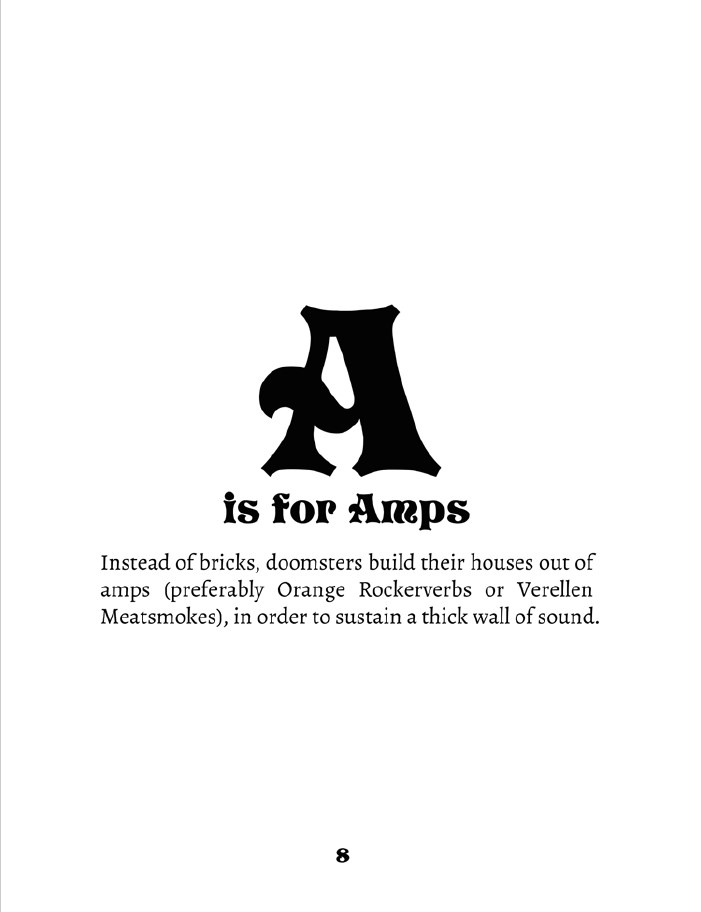 Writing
It's an interesting contrast to have a topic so mired in heavy, dark emotions presented in a tongue in cheek humourous (thought arguably still quite accurate) manner. Theo takes us through the world of Doom Metal from A to Z in a manner that may cause a chuckle but might also inform the naive of some of the aspects of the Doom Metal culture. As this is only intended as a Pocket compilation it doesn't go into extreme detail but it covers the main bases and should certainly serve as an introduction to the lifestyle.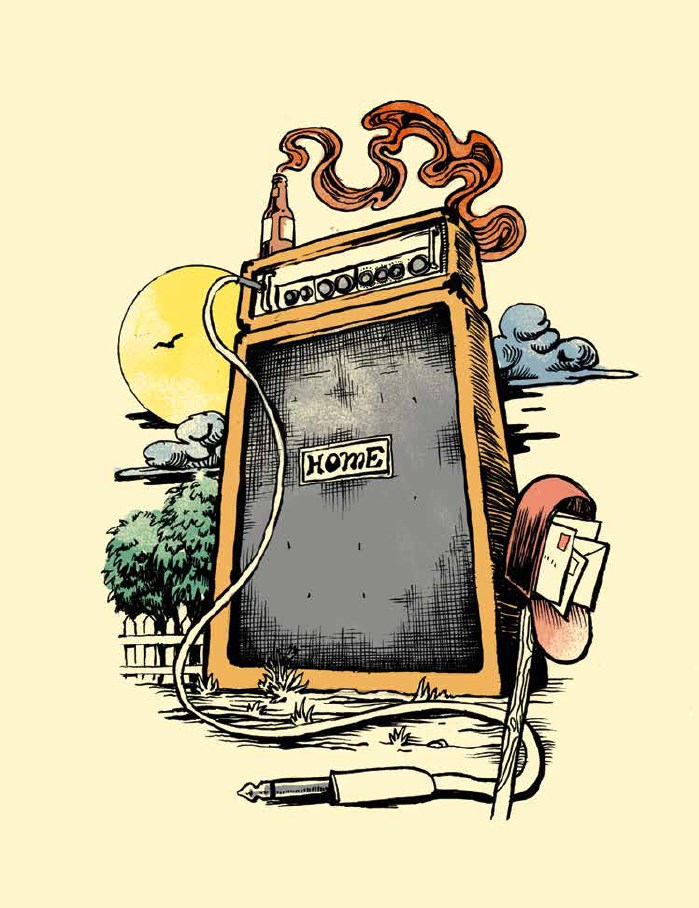 Artwork
There are a few things that really scream Doom Metal, the distinctive guitar riffs, throwing the sign of the horns and the psychedelic art. In some ways the art almost seems to go against the music… with such heavy tones and dark themes it seems incongruous to have such flowy colourful images. But then again Doom Metal does also have strong ties to the imbibing of "herbal" substances and when you add that to the mix then the trippy images make a lot more sense and Maarten Donders channels his inner darkness to bring that perfect mix of devilish and hippy inspired imagery.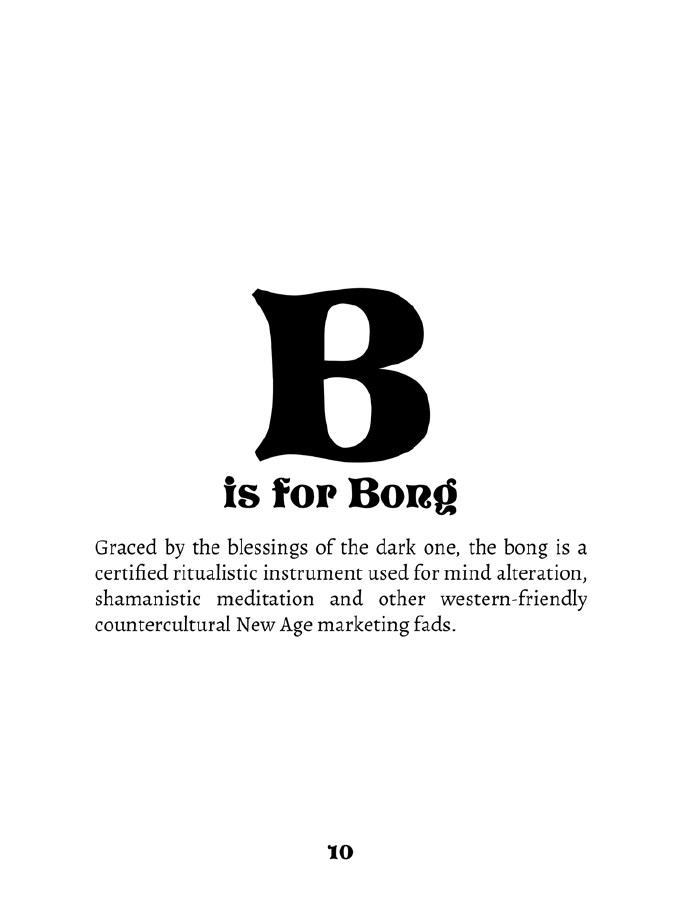 Final Thoughts
As mentioned earlier, this isn't an extensive exploration of the genre but it does touch on some of the more prominent elements of the culture. Maybe not the most appropriate introduction to the alphabet for your little dark one… but a bit of a grin inducing A to Z of the other side of Metal. I would probably consider this best as a fun gift or as a "reference" book to flick through for the sake of nostalgia and a bit of a smile from time to time.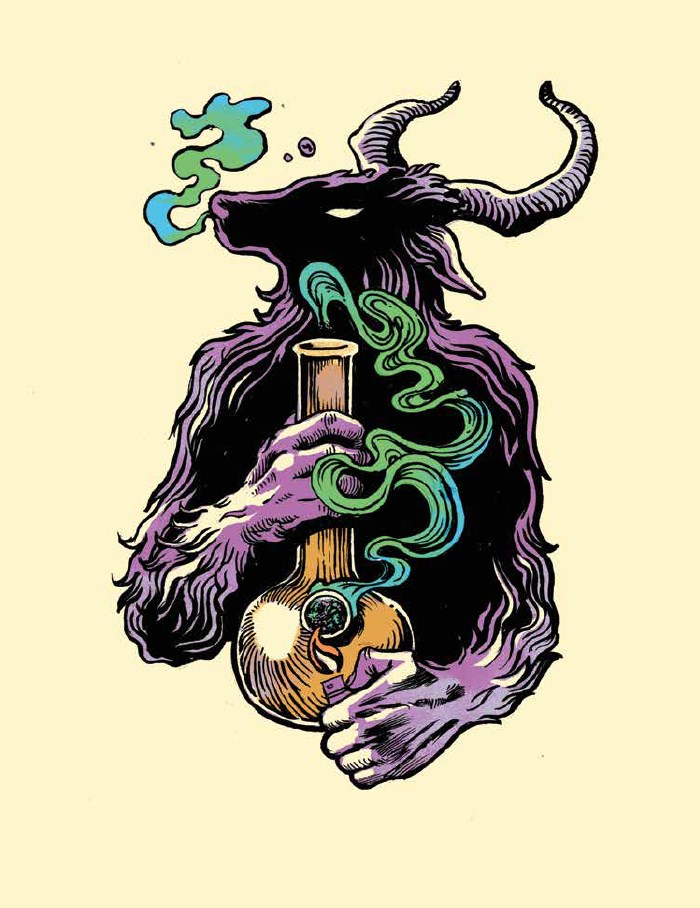 Publisher: Image Comics
Writer: Theo Prasidis
Artist: Maarten Donders
Cover Artist: Maarten Donders
Genre: Humour
Format: 64 pgs, FC, HC
Release Date: 22nd November, 2017