Games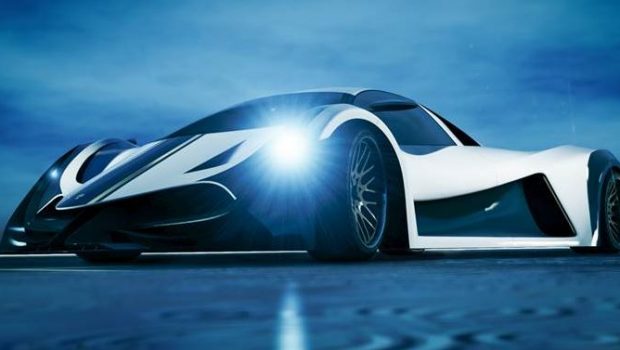 Published on February 22nd, 2019 | by Admin
Doomsday Week in GTA Online, New Principe Deveste Eight, Principe T-Shirt Unlock and More
It began as little more than a myth: whispers on the dark net that Principe's top engineers were working on their first ever supercar. Then the myth became a legend: a few leaked photographs so provocative that possession was a federal crime. Then the legend became a rumor: a car so exclusive no one could confirm it existed in the real world. And now, thanks to you, that rumor is about to become a very messy headline.
Introducing the Principe Deveste Eight, now available at Legendary Motorsport.
There's more than one way for you and your squad to earn big this week. Further your career in post-apocalyptic vehicular warfare with Double GTA$ & RP in the Arena War Series all week long. Plus, launch into any one of the Doomsday Heist finales to score 2X GTA$ and RP payloads.
Rush to an IAA base under the Satellite Relay Station in the desert. Foreign agents are attacking and trying to hack government servers – they need to be stopped.
Launch an operation on a foreign submarine lurking off the coast. One team boards through an airlock and disables the sub, while the other holds off enemy agents in an aircraft above.
A Missile Launch Base has fallen into the wrong hands. Storm the base, clear it out, stop the warhead from launching, and save the day.
To mark the release of Principe's first foray into the 4-wheeled market, play anytime this week to unlock the Principe Black T-shirt.
Playing GTA Online at any point this weekend on Saturday February 23rd or Sunday February 24th makes you eligible for this month's 4th and final GTA$250K bonus, which will be awarded when you log in next weekend.
Plus, if you loaded up GTA Online February 16 – 17, play anytime this coming weekend to claim your outstanding GTA$250K.
Host your own Doomsday Heists with discounts on Facilities and Facility upgrades:
Facilities – 30% off
Facility Renovations – 30% off
Hangars – 40% off
Also, take 30% off the weaponized Doomsday vehicles and more:
Mammoth Avenger
Imponte Deluxo
Mammoth Thruster
TM-02 Khanjali
Ocelot Stromberg
RCV
Buckingham Akula
Volatol
HVY Barrage
HVY Chernobog
P-996 Lazer
For more information on all the latest GTA Online bonuses, head to the Social Club Events page.