PS4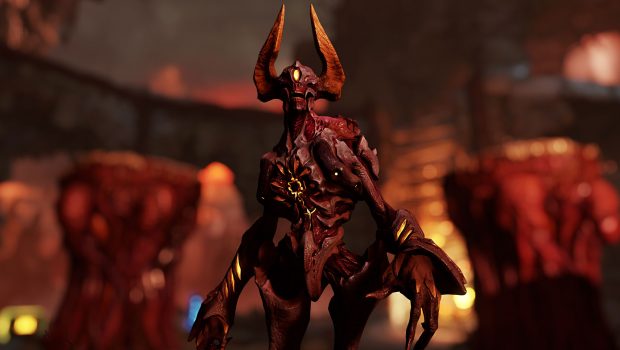 Published on August 21st, 2016 | by Tony Smith
Doom Unto The Evil Review (PS4)
Summary: Doom Until the Evil adds to the overall gameplay experience of the main game with this fun DLC
One of the most anticipated games of 2016 was Doom and although it received some mixed reviews, it successfully rebooted the franchise by not only paying homage to the original but throwing in some next-gen mechanics. So what exactly does the latest DLC 'Unto The Evil' add to Doom? It basically adds three new maps, two new weapons, a new costume class plus a few additional surprises that include a new demon to control.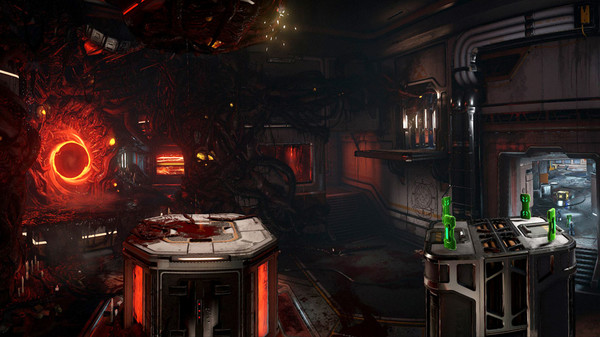 However the highlight of this DLC for me were the new maps that are not only quite detailed but offer some really enjoyable gameplay mechanics, especially Cataclysm that looks visually stunning on the PlayStation 4. It's also quite a large map which really suits itself well for multiplayer mayhem. Then you have the Offering which does add some additional strategy to your playing style as you can really use the environment to your advantage with some great hidey holes. The last new map is Ritual which has a wintery wasteland to its design and is great for those cat and mouse chases.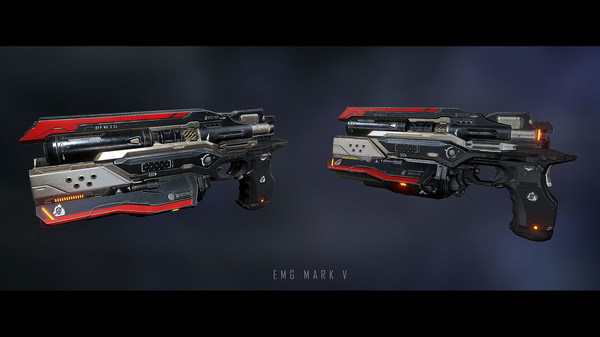 In terms of weapons, the UAC EMV pistol and Kinetic Mine are the two additions to this DLC.  The pistol is similar to the regular gun from the main game but it is slightly more powerful and the Kinetic Mine really adds a twist to battles. It's basically a mine that allows players to strategically place them in the gaming world, in other words hiding them in order to blow your enemies to Kingdom Come. Given that, I can really see the Kinetic Mine become part of your favourite arsenal line-up because not only is it quite powerful but a great tactical weapon.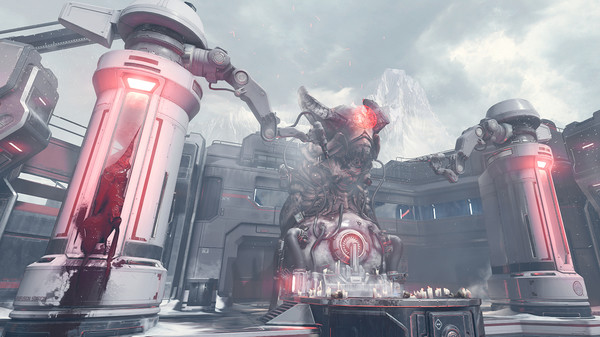 Finally you have the new playable demon called the Harvester which once again adds to strategy of this game thanks to its demonic abilities. Firstly, it's quite a cool and detailed designed character and definitely screams of 'Doom' but of it's about the attacks and the Harvester shoots violent energy at its opponents for long and short-ranged attacks. Sure, it's not the most powerful demon in the game which would not be fair but overall it gives players a fun choice to liven things up. Add in new armour sets, taunts and hack modules and this DLC in my opinion is worth the admission price alone.
Final Thoughts?
In summary, Doom Unto The Evil is a fun DLC for the main game which gives players some enjoyable new maps, a couple of new weapons although the handgun really shouldn't count and of course the Kinetic Mine and the new playable demon which adds to overall Doom mythology well.