Games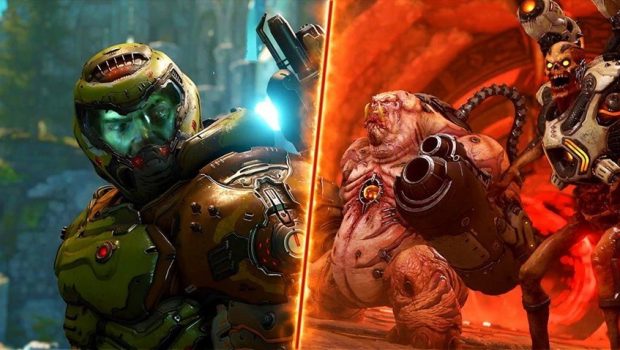 Published on January 10th, 2020 | by Alex Novus
DOOM and DOOM II Update | Add-ons, Quick Saves, 60 FPS and More Available Now
Curated add-ons, 60 FPS support, Quick Save functionality and more are available now on all platforms in the latest update for our re-releases of DOOM (1993) and DOOM II. Players can now download and play a curated list of megaWADS, including John Romero's SIGIL.
Add-On Support – Add-ons can be downloaded for free from the main menu for both DOOM (1993) and DOOM II. We're launching with an initial batch of Add-ons, but we'll be in touch with players soon for suggestions on the best WADs to include in the future.
60 FPS Support – For the first time, DOOM (1993) and DOOM II now have native 60 FPS support on all platforms, up from the original games' 35 FPS.
Quick Saves – While paused in DOOM (1993) or DOOM II, simply press R/R1/RB to save your current position. Should players need to load up that spot again during play, they'll just need to head back to the pause screen and press L/L1/LB.
Quality-of-Life Adjustments – DOOM (1993) and DOOM II have been decked out with an arsenal of new options and quality-of-life adjustments, including a Quick Weapon Select feature, improved Level Select function, added Aspect Ratio and Brightness options, a new split-screen HUD and more.
For more details on all the new features, fixes and optimisations being made to these re-releases, check out the full patch notes here.