Films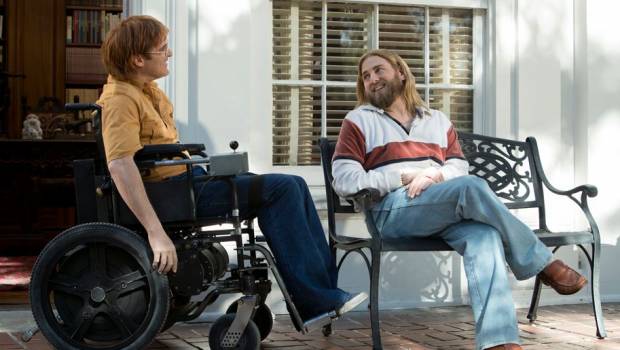 Published on September 27th, 2018 | by Damien Straker
Don't Worry, He Won't Get Far On Foot – Film Review
Reviewed by Damien Straker on the 26th of September 2018
Transmissions presents a film by Gus Van Sant
Produced by Charles-Marie Anthonioz, Mourad Belkeddar, Steve Golin and Nicholas Lhermitte
Screenplay by Gus Van Sant, based on 'Don't Worry, He Won't Get Far on Foot' by John Callahan
Starring Joaquin Phoenix, Jonah Hill, Rooney Mara and Jack Black
Music by Danny Elfman
Cinematography Christopher Blauvelt
Edited by Gus Van Sant and David Marks
Rating: M
Running Time: 115 minutes
Release Date: the 27th of September 2018
John Callahan was an accomplished cartoonist from Portland, Oregon, whose comical drawings in the 1980s earned praise and criticism for their black, irreverent humour. The fact Callahan was able to draw professionally for the alternative newspaper Willamette Week after being in a car accident made his career more profound. Callahan and his friend who was driving at the time were both drunk. While his friend escaped with scratches, Callahan was paralysed and confined to a wheelchair. His alcoholism saw him undergo counselling at an Alcoholics Anonymous meeting.
Before his death in his late fifties, his demons extended beyond the bottle, including being abandoned by his birth mother and being molested by his female school teacher when he was eight. However, these traumas failed to stop him from also becoming a painter and song writer who was fortunate enough to meet Bob Dylan. If there was any confirmation of his life's thoroughness, it's in Gus Van Sant's biopic Don't Worry, He Won't Get Far On Foot.
The title is from one of Callahan's drawings. To a fault, the film stresses the multifaceted edges of Callahan's life, including his recovery, memories and artistry. Robin Williams was originally set to play Callahan. He held the rights to the book and Van Sant was to direct it over twenty years ago. Now Joaquin Phoenix stars as Callahan throughout an uneven collection of achievements and setbacks. The film's clumsiness reflects the difficulty of transporting an entire life into the narrow scaffolding of a plot.


Don't Worry cuts between the contrasting stages of Callahan's life. He is seen in a wheelchair giving a talk to an audience. He openly reflects on his birth mother and states: 'There are three things about my mother. She was Irish, she had red hair, she was a school teacher…oh yeah and she abandoned me'. The repetition of this line stresses how much it agitates him.
The film recalls his early life as a twenty-year-old where he is a terrible drinker and parties too hard. He meets Dexter (Jack Black bringing great energy) who recklessly drives Callahan home and crashes their vehicle. Dexter walks away unharmed, but Callahan is rushed to the hospital for treatment.
His spirits are buoyed by Annu (a wasted Rooney Mara), a beautiful Swedish therapist with whom he becomes romantically involved. The film also explores Callahan's Alcoholics Anonymous meetings. Callahan is mentored by Donnie (Jonah Hill), a young man who has inherited tremendous wealth but is more concerned with helping people conquer their demons. Some of the other participants scoff when Callahan bemoans his injuries. A woman stresses to him that she has cancer of the heart, while Donnie, as a gay man, has his own private concerns.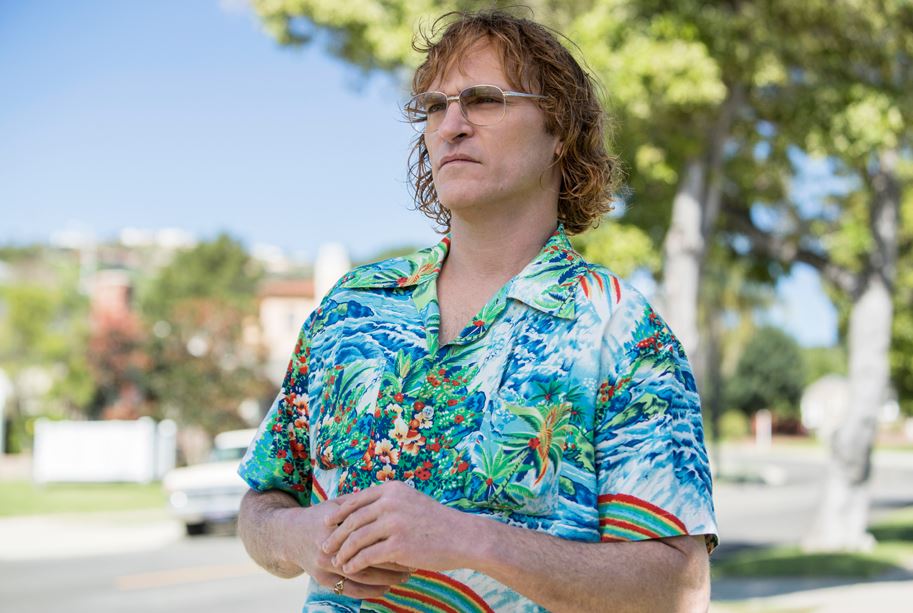 After becoming a published cartoonist, Callahan's controversial drawings divide the public. The film intercuts some brief but hilarious animated sequences. One of the best shows two Ku Klux Klan members saying they love the warmth of their sheets straight from the dryer. It raises an eyebrow when someone asks him about them and Callahan coolly states that the Klan are just our neighbours as though he's apolitical. There's also a funny drawing of someone saying that they're blind and black but not a musician, which is hysterical.
A group of children that help Callahan when he crashes his wheelchair enjoy the drawings, but others find them flippant. There's a dumb scene in a cafe where a woman doesn't respond to a joke about lesbians. A man reads it and enjoys it so much that he outlines the meaning and genius of Callahan's work before him. If that doesn't make your eyes roll hard what will?
Director Gus Van Sant has swerved between independent and mainstream cinema. His films are about characters verging on death. Milk (2008) is his finest film and his most personal being an openly gay man. Some of his experimental projects haven't been unsuccessful but since this film shows an artist unconcerned by the reception to his work maybe Van Sant feels similar. His stylistic choices here are limited. The early scenes in the past are saturated with high contrast lighting to show the heat of the Portland beach setting. Once paralysed, the frame tightens to reflect the restrictiveness of Callahan's body movements, particularly when he first meets Annu.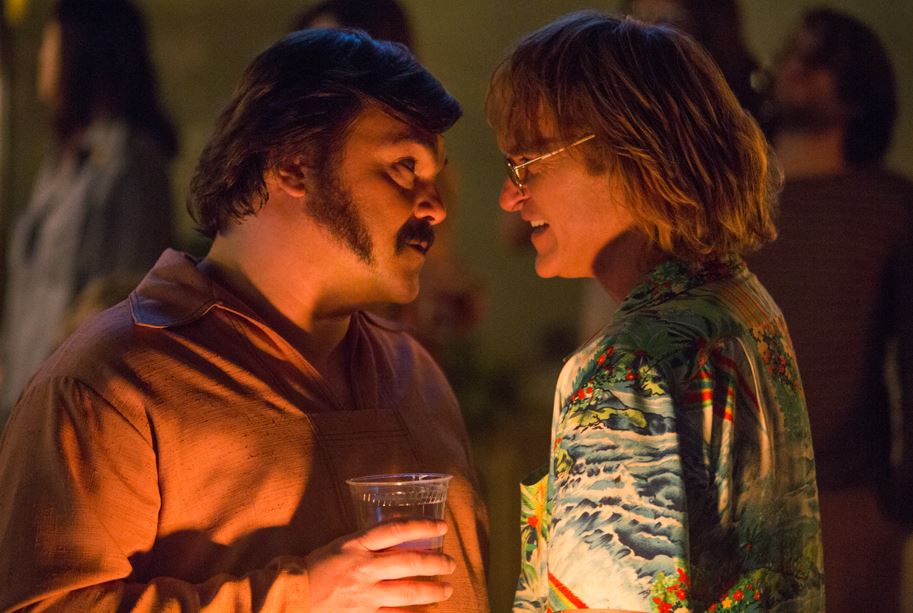 Van Sant's fragmented editing choices dilute the story's shape and he fails to boil the various threads down into an ongoing 'movie plot'. Its most problematic when dramatising Callahan's relationship with Annu. Mara, one of the generation's best young actresses, is wasted in an underwritten role that bathes her in soft light so she resembles an angel rather than a real person. Her romantic feelings for Callahan, who is unpleasant to his male carer, are adrift. Van Sant has conceded that she is an amalgamation of several women in Callahan's life. The fabrication is evident given Annu disappears for a long stretch and only returns for cheesy romantic montages free of conflict.
As part of his rehabilitation, Callahan apologises to those he's wronged. It's comparable to the television show My Name is Earl. Callahan meets Dexter again, but this shows the lack of geography with the side characters. This scene was improvised and added in later on since Van Sant liked Black's performance. Other parts of the redemption sequence are glossed over so quickly it blunts the dramatic edge, including visiting his foster family. A flashback to his childhood is only shown through superfluous quick cuts that add little heft, and there's a strange scene where an apparition appears, which is unique but isolated from the film's realism. Consequently, Callahan's childhood is discussed extensively in the dialogue, but the healing process, including his epiphanies and changes of heart, is rushed.
Another potential thread that falls astray is Callahan's physical rehabilitation. This could have been an ongoing sequence, but it is misguided. There's an awkward scene where a female doctor says that he should ask the nurse to sit on his face as part of his sexual recovery. She says she even doesn't care if the nurse says no. Following the #MeToo movement, it's bewildering this was included. The moment recalls a terrific film about paralysis and sexual recovery called The Sessions (2012), which handled its subject so adeptly that this film looks comparatively disorganised. Later, there's an unnecessary diversion where Callahan argues with a caseworker about being paid for his drawings and not needing disability funds. Why was this important?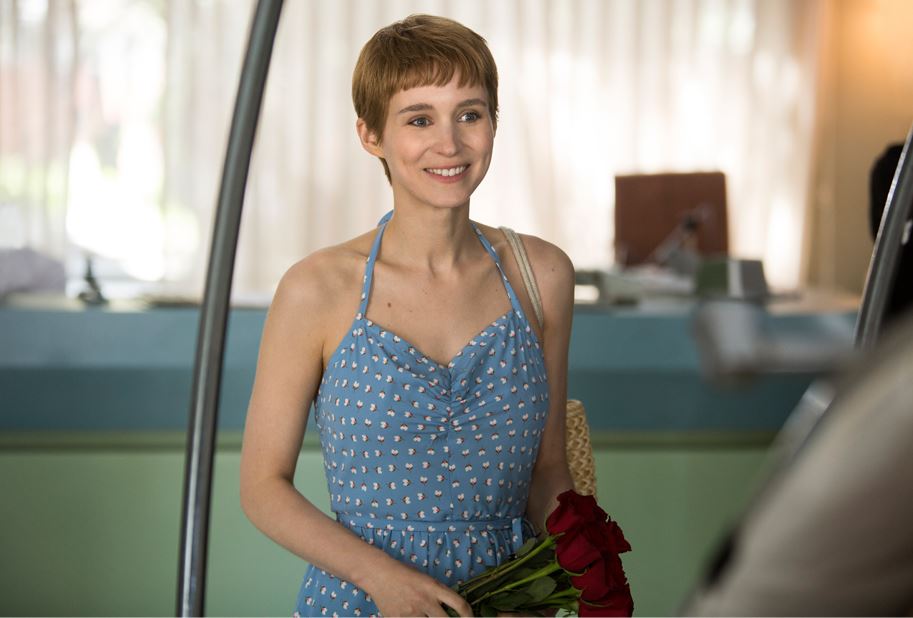 What salvages Don't Worry is its refusal to allow Callahan to wallow in self-pity. The loose threads highlight a broader idea that he lives an active, happy life compared to the disadvantaged people around him. He is in love, he is creative and successful, and he is cared for by others. While Dexter might have escaped with a few scratches, when Callahan finds him his life is unfulfilled. Sometimes people are so blinded by self-pity that it smothers their appreciation of themselves. The message would have resonated more if Annu wasn't a fantasy and Callahan had to become more grateful for being alive.
The film's two leading performances are predictably strong. Phoenix is ideal for playing dishevelled, on-the-fringes characters. He nails the role's difficult physical attributes, particularly the trouble he has holding objects. The low-key tone of his voice when he wakes up in hospital strengthens the physical tension. One blemish is that Phoenix is forty-three-years-old, which means having him play a twenty-one-year-old is ludicrous.
Another positive is how eloquently Jonah Hill plays the Alcoholics Anonymous sponsor, Donnie. It's a quiet, sensitive performance that also shows depth too. He reveals how he has inherited immeasurable wealth from his family yet he remains unsatisfied and says how stupid he think it is. The reason for this is predictable but no less moving and sad for Donnie. The only detraction is that his dialogue is corny when dictating religious and spiritual cliches such as finding something higher than yourself.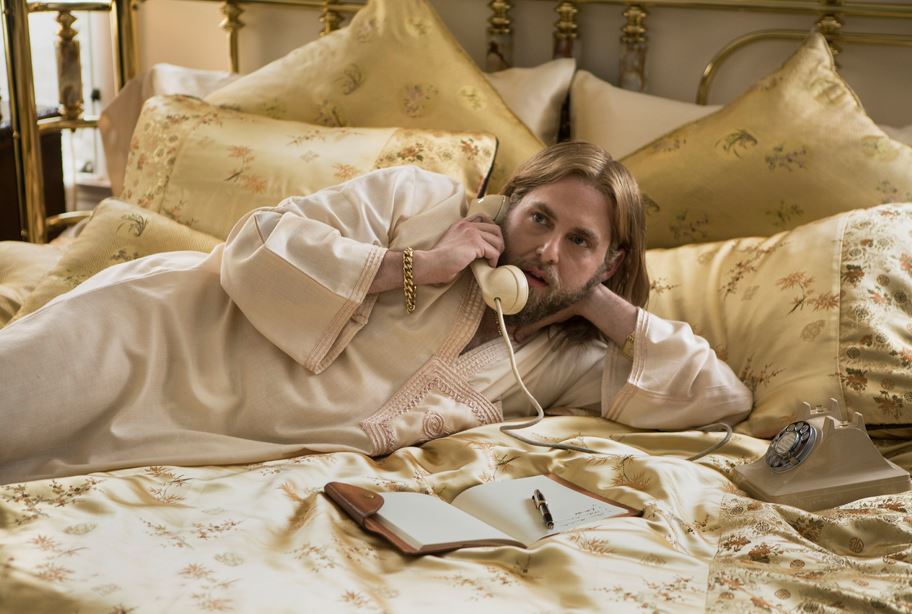 Don't Worry approaches so many angles of its subject's life that it runs itself thin. It is apparent that the film has undergone extensive editing because it feels imbalanced when emphasising Callahan's alcoholism while under-developing and omitting other important facets. The romantic subplot wastes Rooney Mara in a superfluous supporting role, and his fight with bureaucracy was unnecessary. The film works best when it's funny and expressing its coda that there are many ways to live a good life. Pessimism crushes a person's spirits quicker than death. By openly laughing at the world's traumas, Callahan's drawings countered that tension. Or at least he thought they did.
Summary: It is apparent that the film has undergone extensive editing because it feels imbalanced when emphasising Callahan's alcoholism while under-developing and omitting other important facets.