Hardware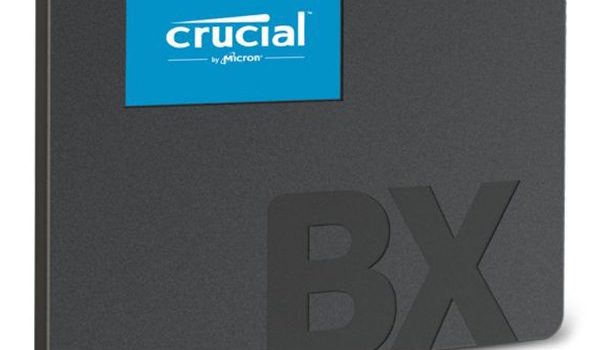 Published on October 7th, 2018 | by James Wright
Don't let your data be left behind… the benefits of an SSD
If your Hard Disk Drive (HDD) is starting to become sluggish with load and write times, maybe it's time to upgrade to a Solid-State Drive (SSD). For the uninitiated, a SSD is considerably faster and safer for your data because unlike a traditional hard drive which have moving parts (hence slower and considerably more prone to errors), SSD's don't and information is stored on microchips opposed to plates… that may have existed in biblical times.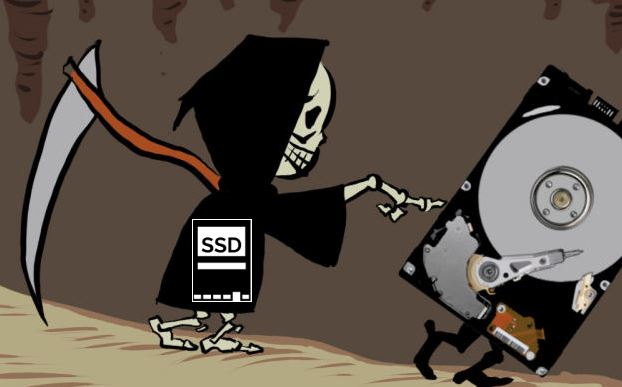 By calling forth the Greek God of Speed, Hermes who happens to have an SSD as well, your computer loads faster, software runs faster, games load quicker and in general, everything just works better, especially the operating system as fetching information is 300% faster. Because it doesn't have moving parts, it is also 45 times more energy efficient than your traditional hard drive which makes it the perfect technology for notebooks and laptops.
More importantly, SSD technology has dropped massively in price (even compared to Coles' Down Down) since it became accessible in the 2000's but not in 2018, there's really no excuse for your data to be left behind because Crucial have just smashed the price barrier with their new BX500 series. Doing a Doctor Google Search and on the first page of results, we found the BX500 120GB for just $45AUD (October 2018), the 240GB was $69 and the 480GB model was an insane $115. So for $45, you can be on your way for a speedier computer experience and for $115, you'll be able to do a lot more due to additional space it will give you… maybe even run your own Wikileaks!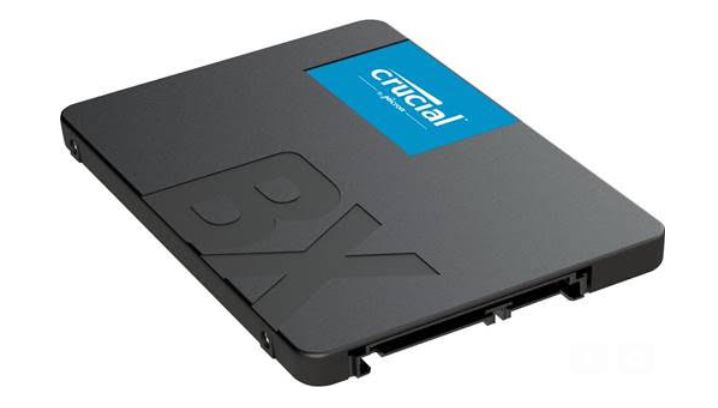 So let's talk statistics again. The Crucial BX500 supports sequential read speeds of up to 540MB/s (megabits per second) and write speeds of up to 500MB/s. Like other SSD's, the BX500 is super fast in reading data and is almost as fast in writing data back to the drive. Opposed to traditional HDD's, the BX500 also boasts some very clever features that include advanced data loss protection, adaptive thermal monitoring to prevent overheating and dynamic write acceleration to ensure that data is speedily written to this SSD. In other words, it's like your computer getting a Gold Mario Star for a truly powerful power-up.
You might be thinking… what about installation? Opposed to heavy and bulky HDD's, Crucial give the user everything they need to make the installation process and even cloning (which is moving data from one drive to another and this company gives you access to Acronis® True Image™ HD software) a breeze thanks to their excellent walk-through which is located at http://www.crucial.com/usa/en/ssd-install. Once installed, the first thing you will notice is speed and compared to traditional hard drives that on a good day might have a speed around 150MB/s on a good day, this SSD almost goes interstellar.
So what are you waiting for? Upgrade your HDD to an SSD now because prices have never been better!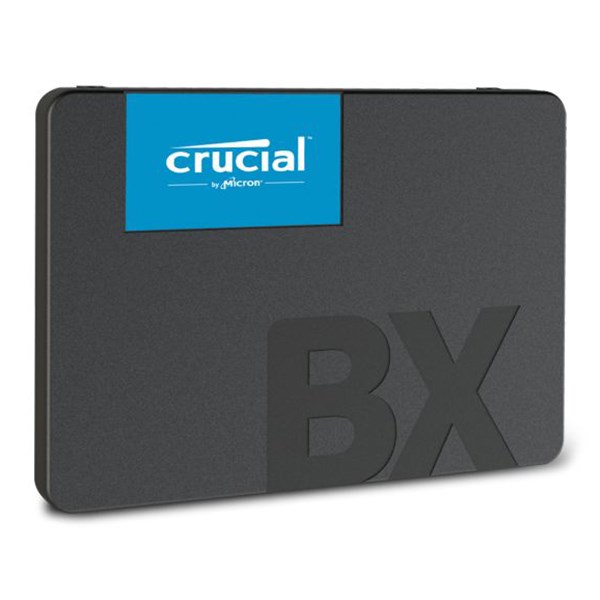 Crucial BX500 480GB 3D NAND SATA 2.5-inch SSD
The easiest way to get all the speed of a new computer without the price.
Ever wonder why your phone responds faster than your computer? It's because your phone runs on flash memory. Add flash to your laptop or desktop computer with the Crucial BX500 SSD, the easiest way to get all the speed of a new computer without the price. Accelerate everything.
Form Factor: 2.5-inch internal SSD
Total Capacity: 480GB
Warranty: Limited 3-year
Specs: 480GB 2.5-inch internal SSD
SATA 6.0Gb/s
540 MB/s Read, 500 MB/s Write
Series: BX500
Product Line: Client SSD
Interface: SATA 6.0Gb/s
Read more about Crucial BX500 480GB 2.5″ 3D NAND SATA SSD CT480BX500SSD1