News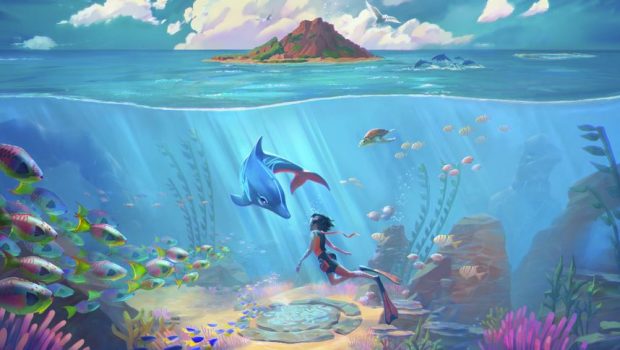 Published on September 7th, 2023 | by Adrian Gunning
Dolphin Spirit – Ocean Mission unveils a series of new gameplay videos
Publisher Microids and studio Magic Pockets unveil the gameplay features players will experience on the beautiful island of Maupiroa, in Dolphin Spirit – Ocean Mission. Through a series of four short videos, players will be immersed in a unique educational experience. They will discover the mysteries and magic that surround this beautiful island, explore its hidden secrets, dive into a fascinating codex, and access educational resources to become real experts in underwater flora and fauna. The most curious players also have the opportunity to explore the stories and missions of the members of the island's association by visiting the Microids blog.
Watch the new gameplay videos below
Explore the landscapes: https://youtu.be/PSS1_r4kJLo
A marine codes to complete: https://youtu.be/7hNJFVd-tTA
Learn about ecology: https://youtu.be/TSf2OcUTIs4
Mystery and magic: https://youtu.be/K99C-u_GLiA
About Dolphin Spirit – Ocean Mission:
Your journey on Maupiroa will not be easy! However, you can count on your grandfather and the locals to help you in your quest to save the island from destruction. Embark on a fantastic adventure and immerse yourself in the heritage of your ancestors to unlock the secrets of the magical totems. Discover the hidden treasures of underwater life with your sidekick Keanu the dolphin. Take part in the conservation missions of the local association and take photos of the island's wildlife to complete your codex. Marvel at the rich marine ecosystem and learn how to preserve it. Use your power to help the endangered marine life.
Game features:
An original story filled with mystery and magic.
A fun way to learn about ecology with well-researched information.
A codex to complete to learn more about the different marine species.
Wild and colorful landscapes to explore.
Microids and Magic Pockets have worked closely with experts from Cetasea, an association working to create a European network of marine mammal refuges, ensuring in game data accuracy. Players will discover the world of marine life while learning more about the importance of marine habitat conservation.