Events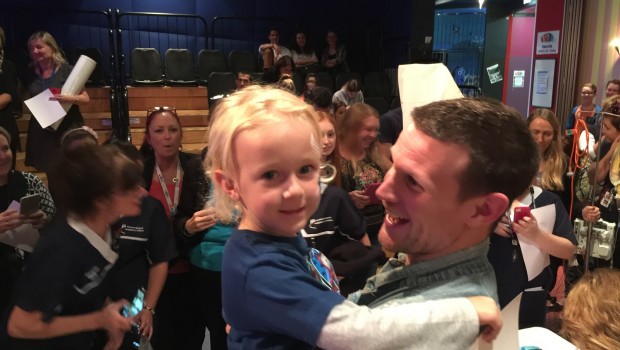 Published on May 14th, 2015 | by admin
Doctor Who stars bring joy across space and time to Princess Margaret Children's Hospital Perth
Hospital in Perth yesterday, Wednesday May 13. They were also accompanied by Smith's girlfriend, Cinderella star Lily James.
The trio met with sick children, parents and staff at the hospital, signing autographs and taking photos.
Lily James met with patient Hannah-Jade, and was so enchanted by her that she gifted the young girl her personal ring.
Smith and Kingston were in Perth for the third stop in The Hub Productions' Whoniverse tour, which will continue to Melbourne and Adelaide this weekend.
Smith and Kingston will be joined by fellow Doctor Who star Karen Gillan (Amy Pond) for the final two stops of the Whoniverse tour, where fans will be treated to exclusive Q&A panels, and the opportunity to take part in professional photograph and autograph opportunities.
Whoniverse will be held in Melbourne at The Plenary, Melbourne Convention and Exhibition Centre on Saturday 16 May and in Adelaide at the Adelaide Town Hall on Sunday 17 May. For more information visit www.thehubproductions.com.