Comics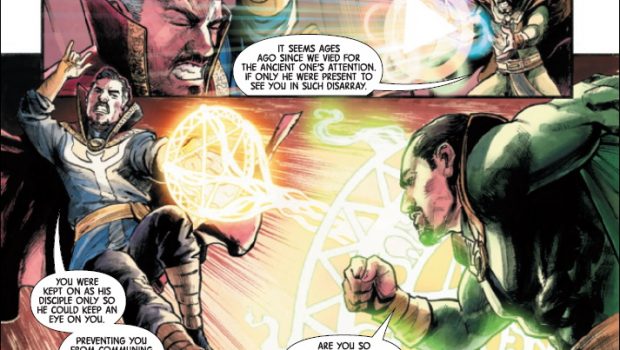 Published on April 26th, 2022 | by Tim Chuma
Doctor Strange: Nexus Of Nightmares #1 (2022) Review
Summary: A good self-contained story that you don't need to be following any other storyline to get what is going on.
Doctor Strange is plagued by nightmares, only to find it has all been a plot by his nemesis Baron Mordo who has conspired with the Nightmare Dimension to try and get it to take over the dimension Strange is protecting. Will he succeed or not?
You can't have a multiverse without running it into the ground it seems. Yes! We know about the Multiverse! People will start yelling at the screen after a certain point. The Eternals may never get the reach they want in the MCU but the Multiverse is a much easier sell.
It also means they can do fun one-shots like this story that can happen within its own story and not have to be related to some overall story.
All these characters have come up at some point in the past but it not important if you even know who any of them are apart from the main ones as it all contained within the one story.
Worth a look if you are a fan of Dr Strange and want more of the multiverse themed stories.
Comic details:
Writer: Ralph Macchio
Penciler: Ibrahim Moustafa
Cover Artist: Todd Nauck
Publisher: Marvel
Published: April 20, 2022