Films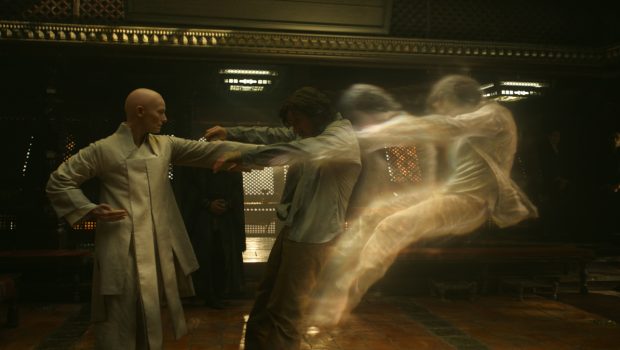 Published on September 28th, 2016 | by admin
Doctor Strange IMAX Sneak Peek
Marvel Studios announces Marvel Studios' Expand Your Mind: An IMAX® 3D Exclusive First Look, featuring approximately 15 minutes of exclusive footage from the highly anticipated, action-packed "Doctor Strange." The sneak peek will be showcased in only 2 cinema locations across Australia on October 11, 2016, at 6:30p.m.
IMAX 3D at IMAX Melbourne in Victoria and IMAX 3D at Hoyts Entertainment Quarter, Sydney will offer the special screening of thrilling, never-before-seen 3D footage of the Scott Derrickson-directed, mind-bending movie, which opens in Australian cinemas on October 27, 2016.
Commenting on the exclusive footage, director Scott Derrickson says, "As a movie fan, I am thrilled to take audiences along on the visual journey of 'Doctor Strange' and give them an early peek at what we've been working on.  The completed film will feature more than an hour of specially formatted IMAX sequences that will provide audiences with a totally immersive—and mind-blowing—film-going experience and I'm excited to share a taste of that with our fans on 11/10."
Fans can get hold of tickets to the October 11th Marvel Studios Expand Your Mind: An IMAX® 3D Exclusive First Look via the Marvel social media competition as of Monday 3rd October at 10:00 a.m./AEST, check out  https://www.facebook.com/MarvelAUNZ for details.
Fans who attend this exclusive sneak peek will also receive a limited-edition, collectible "Doctor Strange" IMAX poster.
From Marvel Studios comes "Doctor Strange," the story of world-famous neurosurgeon Dr. Stephen Strange whose life changes forever after a horrific car accident robs him of the use of his hands. When traditional medicine fails him, he is forced to look for healing, and hope, in an unlikely place—a mysterious enclave known as Kamar-Taj. He quickly learns that this is not just a centre for healing but also the front line of a battle against unseen dark forces bent on destroying our reality. Before long Strange—armed with newly acquired magical powers—is forced to choose whether to return to his life of fortune and status or leave it all behind to defend the world as the most powerful sorcerer in existence.
"Doctor Strange" stars Benedict Cumberbatch, Chiwetel Ejiofor, Rachel McAdams, Benedict Wong, Michael Stuhlbarg, Benjamin Bratt and Scott Adkins, with Mads Mikkelsen and Tilda Swinton. Scott Derrickson is directing with Kevin Feige producing. Louis D'Esposito, Stephen Broussard, Victoria Alonso, Charles Newirth and Stan Lee serve as executive producers. Jon Spaihts and Scott Derrickson & C. Robert Cargill wrote the screenplay. Join Strange on his dangerous, mystifying and totally mind-bending journey when Marvel Studios' "Doctor Strange" opens in Australian cinemas on October 27, 2016.